Pirates Top 30 Prospects No. 29: Matt Gorski Primed For '24 Call Up?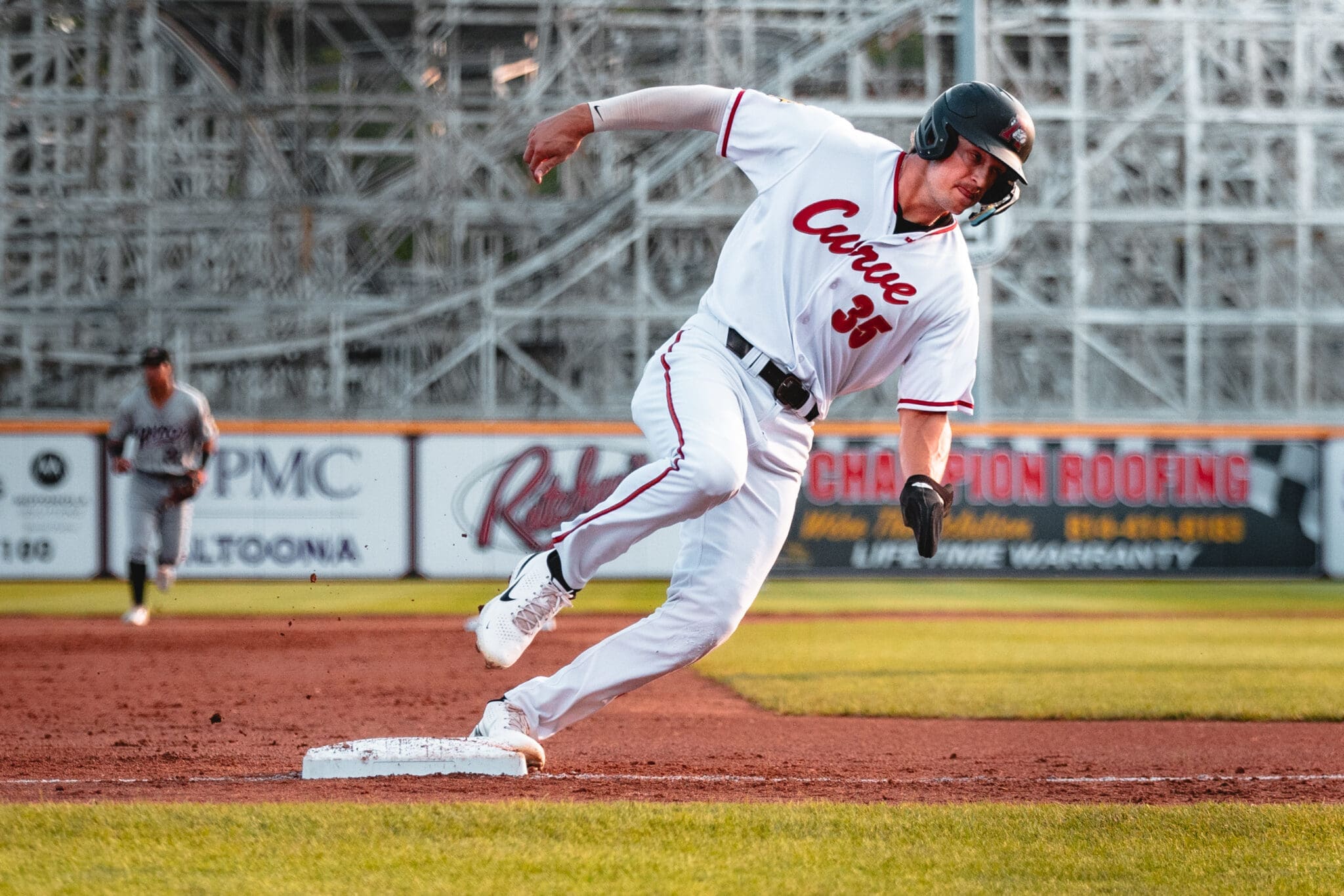 This is one in a series of stories breaking down PBN's Top 30 Pittsburgh Pirates prospects.
Former Pittsburgh Pirates general manager Neal Huntington's final draft occurred in 2019. Fast forward to 2023, and some draft picks arrived in the major leagues. 
Take Quinn Priester, for example, who was drafted in the first round by the Pirates. Although Priester is an intriguing player, we're here to talk about the Pirates' second-round pick in 2019, Matt Gorski. 
Like most '19 draft picks, Gorski lost a critical year in 2020 with the minor league season shutting down. In '19, Gorski played in rookie ball with the West Virginia Black Bears. During the season he posted a slash line of .223/.297/.346 with an OPS of .643 in 179 at-bats.
In addition, Gorski drove in 22 runs and recorded 14 extra-base hits out of a total of 40 hits.
Like most players who jump into professional ball, Gorski was adjusting to life, but early on, we could see the pop in his bat along with his speed. (11 stolen bases in '19)
In 2021, Gorski spent the whole season in High-A Greensboro, and he saw an expected hike in power numbers with 17 homers and an ISO bump to .193.
Gorski finished the '21 season with a slash line of .223/.294/.416 with an OPS of .710 in 358 at-bats. In addition, Gorski drove in 56 runs and had 35 extra-base hits out of 80 total hits. 
2022 is when Gorski jumped onto the scene, jumping four levels in one year, with 24 homers, 66 runs driven in, and a significant boost in his advanced stats. 
Gorski had a wRC+ of 188 in High-A and 130 in Double-A, with 75 games between both levels (267 combined at-bats). Unfortunately for Gorski, he suffered a significant quadriceps injury, which placed him on the injured list from June 30-Aug. 30.  
Gorski came into the 2023 season on a high note and even got invited to the Pirates' big league camp. Eventually, the center fielder was assigned to Double-A Altoona. 
Gorski started the '23 season slow, with a slash line of .149/.226/.319. In May, Gorski doubled his monthly homer total (two in April) to four, bumping his average to .309 for the month. 
His average cooled off in June, but he maintained his homer total, smashing three, and kept his OPS at a respectable number at .719. 
In July, Gorski suffered a nagging hamstring injury that put him on the shelf from July 21-Aug. 9, but the 25-year-old did enough to earn the call-up to Triple-A Indianapolis on Sept. 6. 
While in Indianapolis, Gorski smashed three homers four doubles, and drove in seven runs in 15 games (58 at-bats). Gorski slashed .231/.291/.434 when the season ended, with an OPS of .725 in 415 at-bats. In addition, Gorski drove in 61 runs and hit 60 extra-base hits out of 96 total hits. 
Gorski has hit at least 20 home runs and stolen 20 bases each of the last two years. If you go back to 2021, Gorski hit 17 homers and stole 18 bases.
What's holding Gorski back is a history of nagging injuries and age. However, Gorski has a legitimate shot to get called up to the majors in 2024.