Pirates Top 30 Prospects No. 30: Charles McAdoo Hit the Ground Running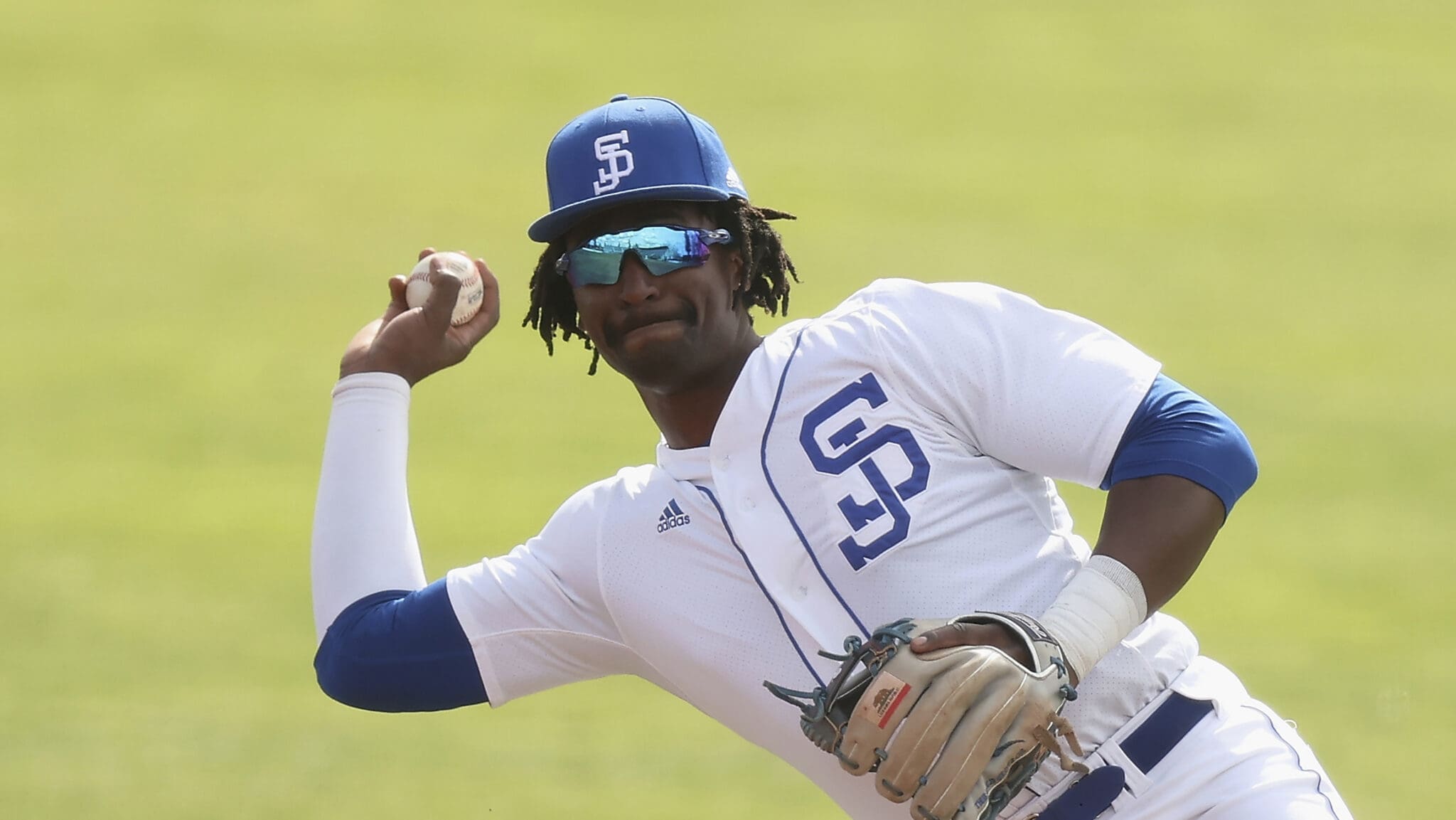 This is one in a series of stories breaking down PBN's Top 30 Pittsburgh Pirates prospects.
Though he may not have garnered the attention of fellow 2023 draftee Paul Skenes, Pittsburgh Pirates prospect Charles McAdoo impressed in his first taste of professional baseball.
The Pirates selected McAdoo, 21, in the 13th round of this year's draft out of San Jose State University, and signed him for a $150,000 bonus.
In college, he put together an impressive .325/.396/.572 slash line and recorded double-digit home runs in each of his final two years with SJSU.
The right-handed hitter carried over his solid offensive game to the Bradenton Marauders, with whom he played 28 games after getting drafted.
In Bradenton, McAdoo finished the season hitting .302 with a .412 on-base percentage and a .510 slugging percentage. He recorded three doubles, a triple and belted five home runs to go along with 24 RBIs, five steals and a healthy 15.9% walk rate.
Defensively, McAdoo showed off his versatility and appeared at three different positions in the field. He spent 15 games in left field, nine at second base, registered an inning at first base and was the team's designated hitter on five occasions.
McAdoo is more of a bat-first player with what is considered an average throwing arm and fair athleticism. He committed five errors in 34 chances at second base (.912 fielding percentage) and was perfect in his 20 chances as a left fielder.
Though the Pirates went pitching-heavy in this year's draft, McAdoo presents them with an appealing everyday player in the lower-levels of their minor league system.
With an advanced bat coming out of college, he is a candidate to move fairly quickly as he works his way up the minor league ranks.
Interestingly, McAdoo has a couple of professional athletes in his family tree. He is a relative of five-time NBA All-Star and two-time NBA champion Bob McAdoo, who won the 1975 NBA MVP and is a member of the basketball Hall of Fame. He also is the cousin of James Michael McAdoo, who won two championships with the Golden State Warriors.