Pirates Prospect Watch: Johnson Healthy, Chandler Rebounds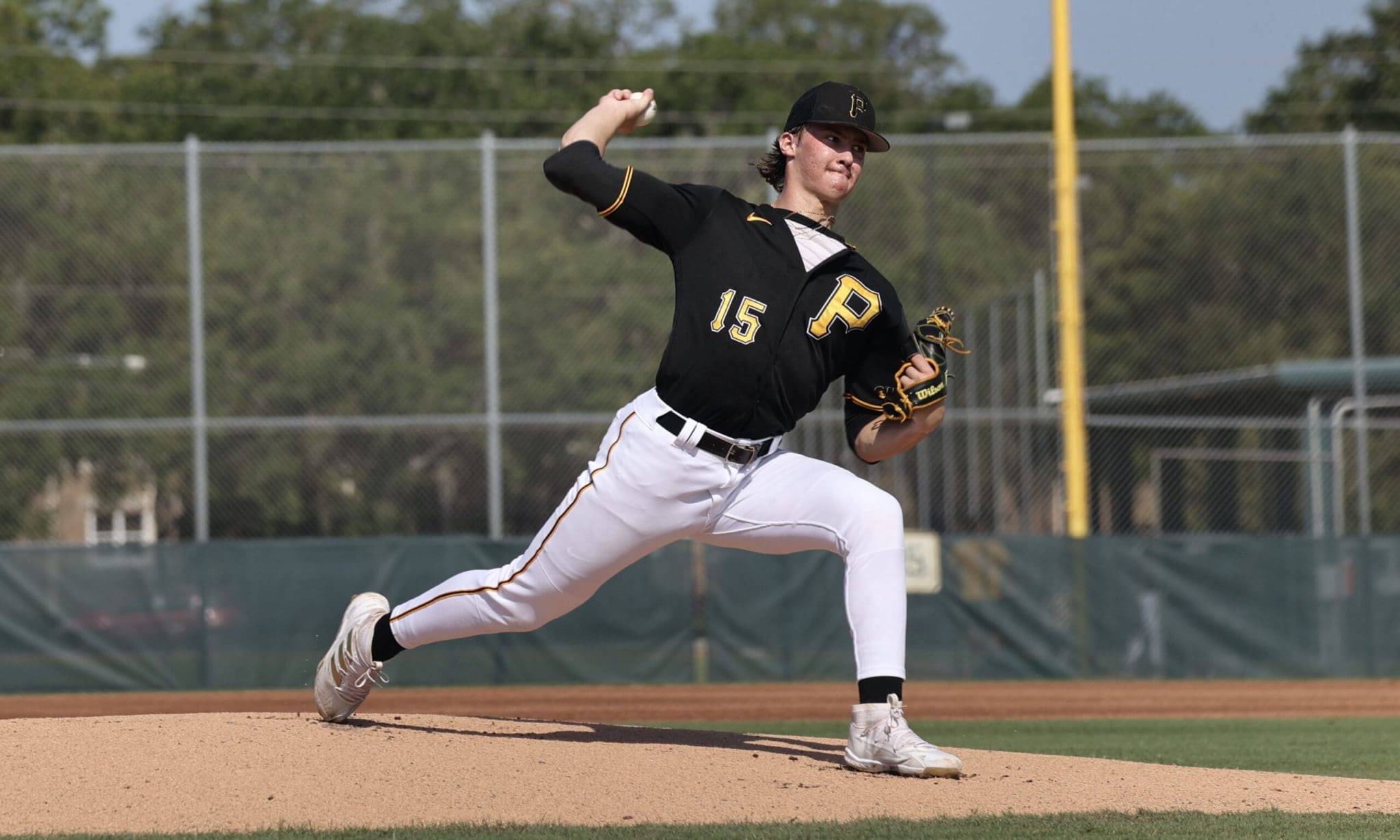 After having the day off on Monday, Pirates minor league affiliates went 3-1 on Tuesday night. Second baseman Termarr Johnson hit an RBI double after leaving Single-A Bradenton's Sunday game early, and right-handed pitcher Bubba Chandler had one of his best starts of a difficult season. 
Here are the notable performances from Tuesday.
Triple-A Indianapolis Indians
(42-48)
3B Vinny Capra
Game:

2-for-4 with a home run, a double, and two RBI.

Season:

.277/.426/.394 with 10 doubles and two home runs.
LHP Luis Ortiz
Game:

6 ER in 4.1 innings pitched, two strikeouts and four walks.

Season:

2-3 with a 4.03 ERA in 38 innings across nine minor league appearances. 4.86 ERA in 53.2 big league innings. 
Capra continued his hot-hitting ways with a pair of extra base hits in Indianapolis' 7-3 loss to the Iowa Cubs. Ortiz makes this list because of his struggles rather than a fine performance, as he got shelled in his second start since the Pirates sent him back to Triple-A.
Double-A Altoona Curve
(40-41)
3B Domingo Leyba
Game:

3-for-4 with a two-run homer.

Season:

.341/.406/.495 with five doubles and three home runs in 26 games.
RHP Noe Toribio
Game:

one hit, two strikeouts and a nasty pickoff move to second base in two innings pitched.

Season:

1-2 with a 4.09 ERA in 33 innings pitched (20 appearances). 
The Curve worked a bullpen game to great success, as seven pitchers combined to shut out the Reading Fightin Phils 4-0. Toribio receives some love for his pickoff move, an added challenge for a right-hander spinning around to throw to second. Leyba's fifth-inning homer was all the Curve needed, as Altoona's bullpen struck out 12 in their combined shutout. 
High-A Greensboro Grasshoppers
(41-41)
RHP Bubba Chandler
Game: three hits, three walks and eight strikeouts in 5.2 scoreless innings. 
Season:

4-3 with a 6.22 ERA in 68 innings (17 starts). 
DH Tres Gonzalez
Game:

3-for-4 with two walks and three RBI. 

Season:

.289/.411/.396 with 15 doubles and five home runs between Bradenton and Greensboro. 
Greensboro pitched a 12-0 shutout against the Wilmington Blue Rocks behind an excellent start from Chandler. He's struggled mightily on the mound this year since devoting himself to pitching full time, but he managed to set a season high for innings pitched in this scoreless outing.
Single-A Bradenton Marauders
(49-35)
CF Lonnie White Jr.
Game:

1-for-1 with a two-run homer and three walks.

Season:

.282/.415/.412 with five doubles and two home runs in 24 games between rookie ball and Bradenton.
RHP Derek Diamond
Game:

one earned run and five strikeouts in seven innings pitched.

Season:

8-3 with a 3.98 ERA and 63 strikeouts in 74.2 innings across 15 appearances (12 starts).
Bradenton worked a 5-2 win over the Fort Myers Mighty Mussels, but the biggest victory of the day was 2022 first-round pick Termarr Johnson being in the lineup after suffering a calf cramp on Sunday, confirming the minor nature of the injury that forced him out of the game.