Pirates Preview: Piggyback Start in Minnesota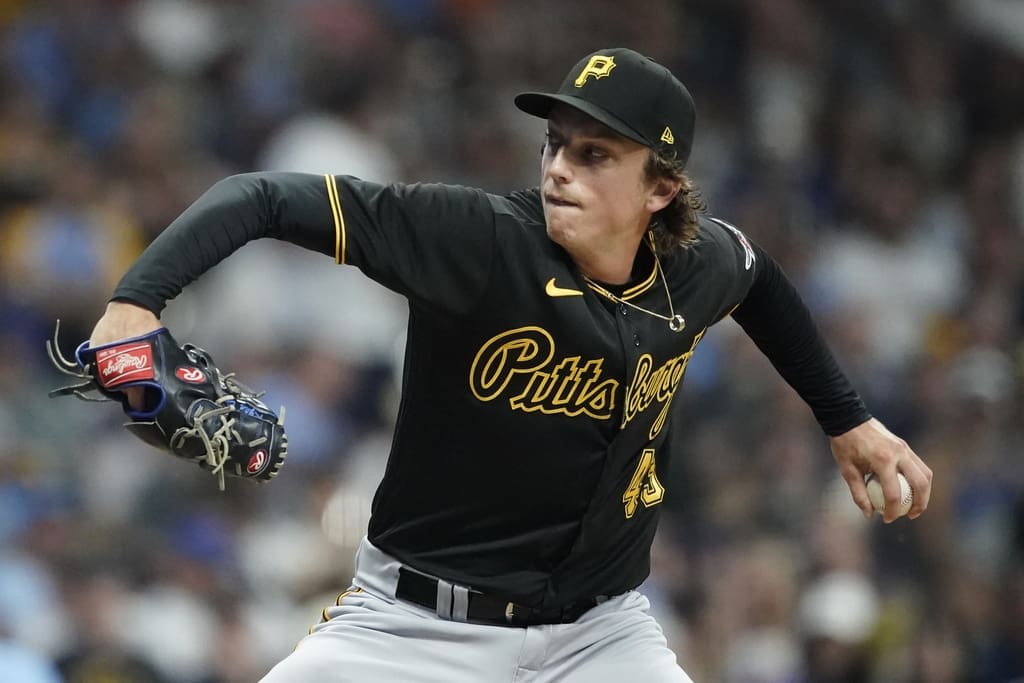 The Pirates looked like two different teams during Saturday night's game against the Twins. Minnesota (64-60) starter Sonny Gray dealt a perfect game for the first 5.1 innings before Pittsburgh's (55-68) bats came to life, racking up seven runs in the last 3.2 innings as they stormed to a 7-4 win. 
Andrew McCutchen hit his first home run since June 30 and climbed to No. 9 on the Pirates' all time RBI leaderboard, knocking in five runs in the comeback win. 
Pittsburgh looks to take the rubber match of the series, which will begin Sunday at 2:10pm EDT, broadcast on AT&T Sportsnet. 
Weather:
Temperatures will sit in the low 80s during Sunday's game, with cloudy skies forecast, with a 10 mph NNE cross breeze.
Pirates' Starter
The Pirates will send left-hander Ryan Borucki (1-0, 4.07 ERA, 23 strikeouts in 24.1 innings) to the mound.
Borucki pitched one inning in relief in Friday's loss to the Twins. He hasn't gone more than two innings in a game this season for the Pirates, so it's likely they'll piggyback him with right-hander Osvaldo Bido in a bullpen game.
Twins' Starter 
The Twins will counter with left-hander Dallas Keuchel (0-1, 9.05 ERA, 0 strikeouts in 6.2 innings). Keuchel, the 2015 Cy Young award winner, will make his third start of the season after spending much of the year in the minor leagues.
After being one of the better starters in baseball for several years, Keuchel has fallen off a cliff since the start of the 2021 season.
Twins' Hitters vs Borucki
Max Kepler: 1-for-5 with a walk.

Christian Vazquez: 1-for-3 with a walk.
Pirates' Hitters vs Keuchel
Connor Joe: 2-for-3 with a double and a triple.

Andrew McCutchen: 1-for-10 with three walks.
Tidbits
This will be Borucki's second start for the Pirates in 23 appearances.
Links
"I Hated it at First:" Bubba Chandler Adjusts to Life After Hitting
Perrotto: Ryan Borucki Has Gone From One Extreme to Another in '23
Pirates Prospect J.P. Massey Wants A Spanish Superpower
Demilio: Pirates' Words Haven't Matched Actions With Henry Davis
Around the Network
Pittsburgh Hockey Now: What Kind of Post-Norris Season Can Penguins Expect from Karlsson?
Steelers Now: Kenny Pickett, Steelers Offense Annihilate Bills Starting Defense
Pittsburgh Sports Now: Former Pitt Star, Bills DB Damar Hamlin Makes Emotional Return to Pittsburgh