Pirates Top 30 Prospects No. 21: Newcomer Garret Forrester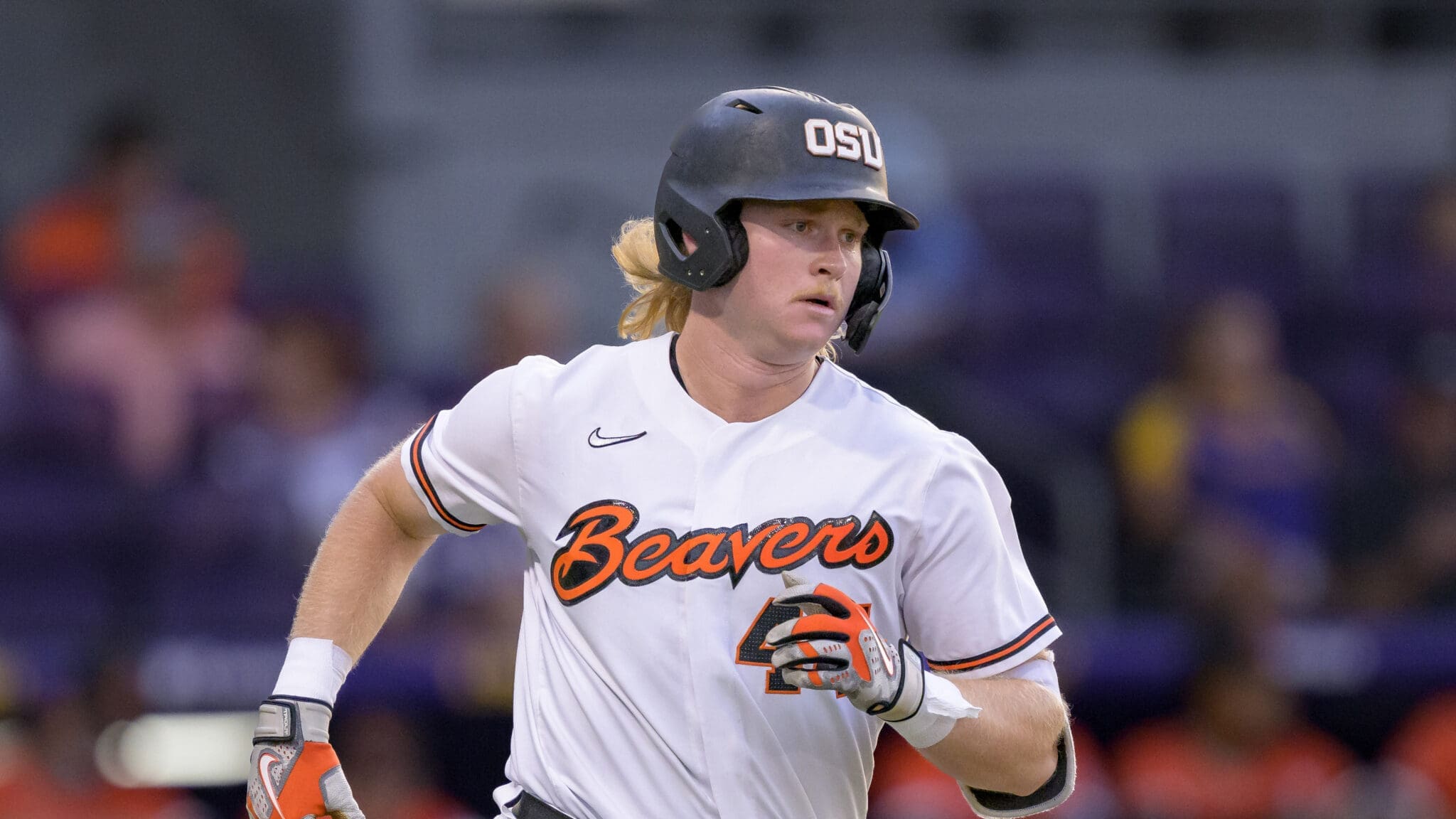 This is one in a series of stories breaking down PBN's Top 30 Pittsburgh Pirates prospects.
In the 2023 MLB draft, the Pittsburgh Pirates went heavy on pitchers, but they used their third-round selection to take first baseman/third baseman Garret Forrester out of Oregon State.
In college, Forrester compiled an impressive career that included two appearances on the All-Pac-12 First Team and the 2022 All-Pac-12 Tournament Team. For his collegiate career, Forrester hit .326/.470/.500 with 31 doubles, 26 home runs and 144 RBIs in 177 games played.
As a draft prospect, MLB Pipeline had him tabbed as the No. 116 eligible prospect, citing impressive pure hitting ability as his best attribute.
After joining the Pirates' organization, Forrester appeared in six games for the Single-A Bradenton Marauders, where he hit .278 (5 for 18) and drove in three runs. Most notably, Forrester drew seven walks in 29 plate appearances (24.1% walk rate) and posted a .522 on-base percentage.
Forrester's debut professional season was cut short after he landed on the injured list on Aug. 12, which sidelined him for the rest of the season.
With Bradenton, all six of his appearances came as a third baseman, though the majority of his collegiate career was spent across the diamond at first base.
With Ke'Bryan Hayes anchoring third base in Pittsburgh for the foreseeable future, it wouldn't be a surprise to see Forrester get more reps at first base as he ascends through the Pirates' minor league system. First base has been a question mark at the big league level for the Pirates for a long time, and they've been looking for a long-term solution.
It's too early to tell if Forrester will one day able to fill the void. He currently has average power at best and will likely need to show growth in that area if he wants to anchor the position as a major leaguer. Defensively, he has the makings to be a solid defender and possess a strong throwing arm that gives him the ability to play third in addition to first.