Pirates Preview: Road Trip Continues in Twin Cities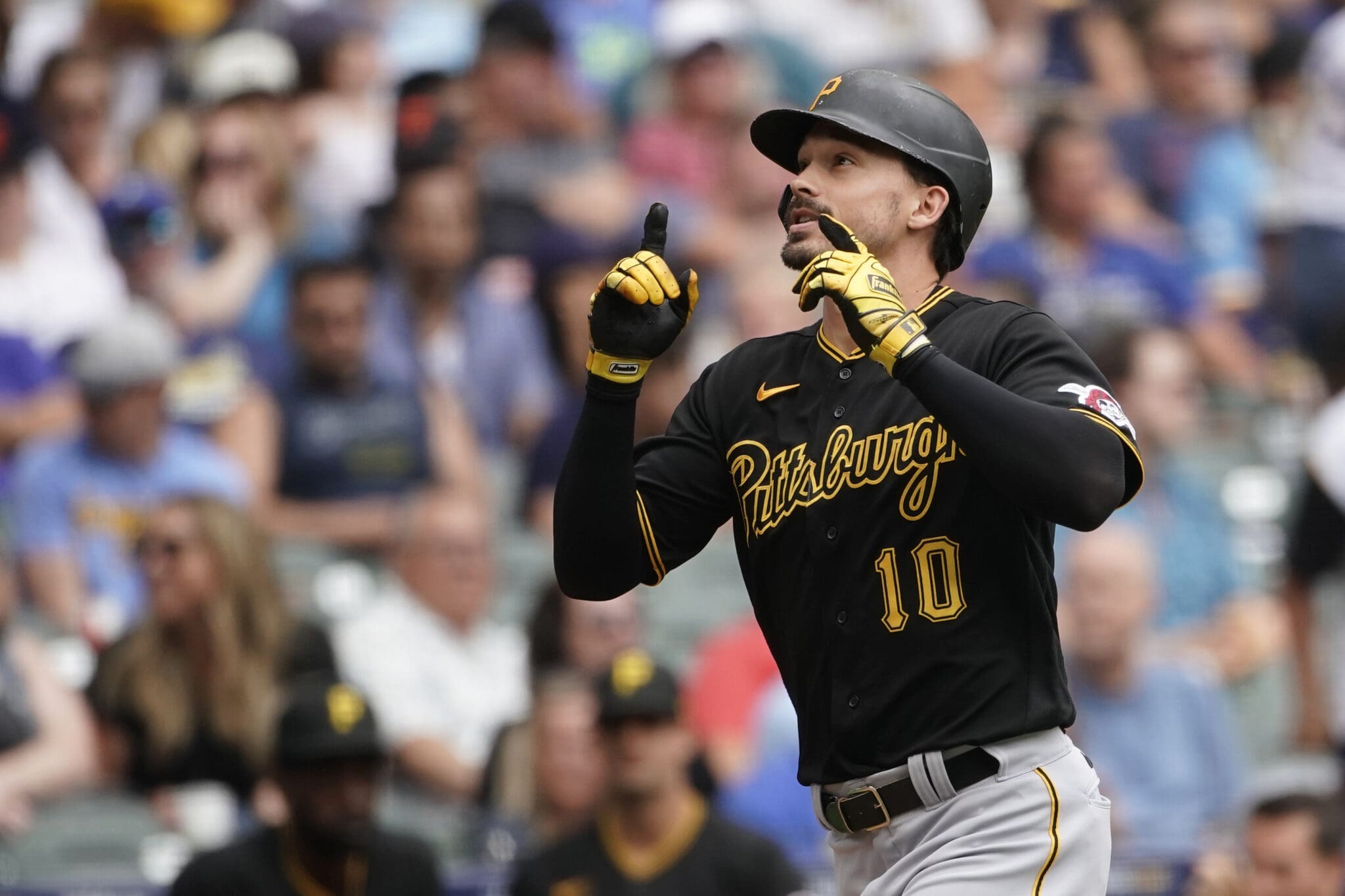 The Pittsburgh Pirates (54-67) are coming off an off day on Thursday after falling 8-3 to the New York Mets at Citi Field on Wednesday afternoon.
With the loss, the Pirates dropped their three-game slate with the Mets two games to one and have now lost back-to-back series.
The Pirates' road trip continues for a weekend series with the AL Central-leading Minnesota Twins (63-59) beginning Friday night.
Friday's game will begin at 8:10 ET and will be aired on AT&T SportsNet.
Weather
It will be a mostly sunny and fairly windy day with temperatures reaching as high as 83 degrees. Winds S at 10 to 20 mph.
The Pirates Will Send Out RHP Andre Jackson (0-0, 5.47 ERA)
Jackson made the first start of his major league career in his last time out of the Pirates on Sunday against the Cincinnati Reds.
In that game, the right-hander was tagged for three runs on five hits in 3.2 innings and he tied a career-high with five punch outs.
His start was his third appearance with the Pirates this season. In his first two appearances out of the bullpen, Jackson threw 5.0 perfect innings and struck out seven.
He's never faced the Twins.
The Twins Will Send Out RHP Pablo López (8-6, 3.66 ERA)
A 2023 All-Star in his first season with the Twins, López has not allowed a run in his last two starts — a span of 13.0 innings — and he's struck out 15 with only one walk on the leger.
He's been pitching very well for Minnesota, particularly of late. In his last six starts, the righty is 3-1 with a 2.95 ERA (12er/36.2ip) and has a 42:7 strikeout-to-walk ratio.
In his career, he has faced the Pirates twice and is 1-0 with a 3.00 ERA. He's also been effective in interleague games as a big leaguer and owns a 3.21 ERA across 20 starts.
Twins Hitters vs. Jackson
Pirates Hitters vs. López
Andrew McCutchen: 2 for 9, one home run, one RBI, one walk, five strikeouts
Connor Joe: 1 for 3, one triple
Bryan Reynolds: 1 for 3
Alfonso Rivas: 0 for 3
Tidbits
Since May 31, a span of 36 games, Ke'Bryan Hayes is hitting .324 with an .882 OPS, seven doubles, three triples, six home runs and 27 RBIs.
Bryan Reynolds has hit six home runs so far in the month of August after hitting five home runs total between June and July.
The Pirates are only 14-23 in interleague games this season.
Links
Demilio: Pirates' Words Haven't Matched Actions With Henry Davis
Perrotto: Pirates Might Be Developing Their Own Mr. Smile
Potanko: Sean Sullivan's Improvement Subtle, But Significant
MLB Pipeline Ranks Pirates' Farm System Second-Best in Baseball
Around the Network:
Pittsburgh Hockey Now: What Kind of Post-Norris Season Can Penguins Expect from Karlsson?
Steelers Now: Joey Porter Jr. Set to Make NFL Debut
Pittsburgh Sports Now: Pitt Football Stockpiling Young Talent on the Defensive Line