Pirates All 40: Can Roansy Contreras Rebound in 2024?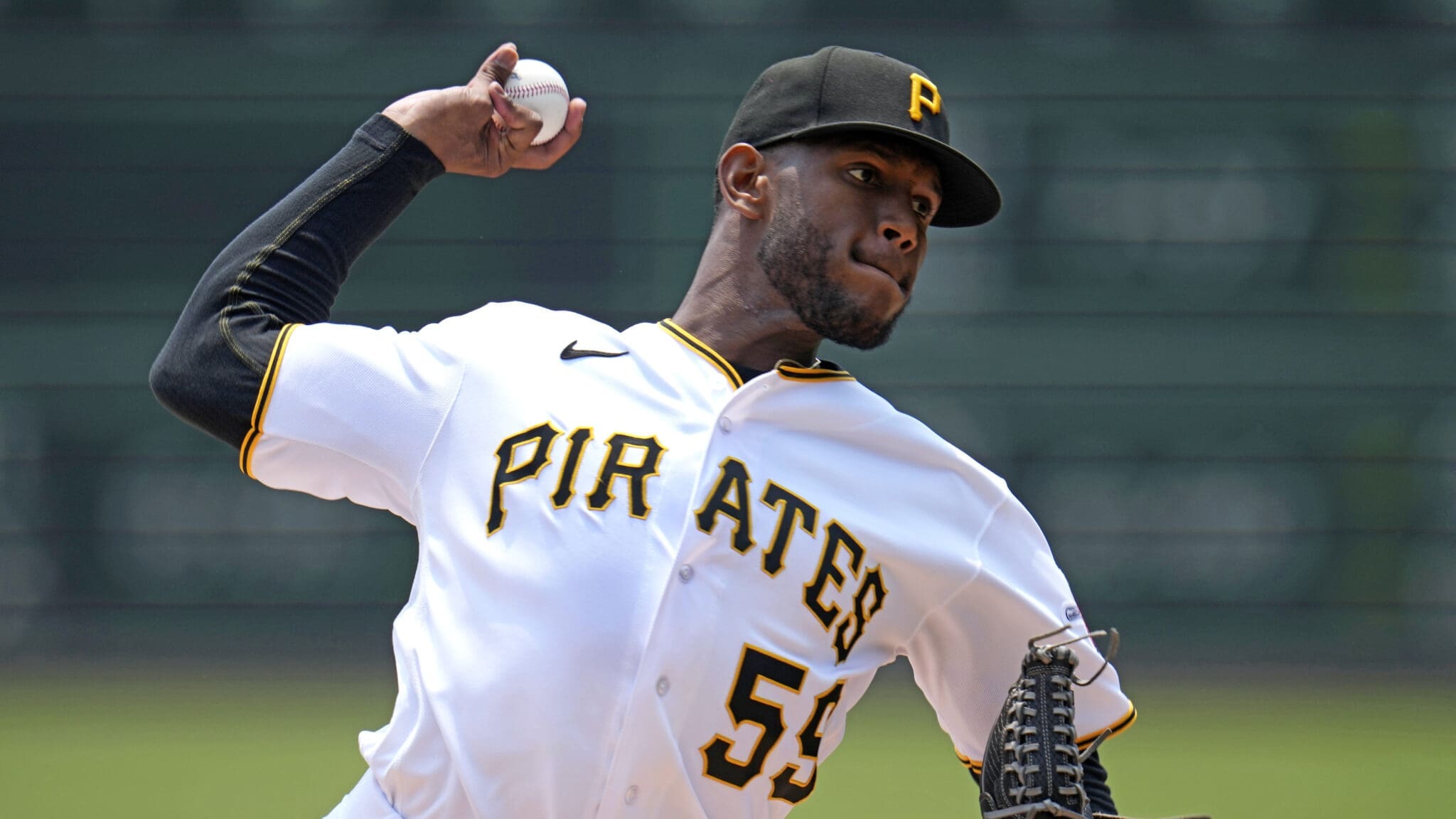 This is one in a series of stories breaking down members of the Pittsburgh Pirates' 40-man roster.
Heading into the 2023 season, the Pittsburgh Pirates were relying on Roansy Contreras to be a crucial component of the starting rotation.
The young right-hander looked destined for a potential breakout season coming off of a strong 2022, where he went 5-5 with a 3.72 ERA in 21 appearances/18 starts. Contreras gave the Pirates exactly what they were hoping for in his first extended look in the big leagues.
Sometimes, things just don't go the way you envision. For Contreras, nothing went his way this past season in Pittsburgh.
Contreras regressed across the board. His ERA climbed all the way to a disastrous 6.59 mark before he was sent down to Triple-A in early July. He never made it back to Pittsburgh at any point over the rest of the season.
The 24-year-old's strikeout rate dropped three-percent while his walk rate increased. Perhaps even more troublesome, his average fastball velocity dipped to where he was consistently sitting in the low-90s after averaging 95.6 mph on the pitch in 2022. Naturally, the velocity on his other pitchers also dropped.
Even when the Pirates' starting rotation was down to two-full time members in the later parts of the season, Contreras was pitching with Triple-A Indianapolis.
Looking at where things currently stand, the Pirates' rotation is in even worse shape. There is a lot of uncertainty around Johan Oviedo's elbow. Tommy John surgery is in play.
The Pirates are expected to pursue multiple starting pitching additions this winter, but they will still need a boost from some of the internal arms. Getting Contreras back to his pre-2023 form would be exactly what the doctor ordered for Pittsburgh.
After he was acquired from the New York Yankees in a five-player swap that sent Jameson Taillon to the Bronx, his prospect status continually trended upward. He emerged as arguably the Pirates' top starting pitching prospect within a year of being acquired.
Despite all of the red flags left from an underwhelming season in 2023, Contreras is still young. At 24 years old, it's not out of the question that he will be able to bounce back in 2024. Maybe this past year was simply what has been referred to as a 'sophomore slump.'
The Pittsburgh Pirates are surely hoping that's the case. They need Contreras to turn from a question mark to an exclamation point to help their starting rotation — and their chances of competing for the postseason, for that matter.