People, Not Commodities: Inside the Pirates' Dominican Academy Philosophy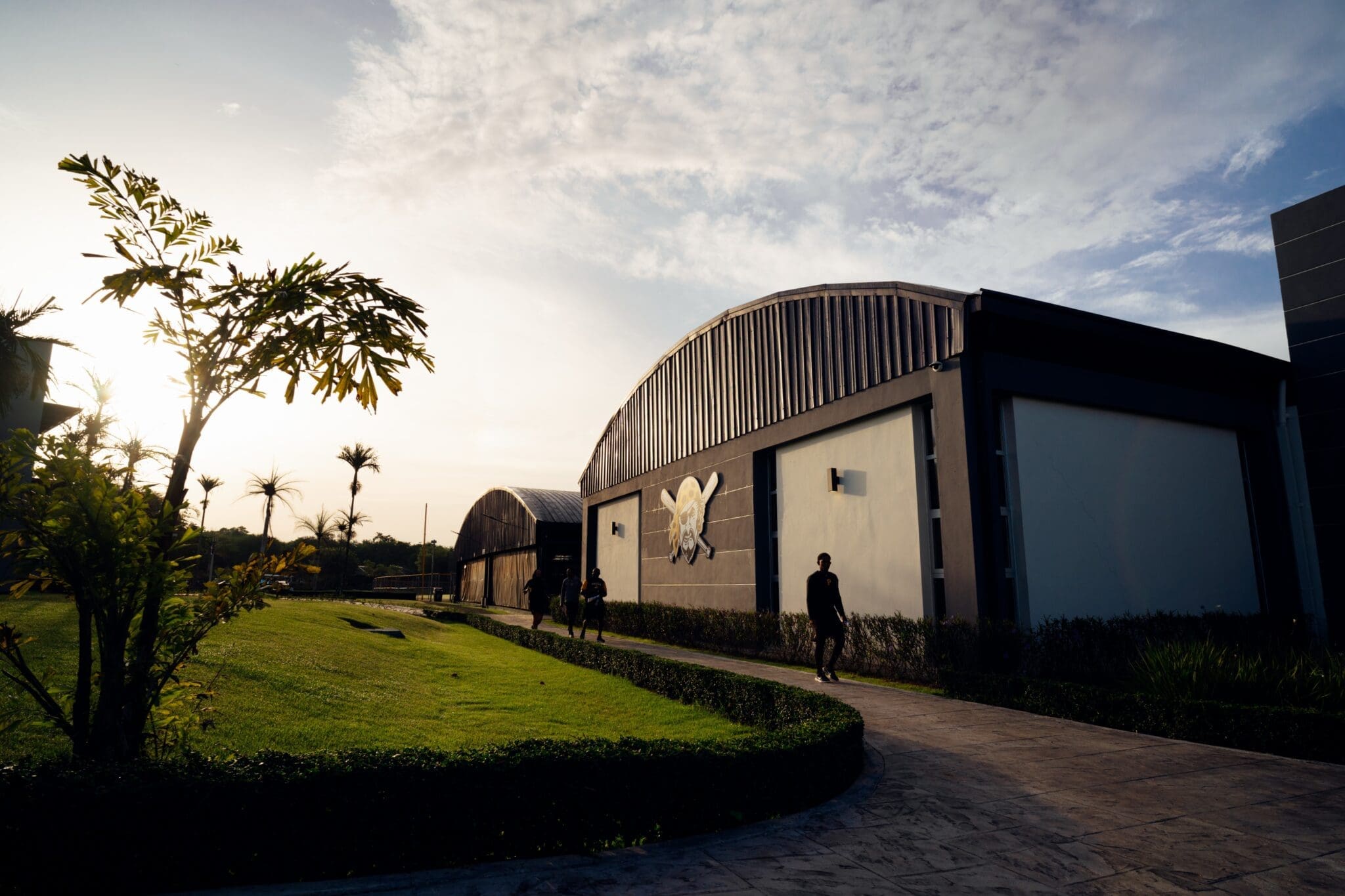 This is the second in a series of stories giving fans an inside look at how the Pirates' Dominican academy and international system operate.
What impressed me most in my interviews with the Pittsburgh Pirates' international development team wasn't the discussion of upgraded weight rooms or extra playing fields. It wasn't the glowing reviews of the food quality, the technology upgrades or even the expanded staff.
What did stand out was the Pirates' organizational philosophy: their focus on treating young players like people, not athletic commodities. For a franchise surrounded by decades of malaise, the attempt to establish a positive identity from the ground up signifies a critical culture shift.
Shaun Bowman, the Pittsburgh Pirates Minor League Field Coordinator, cut his teeth managing one of the Pirates' Dominican Summer League teams. Bowman provided a coach's perspective on the importance of building close bonds with the players.
"When you care about who's in front of you, they become less about being commodities and more about human beings," Bowman said. "That's our organizational philosophy…treat the person first and let the player emerge. If you go the other way then those players become more like commodities, and that's not what we want them to feel like."
Bowman described how managerial duties apply to helping players grow as people, not just on the baseball diamond. He said an important part of that is a willingness to continue to learn and grow as a person.
"[The Pittsburgh Pirates] care…when you care about somebody, that means you are gonna do everything you can to make that player better or give that player a fighting chance to get to America or to get to the big leagues," Bowman said. "That includes learning more about your craft, that includes learning better English, that includes growing your perspective and paying attention."
A Personal Responsibility
The international signing period opens when most players are 16. Director of International Development Hector Morales said that he feels responsible for helping young players grow as people as they continue to mature.
"From my perspective, because we bring them [in] and we sign them so young, I think we have a little bit of a responsibility to help them complete that development," Morales said. "Not only in baseball."
Less than one out of every 20 prospects in the Dominican Summer Leagues makes it to the majors. The Pittsburgh Pirates know that as well as anyone.

"Obviously, we would love for all of them to make it to the major leagues and be professional baseball players forever—but we know that's not the reality," Morales said. "We know that there's a finite number of players who make it to the major leagues."
Morales said that's why they've made a commitment to teach people first, players second. Because of this, they focus on teaching players at the academy skills that translate to everyday life, not just baseball.
"With everything that we're providing them, in terms of resources and opportunities for them to grow, if they don't make it to the Major Leagues they can also stand on their two feet and say 'the Pirates provided me some skills that I can take out to the marketplace and still be impactful for my family and for my community,'" Morales said. "That's part of our culture of preparation, is to ensure that we're maximizing the person…helping maximize their strengths, and that we magnify the areas where they need assistance so we can provide them with it."
Developing Diplomas
One of the ways that they teach people is through their high school program. With kids entering the Dominican academy at high school age, the Pittsburgh Pirates make sure that they're able to receive a high school diploma during the time they spend in the DSL.
Amaury Telemaco, the Pirates' Latin American Pitching Coordinator, says that the high school program is the crown jewel of the Dominican academy.
"We celebrate graduation every year…graduating almost 100 players since 2010. That's one of the things that we are very proud of," Telemaco said. "Every player that comes through our system, if they have not finished their high school, we make sure they get a high school diploma. That's number one."
Teaching the English language is one of the biggest parts of the program, whether to help players communicate with their teammates in the United States, or to give them another tool to join the workforce if their playing career doesn't pan out.
Morales was born in Puerto Rico and said that aspect of the program means a lot to him.
"That's something that is personal to me. I came to the US [mainland] as a non-English speaking person," Morales said. "To work through my way and my profession, I know the challenges and I know how [that can] hold somebody back, so we try to make sure that we level the playing field for them."
Learning More than Just Languages
English classes have been part of the Dominican academy curriculum since before Morales joined the Pirates a decade ago. Since then, the program has expanded to focus on other aspects of learning and development.
"We do assessments for every single one of them, we try to identify where they are not only in their language, but other areas of development as well," Morales said. "We're talking about social-emotional learning, cognitive, all these different areas where an adolescent athlete is supposed to grow."
Teaching People: A Player's Perspective on the

 

Philosophy
Speaking through a translator, pitcher Yerry De Los Santos shared how the Pittsburgh Pirates promises have impacted his life. He said that one of the most important things the Pirates instill at the Dominican Academy is a focus on discipline, teaching teenagers how to handle the rigors of life as a professional athlete.
"Discipline is key when you start your journey as a professional baseball player down there, and that's one thing the Pirates take pride [in]," De Los Santos said. "Through education, discipline, they make them grow fast…they train really hard, that way when you come here, anything that comes in front of you, you can actually tackle it and be ready for it."
De Los Santos said that the way members of the Pirates' leadership are open with their prospects helps them grow as people.
"Hector [Morales] and Mayu [Fielding, the Senior Coordinator of Education] they play a big role and grow them as…human beings. Anything you need, any questions you have, they'll be there," De Los Santos said. "Even if they have to come out of their comfort zone they'll look for answers, and they'll look for ways to help [players] be more prepared for what's ahead."
From the way De Los Santos described the Pirates, it's clear that their people-first treatment of prospects has impacted his life for the better.
"I think I came to the right organization, just because the organization cares about people first, then players, and that helped a lot to develop and go through the system," De Los Santos said. "The organization is always the one that is trying to get players better, and I feel like they're on my side the whole time."
***
Part I of this series can be found here