MLB Offseason Round-Up: Yamamoto Posted, Free Agent Market Heats Up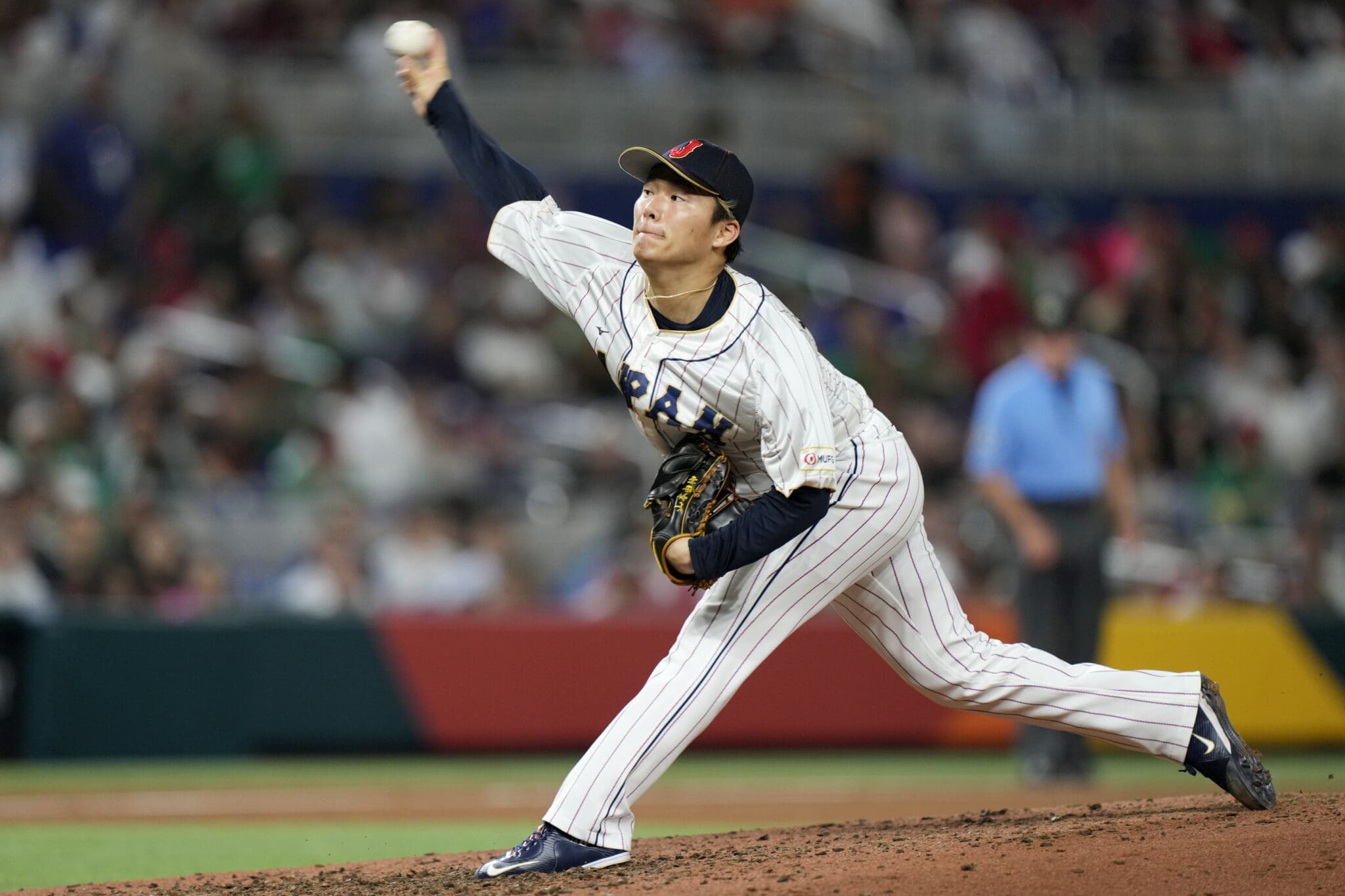 One of the more appealing free agents this MLB offseason will officially be eligible to start negotiating with teams across the league.
Japanese right-handed pitcher Yoshinobu Yamamoto is expected to be one of the more coveted players this winter. As Joel Sherman of the New York Post first reported, Yamamoto has been posted. Beginning on Tuesday morning, there will be a 45-day window in which teams can negotiate. The window will close on Jan. 4 if it gets that far.
Yamamoto, 25, is considered to be one of the top Japanese pitchers to make the jump to Major League Baseball ever. The right-hander's performance in the Japan Pacific League throughout his career, combined with his age, pitch mix and projectability, make him a standout in what is a pitching-heavy free agent class.
Free Agent Frenzy
The free agent market this MLB offseason is starting to gain some steam. After Aaron Nola re-upped with the Phillies on Sunday, a couple more free agents found homes on Monday.
Veteran starting pitcher Lance Lynn is headed to the St. Louis Cardinals, according to multiple reports. It's a one-year deal worth a guaranteed $11 million. The deal comes with a 2025 club option and incentives.
Lynn, who pitched with the Cardinals from 2011-17, split 2023 between the White Sox and Dodgers. He's looking to bounce back after combining from a 13-11, 5.73 ERA showing in 32 starts last year.
The Atlanta Braves continued to strengthen their bullpen by announcing the signing of Reynaldo López to a three-year, $30 million deal. The deal comes with a club option for a fourth year.
López began his career as a starting pitcher but shifted to the bullpen beginning during the 2021 season. As a reliever, López has been effective. Last season between three teams, he posted a 3.27 ERA with six saves and 83 strikeouts in 66 innings.
Former Pittsburgh Pirates pitcher Osvaldo Bido, who was non-tendered by the club last week, has agreed to a major league contract with the Oakland A's. Fansided's Robert Murray broke the news. Oakland announced it's a one-year deal for the right-hander.
Bido went 2-5 with a 5.86 ERA in 16 appearances/nine starts as a rookie last season in Pittsburgh.
HOF Ballot
This year's Hall of Fame Ballot was unveiled on Monday. It can be found below.
As announced moments ago by @baseballhall, the 2024 Baseball Hall of Fame Ballot: pic.twitter.com/wBfOUheuF3

— Ryan Thibodaux (@NotMrTibbs) November 20, 2023
PBN Links
One Rule 5 Draft Option For Pirates to Consider (+)
Pirates All 40: Can Roansy Contreras Rebound in 2024?
Possible Pirates Targets Amongst Non-Tendered Free Agents
Pirates Avoid Arbitration With Ryan Borucki, Non-Tender Two Pitchers
Around The Network
Pittsburgh Hockey Now: NHL Honors Penguins Center Sidney Crosby As Week's No. 3 Star
Steelers Now: Farabaugh: Steelers Need to Face the Cold Hard Truth on Kenny Pickett
Pittsburgh Sports Now: Bub Carrington Earns Second-Straight ACC Freshman of the Week Award