MLB Offseason Round-Up: Tatis Jr., Gimenez Take Home Platinum Gloves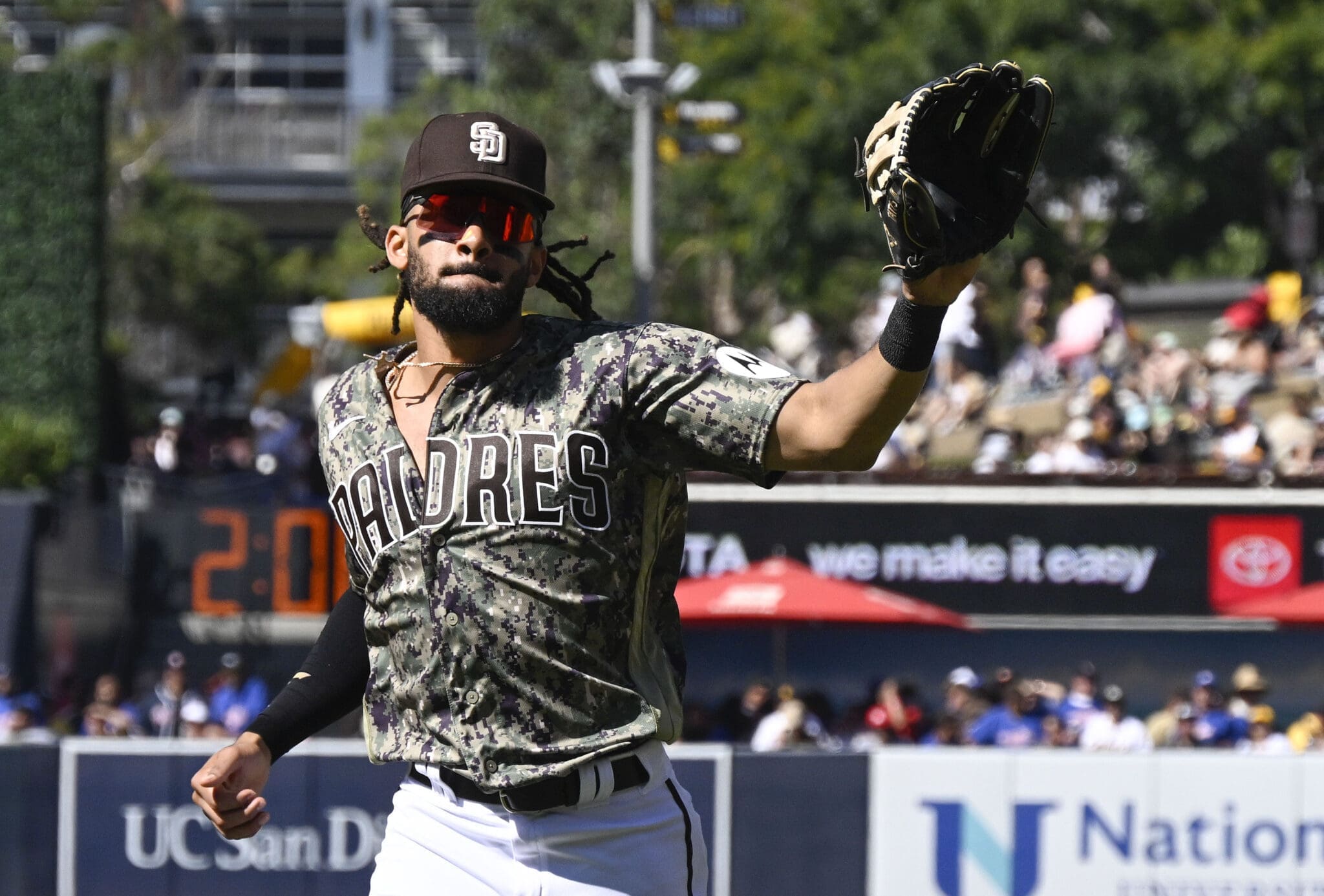 After the Gold Glove winners were announced on Sunday to kick off the MLB offseason awards, Rawlings Baseball announced this year's Platinum Glove recipients for both leagues.
In the American League, Cleveland Guardians second baseman Andrés Giménez took home the honor. Giménez led the American League with 23 defensive runs saved and made only six errors in 150 games.
In the National League, the Platinum Glove was given to San Diego Padres right fielder Fernando Tatis Jr. Tatis led all of baseball with 29 DRS. That's the most in a single season since Javier Báez (31) and Roberto Pérez (30) in 2019.
Pittsburgh Pirates third baseman Ke'Bryan Hayes was among the candidates with a strong shot to take home the honor, but will have to settle for shiny gold.
Hot Stove Buzz
The rumors continue to swirl this MLB offseason. There are three teams currently in the mix for third baseman Jeimer Candelario, according to Jon Heyman of the NY Post. The Diamondbacks, Angels and Reds have all shown interest in the soon-to-be 30-year old.
Splitting time last season between the Nationals and Cubs, Candelario posted an .807 OPS with 33 doubles, 22 home runs and 70 RBIs.
Extension Talks
Luis Arraez has led the league in batting average each of the last two seasons. In his first season with the Miami Marlins in 2023, he posted a .354 average and was an All-Star for a second-straight year.
Arraez told Daniel Álvarez-Montes of El Extrabase that he is open to discussing a contract extension with the Marlins, though no conversations have taken place as of yet. Arraez is under club control for two more seasons and will hit the open market after the 2025 season.
PBN Links
Potential Pirates Trade Targets: An Option For The Right Side of The Infield
Perrotto: Who's on First? It's Difficult to Answer
Top 30 Pirates Prospects No. 6: Can Harrington Handle Double-A?
Demilio: Three Free Agents Pirates Should Target
Around The Network
Pittsburgh Hockey Now: Penguins Will Retire Jagr's Number, Full Details
Steelers Now: Former Steelers TE Rips Matt Canada's Simple Offense
Pittsburgh Sports Now: Duquesne Earns Big Win Over College of Charleston in Veterans Classic, 90-72