Potential Pirates Trade Targets: An Option For The Right Side of The Infield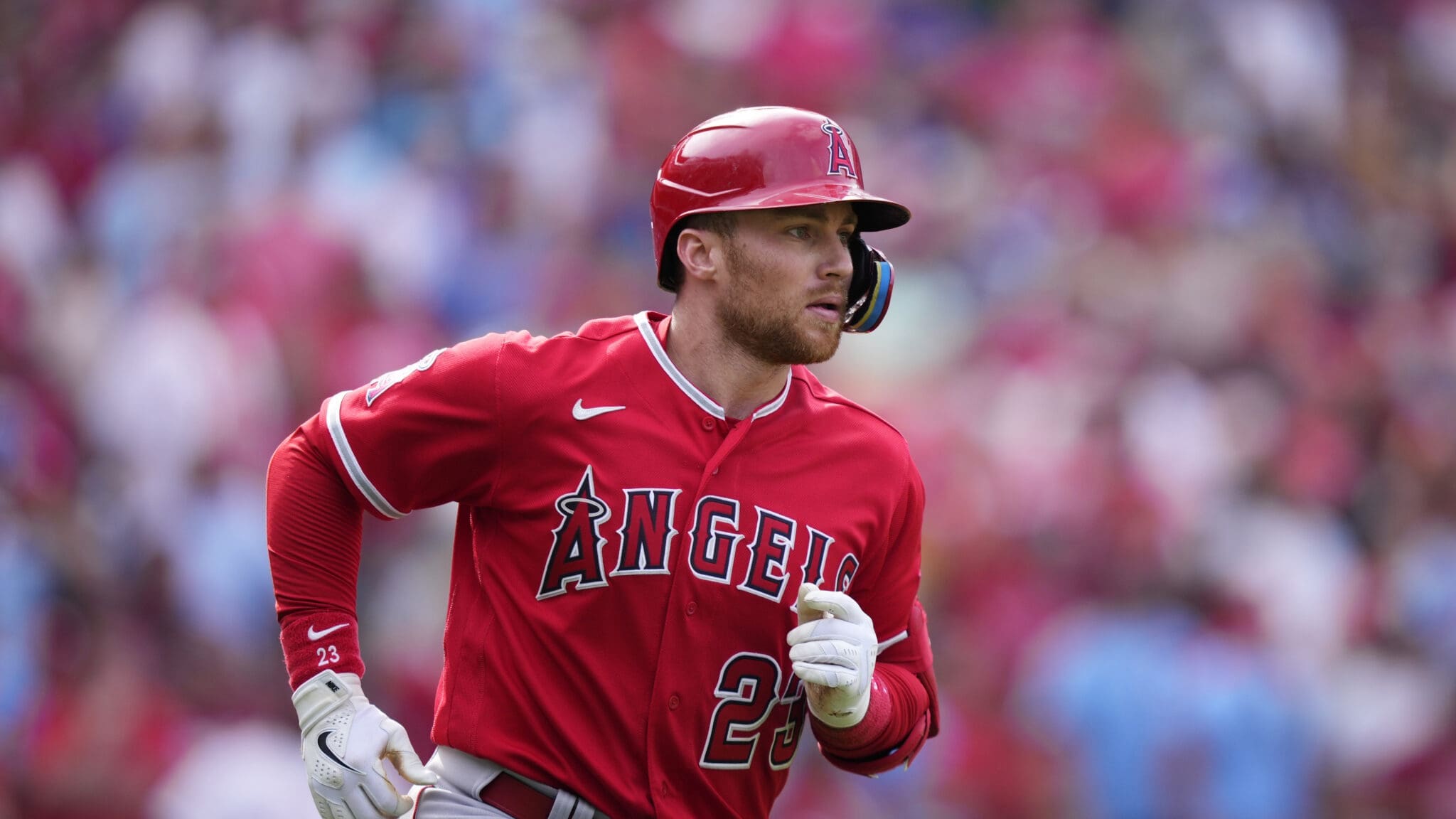 This is one in a series of examining potential trade targets for the Pittsburgh Pirates in the 2023-24 offseason.
As the Pittsburgh Pirates weigh their options to find a first baseman this offseason, they will look towards free agency and the trade market.
If general manager Ben Cherington opts for the trade route, he could pick up the phone and call Los Angeles Angels GM Perry Minasian.
The Angels are in a unique situation this offseason. Two-way superstar Shohei Ohtani is a free agent and could land with a new team. Though they've shied away from rebuilding in recent history, there are still some players the Angels could move.
One player who could be available in a potential trade is infielder Brandon Drury. In Drury, the Pirates would be acquiring someone who could be the primary option at first or second base. The 31-year-old signed a two-year $17 million contract with the Angels last offseason.
Drury has played for seven teams during his nine years as a major leaguer. After bouncing around as a utility player for the earlier parts of his career, Drury has turned into a reliable producer with the bat over the last three seasons. Since 2021, Drury has slashed .263/.313/.493 with 66 doubles, 58 home runs and 184 RBIs in 314 games played.
Last year with the Angels, he hit 30 doubles, slugged 26 home runs and drove in 83 runs in 125 games. He finished the season with a very respectable 114 wRC+.
Most of Drury's time in the field in his career has come at either second or third base. However, he does have 95 games at first base under his belt, including 47 games there last season.
At first base with the Angels, Drury held his own. He posted a minus-one defensive runs saved mark and did not commit any errors in his 291 chances.
Though he could fill the Pirates' need at first base, he could also give them a veteran option at second base to pair with any of the young middle infielders they have on their roster. The position versatility Drury brings is a coveted asset the Pirates love.
In-house candidates for the Pirates at second base include Ji-hwan Bae, Liover Peguero, Jared Triolo and Nick Gonzales.
Still relatively young and coming off of a string of solid seasons with the bat, Drury looks like a good fit for the Pittsburgh Pirates. His $8.5 million salary for 2024 is nothing to scoff at, but it shouldn't be a deterrent if they wanted to land him.