'Should Have Started Long Ago,' Ke'Bryan Hayes Gold Glove Campaign Officially On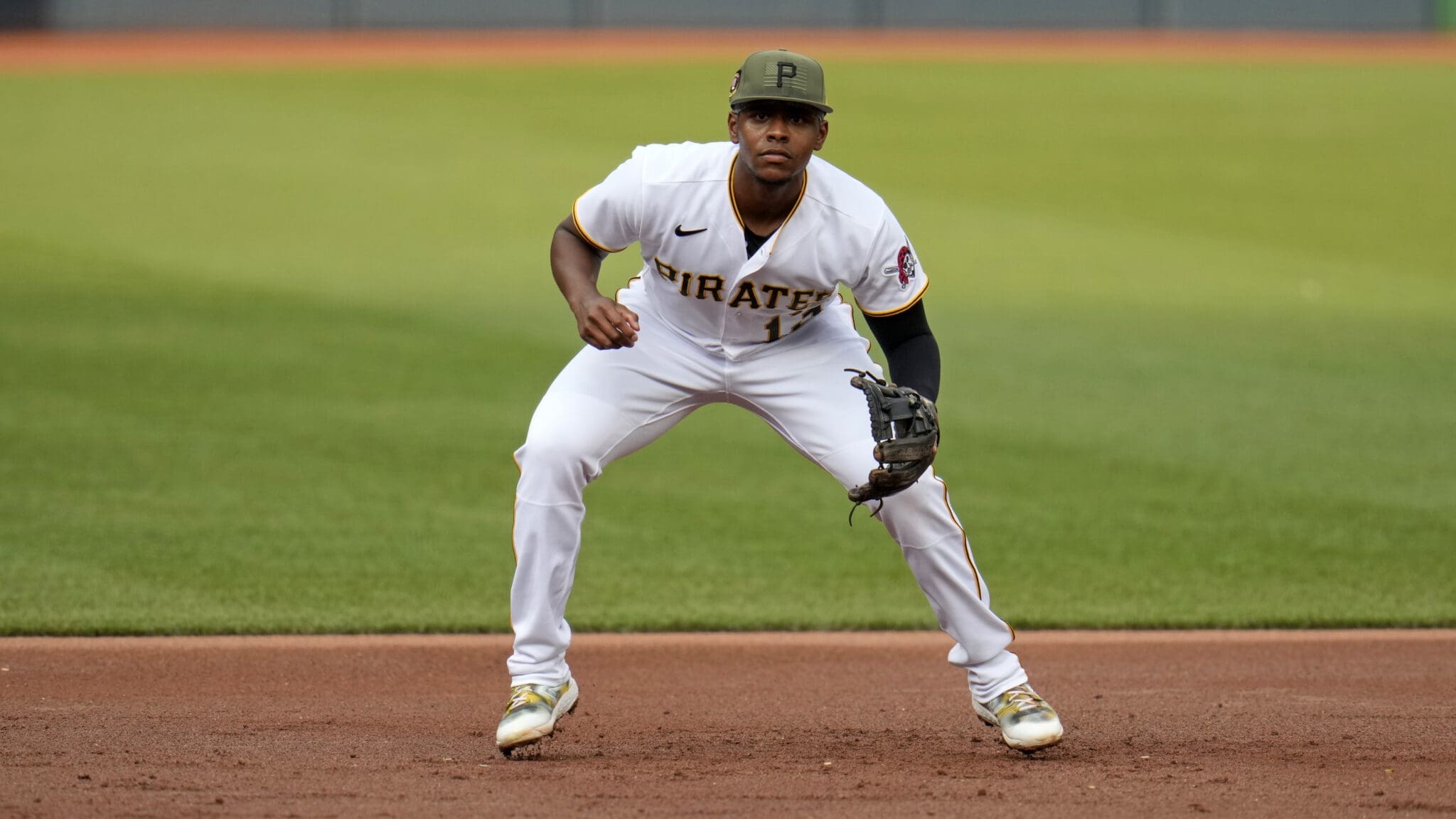 PITTSBURGH — Ever since he entered the league as a rookie with the Pittsburgh Pirates late in the 2020 season, Ke'Bryan Hayes has established himself as one of the best defenders in baseball — regardless of position.
Last year, Hayes led all of baseball with 24 defensive runs saved, putting him in prime position to take home not only a Gold Glove, but the Platinum Glove award, too.
Instead, Nolan Arenado was named the National League Gold Glove winner at third base for the 10th consecutive season.
With Arenado's defense taking a step back this season, Hayes has once again put himself in a good spot to take home the honor.
In 2023, Hayes is second in baseball with 21 DRS, trailing only San Diego Padres right fielder Fernando Tatis Jr., who has 26 DRS.
Still, Hayes' 21 are five more than any other qualified third baseman in the league, with Ryan McMahon of the Colorado Rockies checking in with 16 DRS.
It would be quite an honor for Hayes, who would become the first Pirates' third baseman in history to take home a Gold Glove.
For Hayes, though, winning the award isn't what he's focused on.
"For me, I just like to go game-by-game. I don't like to think about it too much," he said "It could be a superstitious thing in my head. With at-bats, defense, I just like to go game-by-game, inning-by-inning, pitch-by-pitch.
"I feel like when you try to think so far out; you just have to let things happen, you just have to work hard each and every day, take it one game at a time. At the end of the year, your stats and numbers are what they are. I'm obviously motivated by playing hard every single day, just trying to make every play that I can make."
While the humble Hayes may not be at the forefront of the push to get him some rightful recognition, he has plenty of others willing to do that for him, including his manager.
After a snub last year, Derek Shelton believes this should be the year for his guy.
"I think we started it in St. Louis, but the Gold Glove campaign for me should have started long ago because this guy is so good," said Shelton. I think we get spoiled in Pittsburgh watching him because we just expect every ball hit, he's going to catch."
Ultimately, time will tell of 2023 is the year Hayes takes home his first Gold Glove, but it's hard to make a case for anyone else against him.
McMahon is having a terrific season at third as mentioned before, but his numbers still aren't quite up to par with Hayes.
McMahon (6.6) has a higher UZR than Hayes (2.1), but Hayes has the edge in outs above average (14 to 11) in addition to DRS, and has committed only five errors to McMahon's 10.
The next closest N.L. third baseman when looking at DRS to Hayes and McMahon is the Atlanta Braves' Austin Riley, who was accumulated eight DRS on the season.
And while it's a defensive award, the reputation at the plate is seemingly taken into consideration as seen by Arenado's win last season.
This year, Hayes has taken a big step forward with the bat, further benefiting his cause.