Ke'Bryan Hayes' Hot Stretch More Than Just Month of August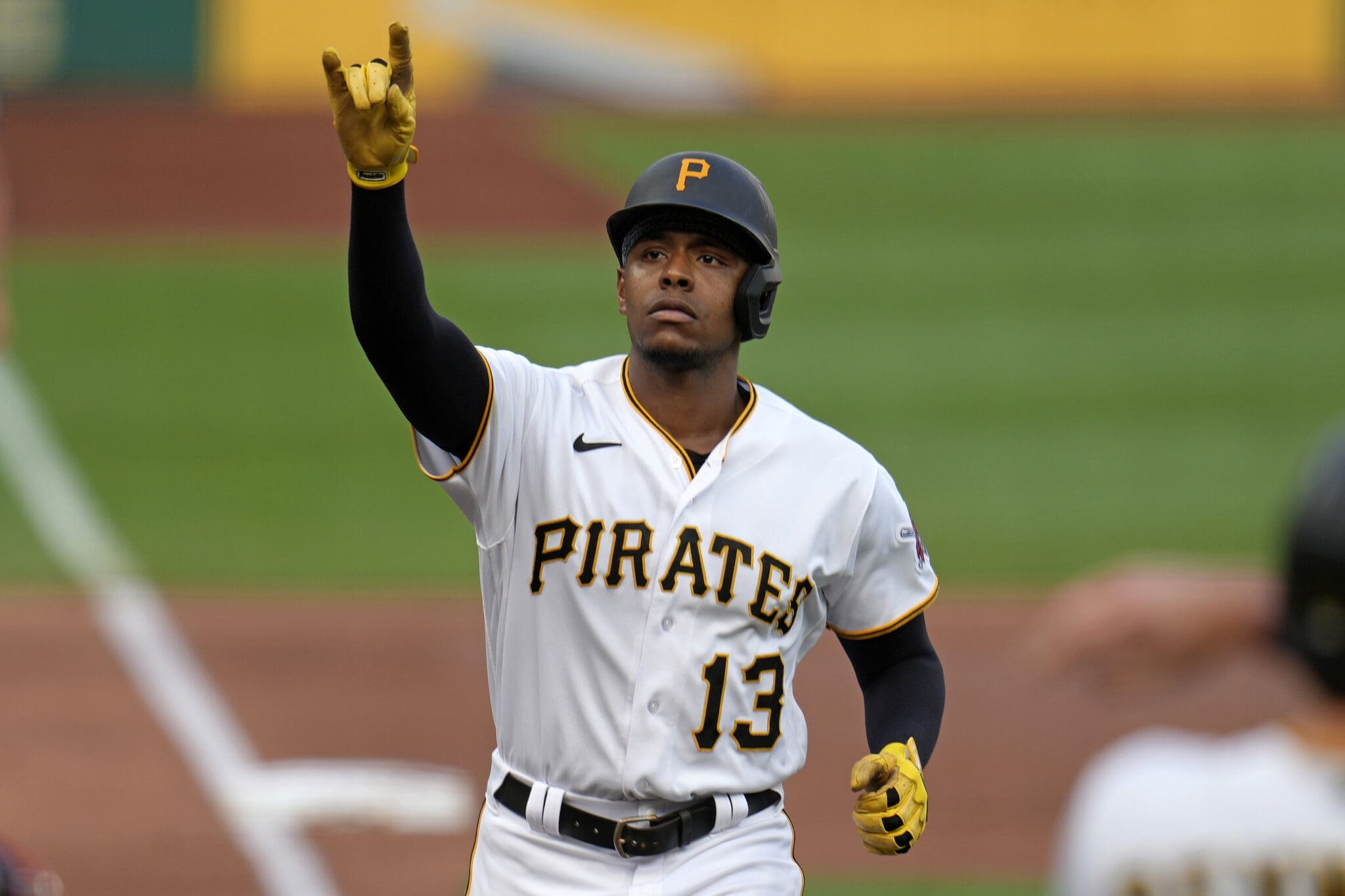 Ke'Bryan Hayes was one of the hotter hitters in Major League Baseball during the month of August. So much so that he was named to MLB's August All-Star team, which takes into account both leagues not just the N.L.
Among all third baseman last month, Hayes finished first in slugging (.588), second in batting average (.320), tied for second in home runs (six) and tied for third in RBIs (20).
While Hayes' August efforts caught the attention of many, he's actually been performing at a high level at the plate for longer than that.
Hayes' defense has always been his calling card. He truly is an elite defender at the hot corner. But now, we're seeing his bat start to finally come around — and we have been for the majority of the season.
To begin this season, Hayes was dormant at the plate and it begged the question — would he ever be able to be an impactful player with the bat?
In his first 52 games of the year, Hayes slashed a measly .216/.270/.337 with only a pair of home runs.
Once May 31 hit, though, Hayes has looked like a different player. Yes, his hot stretch dates back that far, and it's not inflated solely because of his August numbers.
In fact, he hit .330 from May 31 through his one game played in July. The 26-year-old missed essentially the entire month of July with a back issue.
Since the last day of May through the end of August, Hayes hit .325 with a .907 OPS with 10 doubles, three triples, nine home runs and 35 RBIs in 47 games.
We could even go back significantly further. Since Apr. 11, his 11th game of the season, Hayes has an OPS a tick over .800 and has hit .285 with all 11 of his home runs coming since then.
Hayes has not looked this locked in at the plate since his initial call-up to the Pittsburgh Pirates towards the end of the 2020 season, and that was only for a stretch of 24 games.
The following two years from 2021-22, Hayes was a well-below average contributor on offense with a collective 85 wRC+.
As it currently stands, even with his poor start to the season taken into account, Hayes is essentially a league average hitter with a 99 wRC+ in 2023.
While it certainly can't be classified as a "small sample" at the point, it's still probably too early to rush to judgement on if this version of Ke'Bryan Hayes is for real or not.
Even so, there are some encouraging signs that indicate this might not be a mirage.
He's been smoking the ball, averaging a 92.5 exit velocity this season. That's good for the 94th percentile in baseball — in other words — he's amongst the best of the best.
His percentage of balls hit on the ground, which had always been an Achilles heel for him, has dropped significantly. From 2020-22, his ground ball percentage was 52.4%. This year? It's dropped over 10% to 42.3%.
Hayes is also pulling the ball at a higher rate than ever before, which serves as another strong indicator that he's made necessary adjustments at the plate.
With one month to go in the regular season, Hayes will look for a strong finish to have momentum to carry over into next season to prove what we're currently seeing is for real.
And who knows? Maybe he'll do enough on offense this year to win his first Gold Glove.