Potential September Call-Ups for Pirates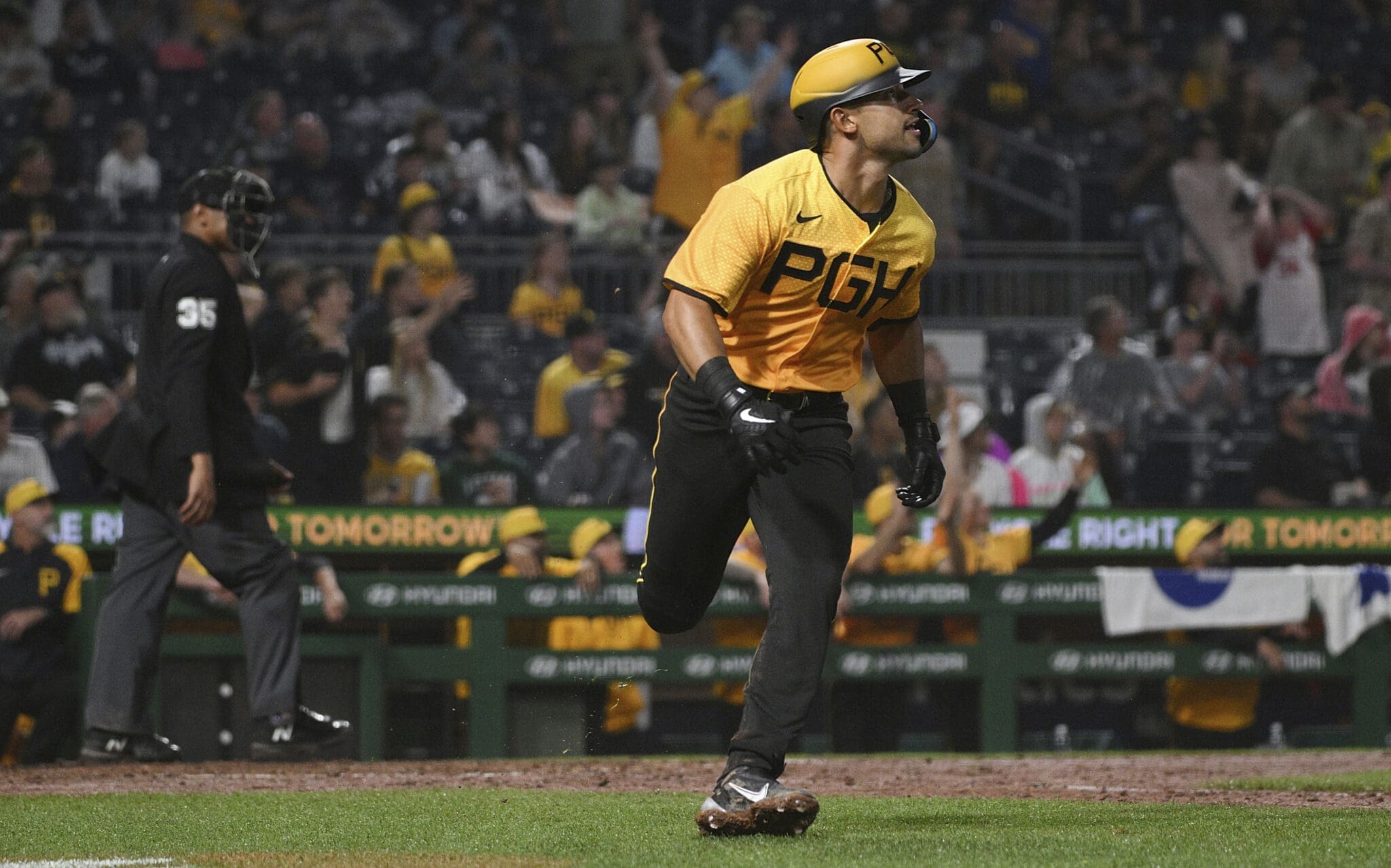 The Pittsburgh Pirates wrapped up their August schedule on Wednesday night with a win over the Kansas City Royals at Kauffman Stadium.
After an off day to end the month, the Pirates will be back in action on Friday night against the St. Louis Cardinals.
When the Pirates get to the clubhouse at Busch Stadium, there will be two extra lockers occupied as rosters expand from 26 to 28 players for the final month of the season.
Since a team is not allowed to carry more than 14 pitchers on their expanded rosters, the Pirates, like other teams, will presumably bring up one pitcher and one position player.
Here are some candidates who could fit the bill.
Pitchers
RHP Roansy Contreras
Contreras has already spent a good chunk of time with the Pirates this season but was optioned to the minor leagues after struggling.
The right-hander has made four appearances with Triple-A Indianapolis and has gotten good results. Through 16.0 innings pitched, Contreras has a 2.81 ERA and has yielded only 10 hits while striking out 17.
RHP Quinn Priester
Priester made his big league debut with the Pirates in July but was not able to find his footing through his six starts.
Despite his struggles, the Pirates have some openings in their rotation and they could look to fill one with a young arm. That's also why Contreras and the next name are possibilities.
LHP Jackson Wolf
One of the newest Pirates' prospects, Wolf was acquired from the San Diego Padres at the trade deadline.
Since coming over to the organization, Wolf has pitched pretty well with Double-A Altoona. Through five starts, Wolf has a 3.43 ERA. Through 21.0 innings, he's allowed eight earned runs on 17 hits, nine walks and 20 strikeouts.
The left-hander made his major league debut this season with the Padres on July 22.
RHP Carmen Mlodzinski
Mlodzinski is currently on the 15-day injured list but made a rehab appearance with Triple-A Indianapolis on Tuesday night.
If deemed ready, the Pirates could simply activate the right-hander off the IL prior to Friday's game.
RHPs Max Kranick and Jared Jones
While Kranick and Jones likely won't be the first guys called up this month, both could see time with the Pirates by the end of the season.
Kranick is recovering from Tommy John surgery and is currently rehabbing with Triple-A. Jones is one of the Pirates' top pitching prospects and could get a spot start or two by year's end — ala Contreras (2021) or Luis Ortiz (2022).
Prediction: Mlodzinski gets activated off the injured list.
Position Players
INF Nick Gonzales
Gonzales appeared in 31 games for the Pirates earlier this season in his first taste of the big leagues.
After the Pirates ultimately optioned the 2020 first-round pick back to Indianapolis, Gonzales has been playing well and could get another shot in Pittsburgh this year.
INF Jared Triolo
Triolo played reasonably well with the Pirates, hitting .273 while playing good defense in 36 games prior to his demotion.
While his primary position of third base is occupied by the red-hot Ke'Bryan Hayes, he has experience playing the other three infield spots, too.
OF Canaan Smith-Njigba
Smith-Njigba made the Pirates' opening day roster but he hasn't played in a game for the Pirates since June 9 and hasn't taken an at-bat since April.
In 84 games with Triple-A Indianapolis this season, the 24-year-old has posted a .784 OPS.
INF/OF Miguel Andújar
It's hard to ignore what Andújar has done this season at Triple-A. On the year, he's slashed .341/.408/.541 with 30 doubles, 16 home runs and 86 RBIs in 101 games.
Unlike the other names mentioned on this list, Andújar isn't currently on the Pirates' 40-man roster, so a corresponding roster move would be needed to add him.
Prediction: One of Gonzales or Triolo gets added to the roster.