Top 30 Pirates Prospects No. 8: How Will Mike Burrows Fare Post-Tommy John?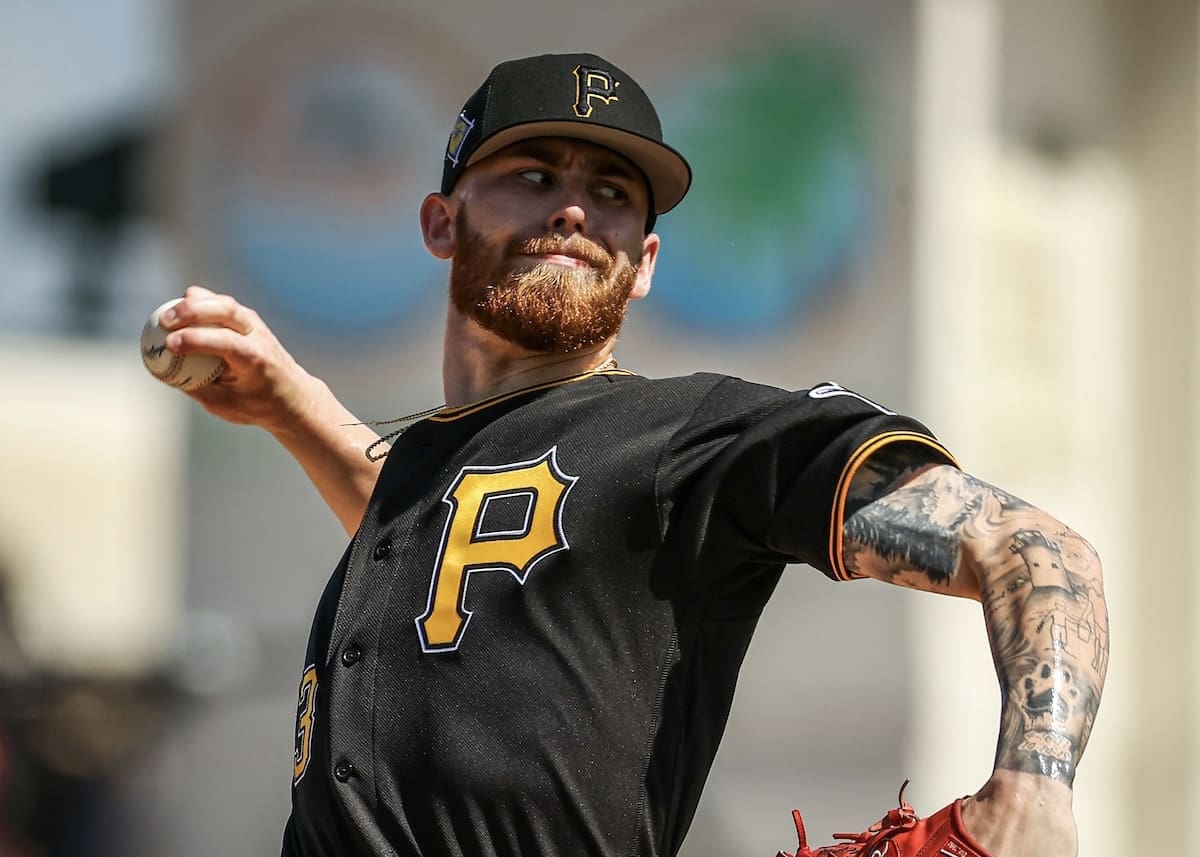 This is one in a series of stories breaking down PBN's Top 30 Pittsburgh Pirates prospects.
Pittsburgh Pirates pitching Mike Burrows looked poised to make his major league debut at some point in 2023 as he climbed the ladder to the organization's top minor league affiliate.
The right-hander cruised through the Double-A competition in 2022. With the Curve, Burrows went 4-2 with a 2.94 ERA across 12 starts. The excellent start promoted the Pirates to promote him to Triple-A Indianapolis. While with the Indians, Burrows didn't have the same level of success with a 5.31 ERA in 12 appearances.
Still, Burrows was at the doorstep of reaching the big leagues. He began the 2023 season back in Indy.
Burrows, who is celebrating his 24th birthday on Wednesday, made two starts with the Indians to begin this past season. Unfortunately for Burrows, that's all he would make.
The Indians placed Burrows on the injured list on Apr. 11. Later in the month, the Pirates' prospect underwent season-ending Tommy John surgery. The operation will sideline Burrows until at least mid-summer next year.
It was a tough blow for Burrows and and the Pirates, who could have used a starting pitcher in their depleted rotation at the end of last season.
Burrows has upside. For his minor league career, the 6-foot-1 righty has a 3.34 ERA with 232 strikeouts in 207.1 innings pitched across 54 appearances/51 starts.
The 2018 11th-round draft pick has a power fastball and complements the pitch with a pair of good looking off-speed offerings. His fastball routinely sits in the mid-90s and can push the upper-90s on occasion. His curveball comes with a high spin rate and sharp bite while his changeup has been much-improved.
Though his track to the major leagues has been delayed, Burrows remains a key piece of the Pirates' plans moving forward. Once healthy, Burrows will have his sights set on pitching at PNC Park in Pittsburgh.