Pirates Prospect Watch: Brannigan Blasts a Double in the Desert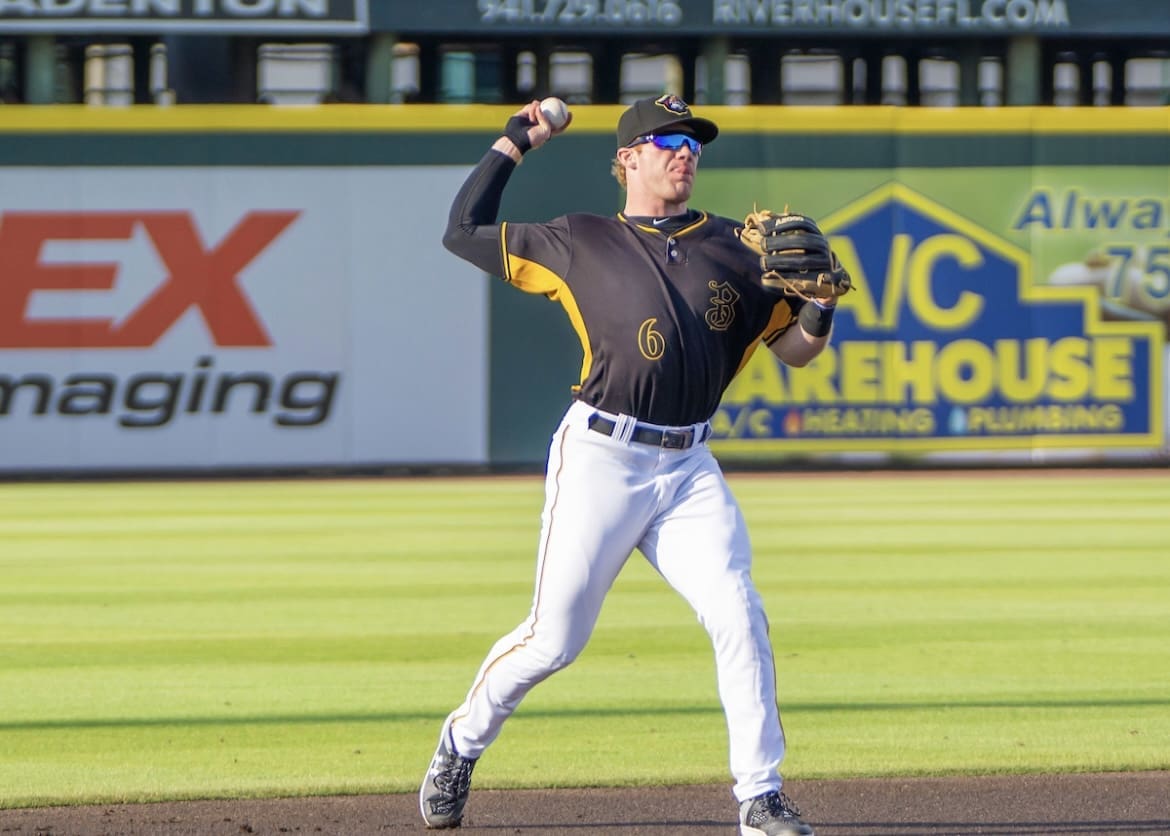 On Tuesday, Nov. 7, the Arizona Fall League was back in action. The Salt River Rafters squared off against the Mesa Solar Sox. Pittsburgh Pirates prospects Jase Bowen (RF) and Jack Brannigan (SS) were in the starting lineup. 
In addition, pitcher J.C. Flowers came in relief Tuesday night. 
Salt River struggled offensively Tuesday night and managed only five hits and three runs. The Rafter's lone runs came in the fourth (one run) and the fifth (two runs). 
Salt River's pitching staff didn't do much to stop the bleeding either, as they gave up seven runs. Mesa beat Salt River 7-3. 
Bowen 
After an eventful weekend with the Home Run Derby and the Fall Stars game, Bowen was back in action with Salt River. Unfortunately for Bowen, he was unable to pick up a hit. 
Bowen did, however, draw a walk in his first at-bat. In addition, Bowen went 0-3 with a walk and a steal. 
Brannigan
After a much-needed break, Brannigan was back in action with Salt River, and he even picked up a hit. During the fifth inning, Brannigan faced Royber Salinas. 
In a 2-1 count, the righty received a juicy pitch down the middle, and he made the Solar Sox pay with a double to left field. In addition, the Notre Dame product went 1-3 with a double and a strikeout. 
Flowers
Out of the three Pittsburgh Pirates prospects to participate Tuesday night, Flowers had the best statistical night. Flowers did, however, struggle with command. 
In 17 total pitches, Flowers threw eight strikes in total (47.1% strike rate). 
The first batter Flowers faced was Kevin Alcantara. In five pitches, Flowers walked the lead-off batter. The following two batters Flowers faced, he forced flyouts. 
Alcantara then stole second base with two outs, but Benjamin Cowls lined out to first base to end the inning unscathed. Flowers final line read 1.0 innings pitched, no hits, no runs, one walk, and no strikeouts.