Out of His Own Head, Priester Ready For a Second Shot With Pirates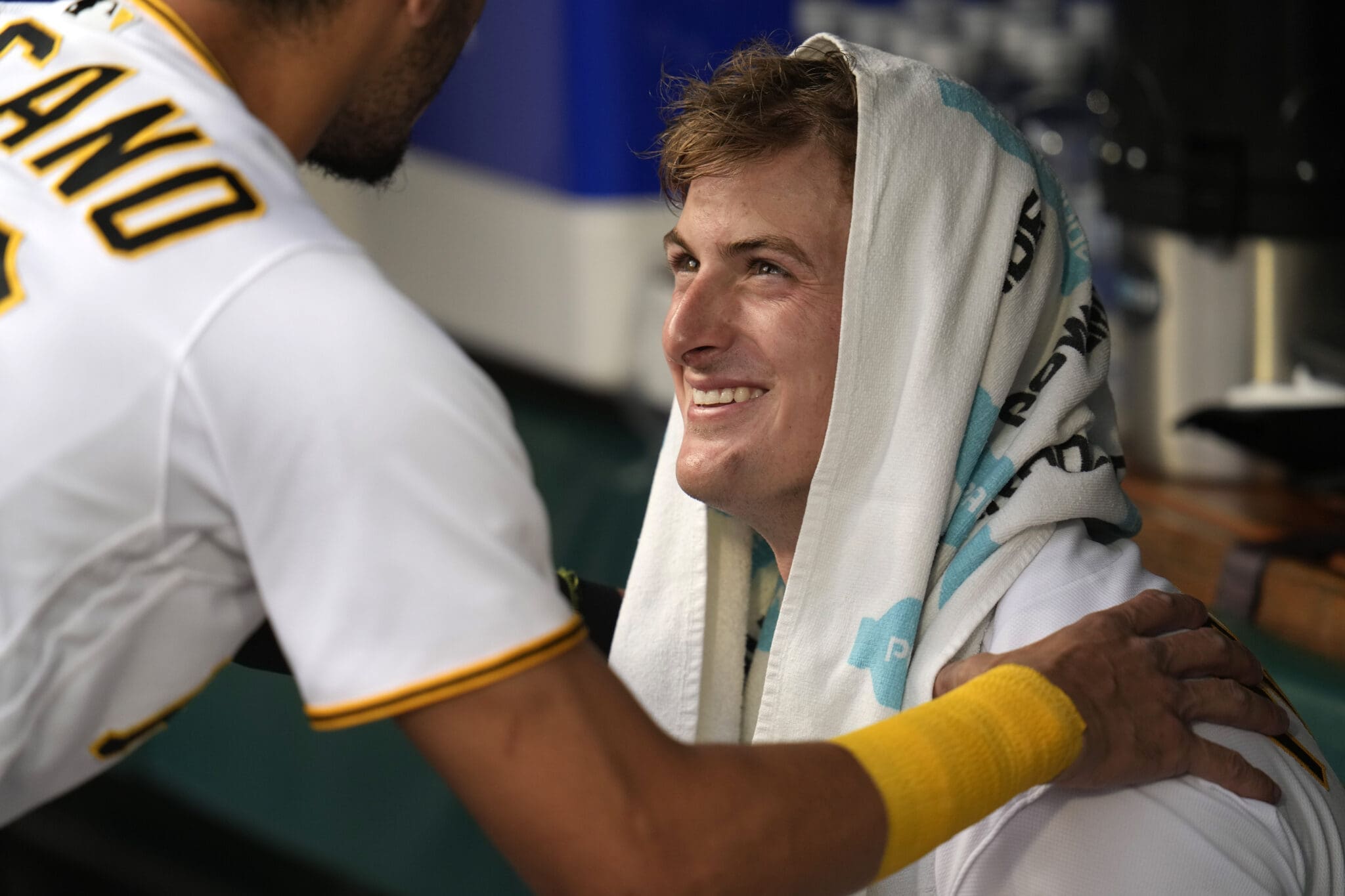 PITTSBURGH — "Baseball is 90 percent mental. The other half is physical."
Those words were famously said by the late Yogi Berra, a 10-time World Series champion and a member of the National Baseball Hall of Fame.
While the saying is comedic and exaggerated, the underlying message is accurate. Baseball is a mental game, almost like a chess match.
A player can become so invested in the mental side of the game that it can become detrimental, just ask Pittsburgh Pirates pitcher Quinn Priester.
Priester was added to the Pirates' taxi squad on Tuesday and looks ready for a second go-of-it with the big league club.
A 2019 first-round pick, Priester made his major league debut with the Pirates earlier this season, but he didn't get the results he would have hoped for.
In six starts in the big leagues, Priester went 2-2 with a 9.10 ERA. After his struggles, he was optioned back to Triple-A Indianapolis.
In four appearances back with Indy, the right-hander saw much better results, and it doesn't have as much to do with any physical changes he made.
"Stop thinking as much, just throw that thing," Priester said of his work in Triple-A. "I had really good results when I did that, so I'm just gonna keep doing that."
A more simplistic approach for Priester was the key for him in getting back to the pitcher he has shown to be as he's climbed the Pirates' minor league ranks.
Priester's struggles from his first stint in the major leagues provided a learning opportunity. The lesson? Simple, just pitch.
"That I do too much (laughs). I just think about too much sometimes," Priester said on what he learned. "That's part of the reason why I am good, but it's also part of the reason I'm not as good as I can be to this point. It's a process. It's a long year. We're gonna finish it strong here and not think as much."
It's possible, too, that we see Priester in a role in which he had not seen him in during his time in the majors earlier this season.
With Indianapolis, two of his four post-option appearances came in a bulk relief role, something the Pirates have been doing with their rotation in flux during the final month of the season.
In those two appearances following an opener, Priester worked a combined 10.2 innings and allowed only a pair of runs.
It's a role Priester could fill for the first time with the Pirates, perhaps even as early as Wednesday against the Washington Nationals with Colin Selby getting the start.
"We have used him in both roles in Indianapolis. He has been opened for, and he has started. I think everything is on the table here," manager Derek Shelton said.
Of course for him to potentially pitch in relief of Selby on Wednesday, a corresponding roster move would be needed to get him on the active roster from the taxi squad.
Though the role might be different. not a whole lot changes for Priester whether he's a starter or follows an opener.
Well, not much changes other than his new outlook on the mental side of things.
"Just letting it rip, kind of being care-free in a good way and just allowing myself to be athletic that way," he said. "I think more than anything, it's that (rather) than having an opener or what not. The preparation is the same, it's very, very similar. It's just you wait an inning instead of going in right after your bullpen. It's just being freed up and not thinking as much."
Whether we see more of Priester in a traditional starting pitcher role or the more nontraditional bulk relief role, both Priester and the Pirates are hoping a clear head will do the trick in getting better results this time around.