Pirates Draft Tracker — Day 3 (Rounds 11-20)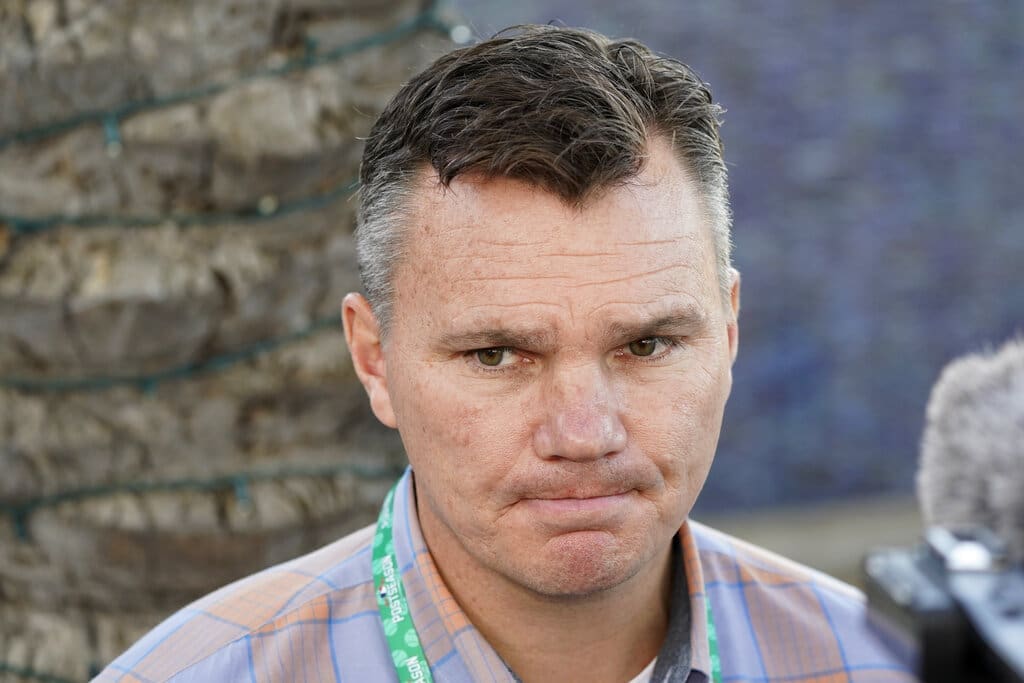 The first half of the 2023 Major League Baseball draft is in the books, and there have been a couple of common themes so far for the Pittsburgh Pirates.
The Pirates took LSU pitcher Paul Skenes with the first pick of the draft and followed it up by taking seven college arms on Monday.
The Pirates have made 11 picks so far and 11 of them have been pitchers. The lone exceptions are infielders Mitch Jebb (second round) and Garret Forrester (third round). Additionally, 10 of the 11 picks have come from the college ranks, with the exception being prep right-hander Zander Mueth (compensation pick).
On Tuesday, the Pirates will select 10 more players when the final day of the draft gets underway starting with the 11th round at 2 PM ET.
Round 11 Pick 317: Magdiel Cotto, LHP, University of Kentucky
The Pirates began day three with how much of their day two draft went — a pitcher, from the college ranks and from the SEC. Cotto joins Kentucky teammate Austin Strickland (eighth round) as Pirates' draft picks.
Cotto only recently turned 21 and measure 6-foot-4, 250 pounds. Cotto appeared in only 16 games (18.0) innings out of the bullpen for the Wildcats. He was 1-0 with a 6.00 ERA with 26 strikeouts and nine walks.
The left-hander has pitched in summer leagues in each of the previous three seasons and has a 3.83 ERA across 40.0 innings.
Round 12 Pick 347: Khristian Curtis, RHP, Arizona State University 
Another pick, another college pitcher for the Pirates who go to the PAC-12. Curtis is considered the No. 197 draft prospect by MLB Pipeline.
Curtis went 4-3 with a 7.03 ERA in 15 appearances (14 starts) for the Sun Devils in 2023 after going 2-0 with a 1.42 ERA in five starts for Texas A&M as a freshman in 2022. The right-hander previously underwent Tommy John surgery.
The 6-foot-5 right-hander has a two-seam and four-seam fastball and has an above-average slider. He also has a curveball and a changeup in his arsenal.
Round 13 Pick 377: Charles McAdoo, 2B, San Jose State
The Pirates go with a position player for only the third time so far through the first 13 rounds.
McAdoo had an excellent college career with SJSU, slashing .325/.396/.572 with 43 doubles, five triples, 24 home runs and 119 RBIs in 133 games.
Though he was drafted as a second baseman, he's received a good bit of playing time at first base and in right field as well as a couple other positions.
Round 14 Pick 407: Garrett McMillan, RHP, Alabama
Another pair of SEC teammates join the Pirates' organization as McMillian is reunited with Hunter Furtado in the sixth round.
A native of Tuscaloosa, McMillan made 26 appearances (25 starts) in his career with the Crimson Tide. He finished 8-7 with a 4.49 ERA and 119 strikeouts in 128.1 innings.
McMillian started his career with Shelton State Community College and was drafted in the 19th round last season by the Minnesota Twins.
Round 15 Pick 437: John Lopez, C, Puerto Rico Baseball Academy 
The Pirates went out of the continental United States in the 15th round and ventured to Puerto Rico to find a backstop.
Lopez measures 5-foot-8 and weights 170 pounds. He's one of the younger players available in this year's draft and doesn't turn 18 until October.
Lopez is committed to play college baseball at Bethune-Cookman.
Round 16 Pick 467: Justin Miknis, C, Kent State
Miknis, from Kent State, is originally from Dubois, Pennsylvania — about two hours away from PNC Park.
Last year with Kent State, Miknis slashed .318/.399/.502with 15 doubles, two triples, eight home runs and 46 RBIs, in 58 games.
Miknis was named a First-Team All-MAC selection as well as being named to the MAC All-Defensive Team.
Round 17 Pick 497: Daniel Cuvet, 3B, Florida (H.S.)
Cuvet, 18,  is a 6-foot-4 prep third baseman from ESB Academy from the state of Florida. He's considered to be the No. 223 prospect according to Pipeline.
Cuvet has big power (55-grade) and a plus-arm (60-grade) from the hot corner, though with his power comes some swing and miss. He projects to be a first baseman long-term due to a lack of athleticism, but his power will play across the diamond.
He's committed to play baseball at the University of Miami.
Round 18 Pick 527: Kalae Harrison, SS, North Carolina State University
That's now four-straight position players for the Pirates after taking Harrison from NCST.
The Honolulu, Hawaii native began his career at Texas A&M before transferring to North Carolina State prior to the 2023 season. Last year with the Wolfpack, Harrison hit .313 with an .861 OPS, 37 walks and only 28 strikeouts in 57 games.
The shortstop hit .327 in the Cape Cod League this summer.
Round 19 Pick 557: Tyler Kennedy, RHP, Florida Southwestern State College
The Pirates dipped into the JUCO ranks for the first time in this draft in selecting Kennedy.
Kennedy transferred to Florida Southwestern State from the University of Pittsburgh and originally hails from Columbia, South Carolina.
The right-hander was named the FCSAA Pitcher of the Week this past season after throwing six no-hit innings between two appearances. He posted a 4.99 ERA on the season.
Round 20 Pick 587: Peyton Stumbo, RHP, University of Nevada
The Pirates used their final pick of the 2023 draft on one more college arm.
For his collegiate career, Stumbo was 7-9 with a 6.20 ERA across 33 appearances (19 starts). Stumbo checks in at 6-foot-1, 200 pounds and is originally from Sacramento, California.