Pirates Preview: Can Keller Rebound After Rough Start?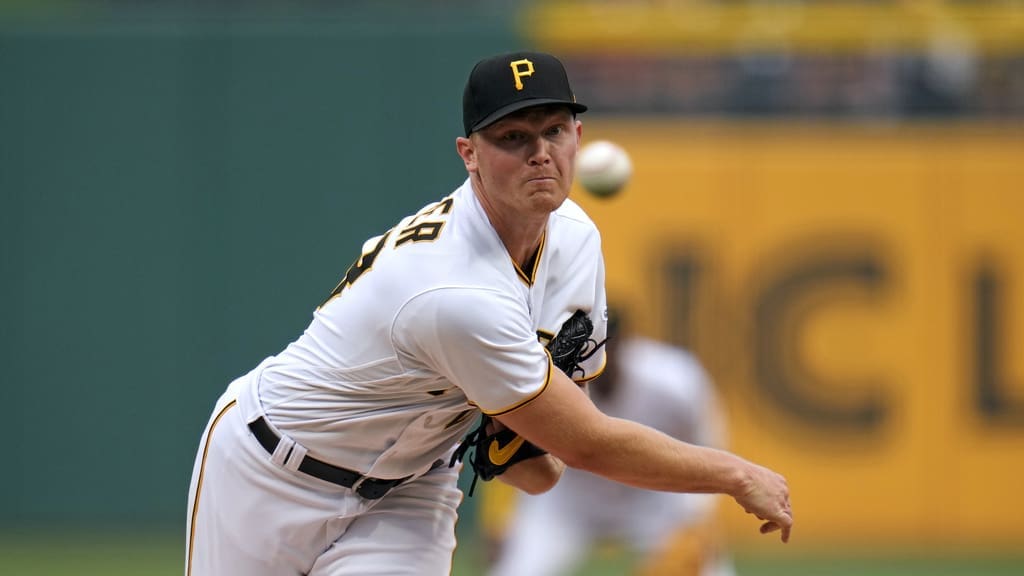 The Pittsburgh Pirates (40-48) lost in game one to the Arizona Diamondbacks (51-38), after a poor performance on the mound, and not much offense to boot.
Rich Hill only lasted four innings while giving up five earned runs, and Yohan Ramirez gave up a pair of runs in his relief appearance.
The Pirates offense could only muster three runs, and as a result, the Pirates fell 7-3 in the desert.
Game between between the Pirates and Diamondbacks will be at Chase Field, with first pitch at 4:10 Eastern. You can watch all of the action on AT&T Sportsnet, or listen to the game on 93.7 The Fan.
Weather
Chase Field has a roof, so no worries on the weather for the next few games.
The Pirates will send out RHP Rich Hill (9-4, 3.52 ERA)
Keller didn't have his best stuff in his last outing, and even had his fastball drop a few ticks on July 3 against the Dodgers.
In five innings pitched, Keller allowed eight hits, four earned runs, one walk, and struck out seven Dodgers on 101 pitches (66 for strikes).
Keller's four-seam averaged 92.8 mph, which is 1.3 mph less than his yearly average.
Despite not having his best stuff, Keller tried to keep the Pirates in the game, and even induced 11 swings and misses, which is rather impressive despite not having A+ stuff.
Keller has faced the Diamondbacks twice (two starts) and holds a 1-0 record with an ERA of 3.97.
The Diamondbacks will send out RHP Slade Cecconi  (MLB Debut)
Cecconi will be making his major league debut. In Triple-A, Cecconi held a 4-5 record, with an ERA of 6.47. In addition, Cecconi pitched in 80.2 innings, struck out 89, and walked 26.
In his last start on July 3, Cecconi pitched seven innings of shutout ball. In addition, Cecconi used a four-pitch mix with a four-seam (52%), slider (24%), curveball (16%), and a changeup (8%).
Cecconi's four-seam averaged 95.5 mph and maxed out at 97.9 mph.
Diamondbacks vs. Keller
Ketel Marte: 3-6 with one homer
Evan Longoria: 2-5 with a strikeout
Geraldo Perdomo: 0-4 with three strikeouts
Pirates Hitters vs. Cecconi
Making major league debut
Tidbits
In his last start, Cecconi kept the majority of his fastballs in the middle of the zone, with a few outliers towards the edges.
In his last two starts combined, Cecconi pitched 13 innings while giving up nine hits, one earned run, no walks, and 14 strikeouts.
With his two RBIs Friday night, Carlos Santana is now 30 RBIs away from 1,000 career RBIs.
Links
Pittsburgh Pirates Draft Preview: Golden Spikes Award Winner Dylan Crews
Pittsburgh Pirates Place Andrew McCutchen, Ke'Bryan Hayes on IL in Slew of Roster Moves
Pittsburgh Pirates Rule 5 Losses: Blake Sabol Steady in San Francisco
Poll: Who Should The Pittsburgh Pirates Take With the No. 1 Pick in the 2023 MLB Draft?
Around The Network
Pittsburgh Hockey Now: Dubas Adds Another Former Toronto Player, Penguins Sign Johnsson
Steelers Now:  'They Knew Our Plays': Former Steelers Tackle Blasts Patriots
Pittsburgh Sports Now:An Interesting Look Into Where Pitt Stands in the 'Blue Bloods' Discussion