Pirates Rule 5 Losses: Blake Sabol Steady in San Francisco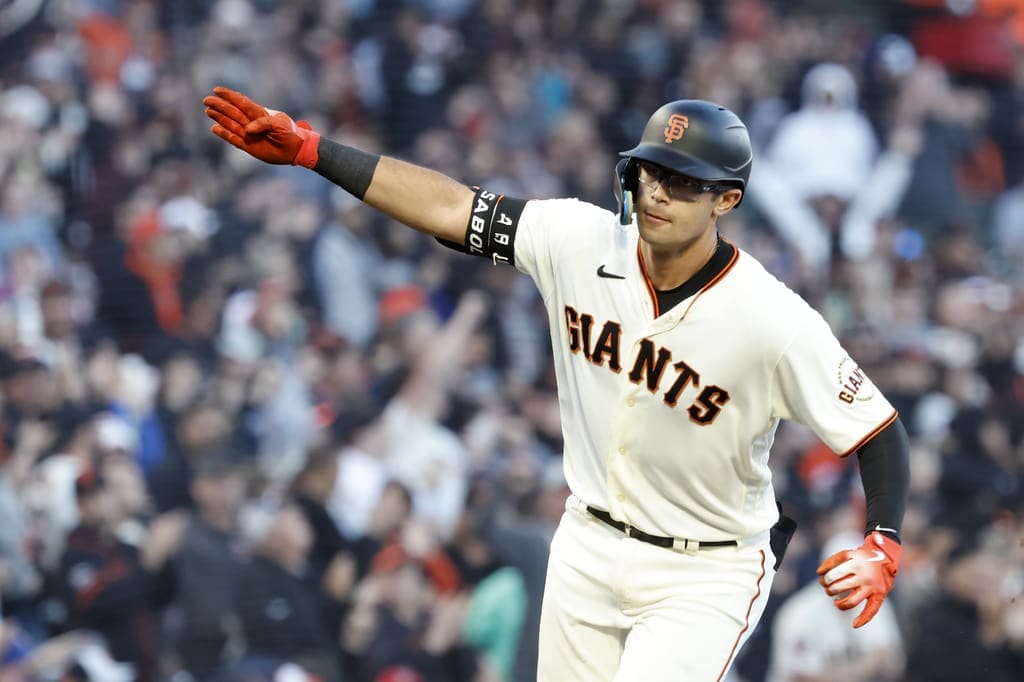 This is the first in a series of stories looking at how players taken from the Pirates in the Rule 5 Draft have fared to begin the 2023 season. 
The Pirates raised eyebrows when they left catcher/outfielder Blake Sabol unprotected ahead of last year's Rule 5 Draft.
With 19 home runs in 123 minor league games in 2022 (25 in Triple-A while largely playing for the Altoona Curve), Sabol's pop drew attention as a sleeper candidate for Pittsburgh's roster in 2023.
Unfortunately, the Pirates had a log jam at catcher with Endy Rodriguez and Henry Davis rising through the system, leaving Sabol as the odd man out. The Reds promptly snapped him up, trading him to the Giants just as fast. 
At 6-foot-4, Sabol possesses a lankier build than the average catcher: think Jacob Stallings, not Yadier Molina.

What's He Up To?
Sabol is an above-average framer (69th percentile, per Baseball Savant) although his frame limits his pop time and blocking ability.
Splitting time fairly evenly between left field and catcher, Sabol hit 10 home runs to date, slashing .251/.313/.438 in 66 games—a 24.5 homer pace over the course of a 162 game season. 
He has excellent power but needs to improve on his 32.4 percent strikeout rate. 
A left-handed batter, Sabol tees off against righties but struggles from the other side of the plate, with three singles and a .291 OPS in 31 plate appearances.
He could probably use time in the minors at some point to work on facing lefties, but the Giants can't option Sabol this year without offering him back to the Pirates. 
All in all, Sabol projects well as a platoon bat or fourth outfielder—something the Pirates could use, given the carousel of companions beside Jack Suwinski and Bryan Reynolds in the outfield.
It's not like he's a future MVP, but given the Pirates' willingness to swap former catchers to the outfield, it's not like Sabol was a lost cause either.