Pirates Preview: Can Oviedo Build Off Recent Momentum?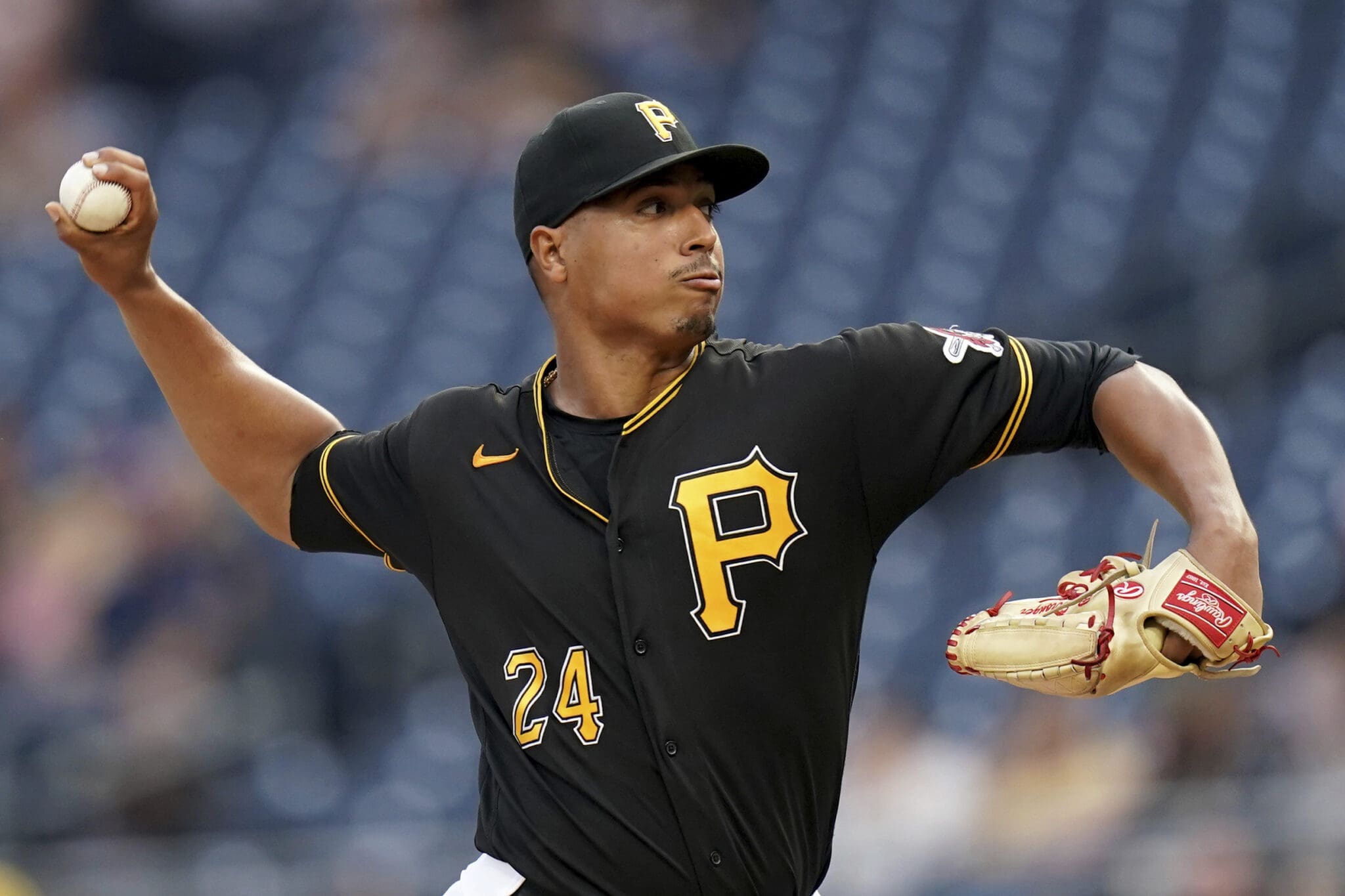 The Pittsburgh Pirates (49-61) fell to the Milwaukee Brewers (60-52) in extra-innings on Saturday night, after star closer, David Bednar blew a save opportunity.
The loss isn't just on Bednar, the Pirates offense couldn't get anything going, and if it wasn't for a Jason Delay two-run double, the Pirates would've been shutout.
Bailey Falter had a decent Pirates debut, going four innings and giving up just one run. The story of the pitching, though, should go to Andre Jackson who pitched three perfect innings and striking out three.
First pitch at American Family Field is scheduled for 2:10 ET. You can watch all of the action on AT&T Sportsnet.
Weather
American Family Field is a dome.
The Pirates will send out RHP Johan Oviedo (5-11, 4.42 ERA)
Oviedo pitched a gem in his last start on Aug. 1 against the Detroit Tigers, and has been on a roll in his last two starts combined. In fact, Oviedo has won two games in a row for the first time in the majors.
In his last two starts, Oviedo pitched 13 innings, while giving up nine hits, two earned runs, five walks, and struck out ten. The good news for Oviedo was the limited hard contact against his four-seam.
On Aug. 1, Oviedo had seven four-seam's put in play (20 total swings) and allowed an average of 89.3 mph of exit velocity against it.
Oviedo has faced the Brewers five times (two starts) and holds a 1-2 record with an ERA of 6.16 in 19 innings pitched.
The Brewers will send out RHP Brandon Woodruff (1-0, 0.79 ERA)
Woodruff now has two games under his belt since coming off of the IL. In those two starts, Woodruff has pitched a combined 11.1 innings, seven hits, one earned run, three walks, and 12 strikeouts.
Woodruff has used a five-pitch mix since coming back. Woodruff uses a four-seam (48.1%), changeup (19.9%), sinker (12.2%), slider (11.6%), curveball (8.3%).
Woodruff has faced the Pirates 15 times (13 starts) and holds a 6-2 record with an ERA of 3.70 in 75.1 innings pitched.
Brewers Hitters vs. Oviedo
Jesse Winker: 2-9 with a double, walk, and strikeout
Victor Caratini: 1-8
Tyler Naquin: 1-6 with a double, walk, and strikeout
Pirates Hitters vs. Burnes
Ke'Bryan Hayes: 4-17 with a walk and two strikeouts
Bryan Reynolds: 2-16 with a double, two walks, and ten strikeouts
Andrew McCutchen: 1-14 one walk, and four strikeouts
Links
Pittsburgh Pirates Add Bailey Falter to Roster; Option Vinny Capra
Perrotto: Ben Cherington's Offseason Plan Successful — in Some Ways (+)
Pittsburgh Pirates Prospect Watch: Contreras Makes Start in Bradenton
Around The Network
Pittsburgh Hockey Now: Counterpoint: Kyle Dubas Picked the Right GM, Here's Why
Steelers Now: Steelers Training Camp Takeaways: Green Goes Off Again, Warren Blasts Backers
Pittsburgh Sports Now: Aliquippa, Pitt Legend Darrelle Revis Officially Enshrined in Pro Football Hall of Fame