Pirates Prospect Watch: Bowen Doubles in Fall Stars Game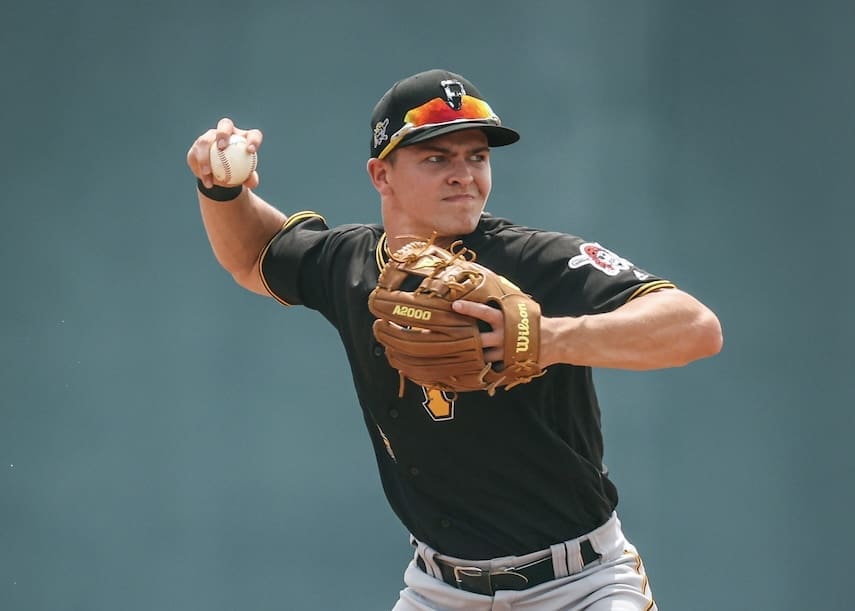 Pittsburgh Pirates prospect Jase Bowen has had himself a busy weekend. Saturday, Bowen was in the Arizona Fall League Home Run Derby, and Sunday, he was in the Fall Stars game.
Home Run Derby
Saturday night, Bowen had a tremendous first round in the Home Run Derby with 11 homers. In the second round he hit three. Eventually he found himself in a four-way tie for the final spot in the finals.
Bowen hit an additional four homers, but was unseated by the eventual winner of the derby, Kala'i Rosario. Bowen finished with 18 total homers if you count the swing off.
Fall Stars Game
Sunday night, the Arizona Fall League had their annual Fall Stars game where Bowen was the lone Pittsburgh Pirates representative. The game worked like any other All Star game with the A.L. vs. the N.L.
Bowen did not start the game, but was eventually inserted later and he had his first at-bat in the seventh inning. On the third pitch of the at-bat, Bowen blasted a double into center field.
In addition, Bowen stole third base later in the inning but was unable to get home. Bowen had one more at-bat in the ninth where he struck out on four pitches.
Bowen finished the night going 1-2 with a double, stolen base, and a strikeout.
So Far in AFL
It's truly been impressive what Bowen has done in 2023. He started in High-A Greensboro, stayed consistent, hit for power, got a late promotion to Double-A, and is continuing his success in the fall league.
The righty currently ranks in the top ten or near it in many important categories in the fall league.
AVG: .304 (tenth)
HR: four (tied for sixth)
RBI: 17 (tied for sixth)
Hits: 28 (fourth)
SLG: .533 (11th)
To maintain this level of play is a feat. We tend to forget that these players have been playing since early February. That's a lot of games, hours, swings, and reps.
In addition, the fall league will have an off day on Monday and will resume action on Tuesday where Salt River faces Mesa.