Pirates Prospect Watch: Liover Peguero Makes Triple-A Debut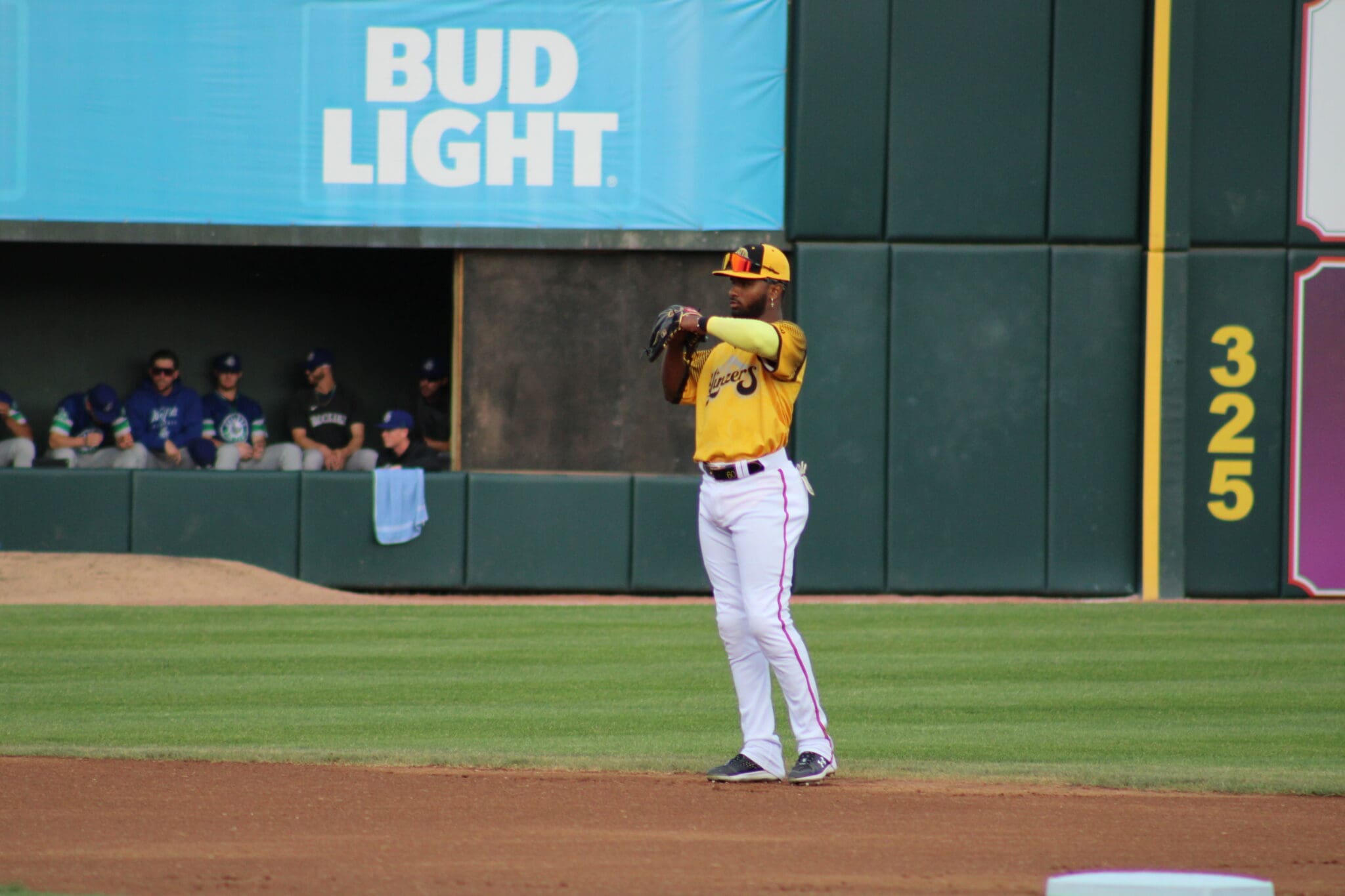 Pittsburgh Pirates prospect Liover Peguero was recently promoted from Double-A Altoona to Triple-A Indianapolis and he made his debut with the Indians on Wednesday night.
In his first-career game at Triple-A, Peguero went hitless in three at-bats but drew a walk, stole a base and scored a run.
Pegeuro is considered the Pirates' seventh-best prospect according to MLB Pipeline and could find himself in Pittsburgh at some point this season.
Here are the other Pirates' prospects of note from Wednesday.
Indianapolis (38-44)
RHP Cody Bolton
Game stats: 2.2 innings, one hit, no runs, one walk, one strikeout
Season stats: 1-3, 3.03 ERA, 10er/29.2ip, 23 hits, nine walks, 28 strikeouts, 20 appearances/one start
OF Canaan Smith-Njigba
Game stats: 1 for 4
Season stats: .259/.347/.506, 13 doubles, one triple, nine home runs, 30 RBIs, eight steals, 44 games
Bolton gave Indianapolis solid work out of the bullpen and Smith-Njigba had one of the three hits for the Indians in their 4-1 loss to the Memphis Redbirds.
Pirates prospect Aaron Shackelford dove in the Indians' lone run on a sacrifice fly.
Altoona (37-39)
1B Mason Martin
Game stats: 3 for 5. two RBIs, one run
Season stats: .217/.368/.470, eight doubles, 14 home runs, 41 RBIs, six steals, 59 games
LHP Nick Dombkowski
Game stats: 5.2 innings, two hits, two runs, one walk, five strikeouts
Season stats: 2-2, 3.66 ERA, 19er/46.2ip, 42 hits, 14 walks, 34 strikeouts, 21 appearances/four starts
Martin had three hits including the walk-off winner while Dombkowski turned in a strong start in Altoona's 7-6 win over the Erie Seawolves.
Pirates prospect Matt Gorski homered and was on base three times while Tsung-Che Cheng went 2 for 4 and stole four bases.
Greensboro (38-37)
RF Will Matthiessen
Game stats: 4 for 5, one home run, one double, five RBIs, four runs
Season stats: .236/.339/.407, eight doubles, one triple, eight home runs, 35 RBIs, one steal, 56 games
LF Jase Bowen
Game stats: 2 for 4, one home run, five RBIs, two runs, one walk, one sac fly
Season stats: .261/.337/.498, nine doubles, two triples, 16 home runs, 60 RBIs, 12 steals, 65 games
Matthiessen and Bowen each had huge games for Greensboro but they dropped a 16-14 slugfest to the Aberdeen IronBirds.
Pirates prospects Francisco Acuna, Tres Gonzalez and Ernny Ordonez all had multi-hit games.
Bradenton (42-34)
RF Rodolfo Nolasco
Game stats: 2 for 4, two home runs, three RBIs, two runs, one walk, one steal
Season stats: .233/.368/.466, 14 doubles, 10 home runs, 39 RBIs, eight steals, 54 games
SS Yordany De Los Santos
Game stats: 2 for 5, one run
Season stats: .222/.300/.222, two games
Nolasco homered twice and De Los Santos got his first two hits with Bradenton in their 8-5 win over the Daytona Tortugas.
Pirates prospects Nick Cimillo and Jesus Castillo each had two hits.