Pirates Emphasize Mental Skills Coaching Among Their Players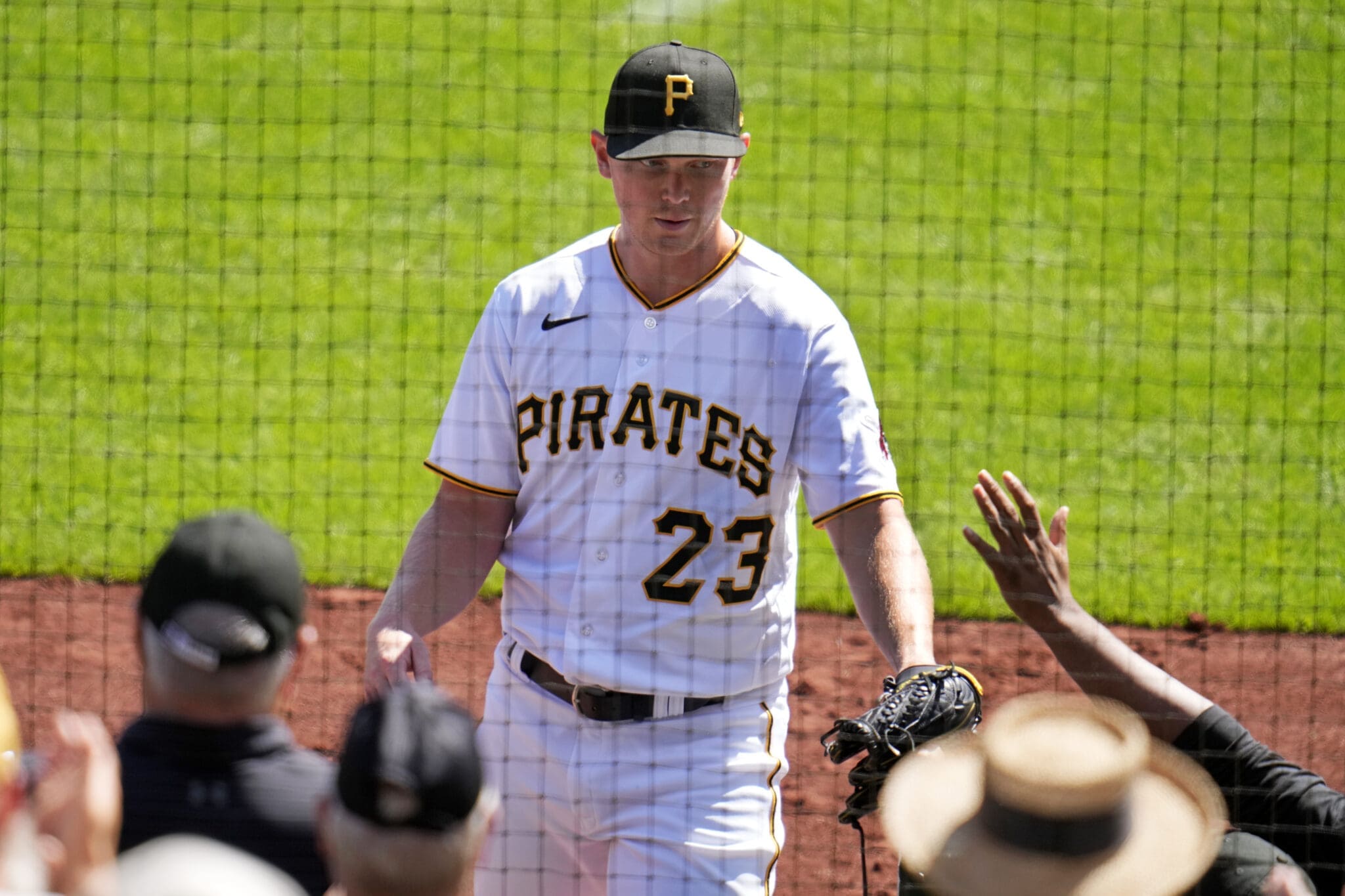 While I talked with members of the Greensboro Grasshoppers about their respective seasons in August, the topic of mental skills came up repeatedly: it sounds like a resource the Pirates emphasize for their younger players. 
With the added focus placed on mental health and mindfulness these days, Grasshoppers manager Robby Hammock said he's seen mental skills coaching take off in baseball in recent years, and that the Pirates stand out amongst Major League Baseball because of their approach.
"It's prevalent in our game these days. Started some years ago, and certain teams picked up on it quicker," Hammock said. "The Pirates are definitely one of the organizations that's very deep in the mental skills."
Hammock praised the accessibility of the Pirates' mental skills coaches. He also said the organization teaches coaches and managers how to lead best with these concepts in mind.
"Those guys are always available, they're always reaching out," Hammock said. "There's development for coaches in that area as well. There's classes you can take, courses that we go through on the holistic coaching side… we try and be an extension of them, and I think it's working out pretty well."
Focus on What You Can Fix
Pirates' shortstop prospect Jack Brannigan said mental skills coaching helps him avoid worrying about things outside of his control, like promotion to the next level of the system. If he can't change something, there's no point in fixating on it.
"There's a lot of great guys on this team and I think the hardest thing to do in baseball is being present," Brannigan said. "When you get promoted, you get promoted, you can't really control that, so there's not really any point in me kind of wasting mental space on it and worrying about it."
Brannigan said he began tapping into mental skills coaching during his final season at Notre Dame. With the Pirates, it's become a continued point of emphasis.
"We had a meeting back when I was in Bradenton. Our mental skills guy down there, Mike Gonzalez, we were in the classroom and he wrote on the board 'perspective,' and he underlined it," Brannigan said. "I think that just having the perspective of 'how lucky am I to be able to play professional baseball, let alone get promoted once this year?'" 
Despite the on-boarding meeting he described in Bradenton, Brannigan said the Pirates' organization takes a hands-off approach to mental skills coaching. Those resources are available for players who want to use them, but they don't want to make it a requirement.
"'You can take a horse to water but you can't force them to drink.' I think that they've kind of led us to reach that point but haven't forced it down our throats," Brannigan said. "It's such a new thing and the mind is such a complicated thing, that no one really fully understands yet." 
Not Just Minor Leaguers
Pirates' ace Mitch Keller said he used the team's mental skills coaching resources last year in order to find a better routine during the season.
"It's been a focus: trying to put us in better positions to be our best," Keller said. "Feeling confident and free and being able to just go out there and play."
Pirates' right-handed pitching prospect J.P Massey said mental skills coaching helps him feel grounded as he works toward the big leagues.
"For me, obviously, I think every single guy here wants to be in Pittsburgh today, helping that organization win, but that's not what's most important for me right now," Massey said. "I'm just trying to enjoy my moments here, just go out there each and every day trying to get better, trying to put myself in the best position to have success, God willing I get my opportunity to play in Pittsburgh."
Massey spoke of staying where his feet are, a phrase many of the Pirates' prospects I talked to about mental skills coaching used.
"Mentally just trying to slow myself down, make sure I stay within the game, stay where my feet are, not start rushing ahead and thinking about what's next," Massey said. "I think in the social media era you start getting so caught up as to what's going on around you, whether that's other people and their lives or whether that's what other people are saying about you."
Social Media and Sports Betting
Keller spoke to the negative impact of social media too, especially because of things like sports betting where fans will get mad at players if a wager they place fails. 
"It's getting harder for players to kinda separate from the fans, whether it's disappointment or whatever it may be," Keller said. "With betting too, it's a big thing where people get angry with the player."
99 Percent Mental
Pirates' Double-A prospect Jase Bowen said mental skills coaching helps him maintain his confidence, which he thinks is a critical tool for any baseball player.
"I see this game as 99 percent mental. If I go up there and I'm not confident in what I can do, I'm pretty much guaranteed to get out," Bowen said. "So, it's just staying present in the moment and not worrying about getting called up, doing this, doing that: that's where you get in a little bit of a funk. Just going out there, competing with what I have that day and having fun with it."
Bowen described how his use of mental skills coaching plays out, mentioning Pirates' mental performance coordinator Tyson Holt as an excellent resource.
"I have a really good relationship with our mental [performance coordinator] Tyson Holt…I just kinda talk everything out, release a little bit of a burden off my shoulders," Bowen said. "It helps me just to stay back in the present moment, not worried about what this person says about me or whether I should be here. Just trying to stay grounded and humble."