Veteran Insight: Andrew McCutchen on the Post-Deadline World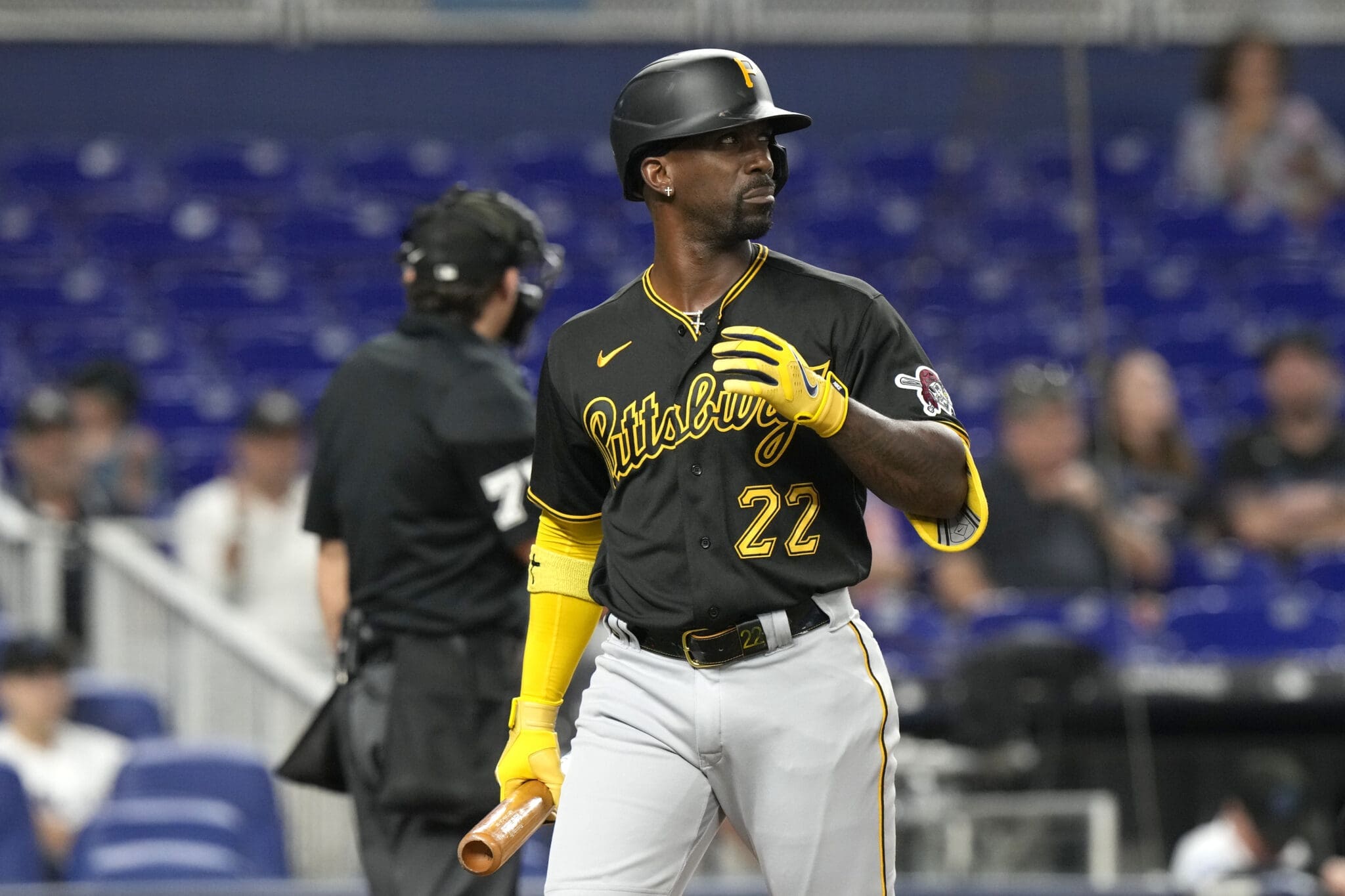 Andrew McCutchen has played on a full spectrum of teams during his fifteen years in the big leagues. Some teams you could write off before the season started. Other teams fell flat despite high expectations. Still more teams stayed in the thick of an all-time playoff hunt. He's seen it all.
Following the trade deadline, he's the only veteran left, one of just two players in their thirties, the oldest on the roster by nearly six years. 
In a year when the Pirates brought him home to serve as a veteran presence, McCutchen said he accepts the challenge of stepping up to do just that, holding his younger teammates accountable as they find their feet in the Major Leagues. 
The Pirates sold off veteran assets like Carlos Santana and Rich Hill at the deadline. Given that fact, it could be tempting for younger players to mail it in, looking at the season as lost. McCutchen said he's not going to let that happen.
"[I'm] doing [my] best to keep them in a place…where, you know, mentally, they're coming to the field every day, not just going through the motions and just being happy to be here," McCutchen said. "It's a matter of playing with purpose and keeping, holding them accountable when they're out there…staying on top of them, and reminding them that we're not just here because we're here, we're here for a purpose. We're still here to win regardless. Just have that mindset every day."
Changing Dynamic
Even as a veteran presence, McCutchen hasn't always been a vocal leader. As the last man standing, he said he knows that may have to change. 
"I may have to be a little more vocal. I used to not necessarily feel the need to always have to say something or speak up," McCutchen said. "Now, understanding where I am, here, right now, with the group of guys that we have, there may be times where I have to speak up a little more, say something…I realize that, it's kind of the thought process that I have, you know, just trying to be that for the club… Of the veterans that we did sign here, I'm the only one here now. Just trying to hold my part…do it when I feel it's the right time to do."
Almost There?
In addition to holding his younger teammates accountable, Andrew McCutchen can also keep them grounded, dishing out the perspective he's gained in the nearly two decades since the Pirates drafted him. 
While they all go down in the loss column the same, McCutchen said that not all defeats are created equal. The fire he's seen the Young Bucs carry this season, even when they lose, gives lessons for growth. Pirates fans and foes alike may chalk 2023 up as another lost season, another sorry chapter in nearly three decades of nothing else. McCutchen said he sees the Pirates as close to winning.
He cited Wednesday's 6-3 loss to the Detroit Tigers, where the Pirates sent the winning run to the plate in the ninth inning but came home empty-handed on a called strike three as one example.
"Most games, we have an opportunity…Most of the times we lose, we've had a chance. We put ourselves in a position to… get the big hit, or continue the inning, score a run. Whatever that it is, we were there. We're right in it," McCutchen said. "Little things like that. So you've gotta hold your head up high in games knowing, "okay we lost, but we were in it. We were right there. Right there. One pitch could change that thing around…small things like that… I have to remind guys they've gotta look at it like that."
Every Game Counts
Andrew McCutchen reiterated the need for every player, young and old, to treat every game with the utmost importance, even as the season enters its final stretch. A lapse of concentration could mean the death knell of a professional career.
"They hold the cards for making it either a tough decision for the front office to have them here next year to start the season, or vice versa. It's up to them: it's up to how they play the game these last couple months," McCutchen said. "It's up to me, how I play, if I'm gonna be here next year and have a chance to continue to keep playing…we all have a responsibility. We've just gotta go out there and do our best, do our best job so when the season's over we can say 'you know what, I did everything I could.'"