Perrotto: Could Andrew McCutchen's Reunion with Pirates Be Last Chapter?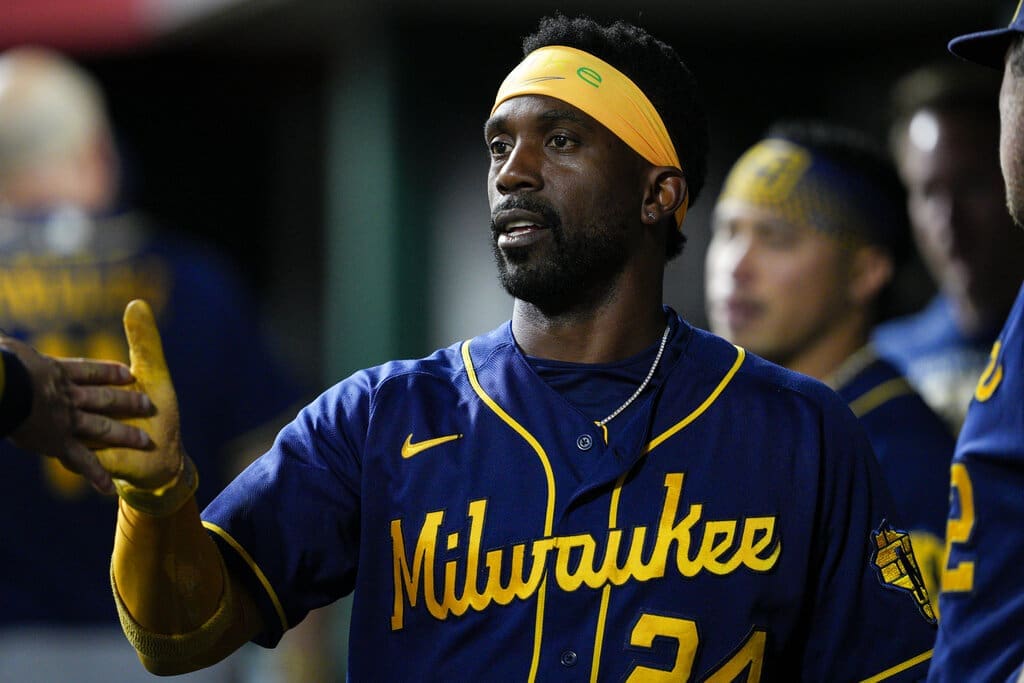 Bob Nutting often talked about how he wanted Andrew McCutchen to be a lifelong member of the Pittsburgh Pirates.
Of course, that didn't happen.
The Pirates signed McCutchen to a six-year, $51-million contract in 2013. However, the Pirates shipped him out after just five years, trading him to the San Francisco Giants prior to the 2018 season.
With McCutchen a year away from free agency, the Pirates decided to trade him instead of offering another long-term deal. Nutting didn't have to sign off on the trade—but did, contradicting all that lifelong Pirate talk that turned out to be BS.
It was a move that angered many fans, but the trade did get the Pirates Bryan Reynolds, who is their best player—at least for now. He has asked to be traded after he and the Pirates could not come to an agreement on a long-term contract extension.
Such is the circle of life in Buccoland. Over and over and over and over, Pirates players develop into good big leaguers – in turn, becoming expensive – and are eventually sent away.
It happened to McCutchen and countless other players over the past four decades.
The last Pirates' star player who left the organization on his own terms was Willie Stargell. And he retired following the 1982 season.
That was 41 years ago. Forty-one.
Now comes news that McCutchen is returning to the Pirates.
The 36-year-old outfielder has agreed to a one-year, $5-million contract as a free agent. Completion of the deal is dependent on him passing a physical examination.
From a public relations standpoint, this is a great move for the Pirates. McCutchen was one of the best players in recent franchise history and certainly one of the most beloved by the fans.
He was the face of the franchise as the Pirates ended its agonizing and embarrassing streak of 20 consecutive losing seasons by earning berths in three straight National League wild card games from 2013-15.
DRAFT KINGS SIGNUP BONUS
$50 FREE BET!


Get a $50 bet free when you sign up with DraftKings.
GET NOW
McCutchen was the NL MVP in 2013 and made appearances in five consecutive All-Star Games from 2011-15. He also won four Silver Slugger awards and a Gold Glove.
Pirates fans have nothing but good memories of McCutchen, who has continued to live in Pittsburgh since being traded. The 2015 Roberto Clemente Award winner, McCutchen has continued to do plenty of charitable work throughout the region and always says he considers himself a Pittsburgher despite growing up in Fort Meade, Fla.
Now McCutchen returns to a franchise that is again in a massive rebuild – just like when he made his major league debut in 2009. The Pirates have finished last in the NL Central for four straight seasons and have a dismal 142-242 record through the first three years of the Ben Cherington/Derek Shelton regime.
McCutchen can certainly provide leadership and guidance to a young team, much in the same way as fellow free-agent signees Carlos Santana and Rich Hill. He adds another needed dose of professionalism to the clubhouse.
However, it may be asking a bit much to think McCutchen can lift the Pirates back to glory.
McCutchen is no longer a star player. In fact, his last truly good season came back in 2017 in his final year with the Pirates.
McCutchen still provides some value, though, and hit .237/.316/.384 with 17 home runs and eight stolen bases in 134 games last season for the Milwaukee Brewers. He also had four defensive runs saved despite making just 49 of his 131 starts in the outfield with the other 82 as the designated hitter.
One can't help but wonder if McCutchen's signing with the Pirates signals 2023 being his final season. I talked with him in August when the Brewers made their final trip of the season to Pittsburgh, and he broadly hinted that retirement was in his near future, saying he did not want to play until he was 40.
In a perfect world, Andrew McCutchen would lead the Pittsburgh Pirates to their first World Series title since 1979, then walk away a hero.
However, the baseball world is rarely perfect. So maybe a more realistic storyline would be McCutchen helping the franchise regain some semblance of respectability and then riding off into the sunset.
That would not mean McCutchen was a lifelong Pirate, but it would make for a nice ending.