Subtle Leader, Sneaky Bat: Derek Shelton on Andrew McCutchen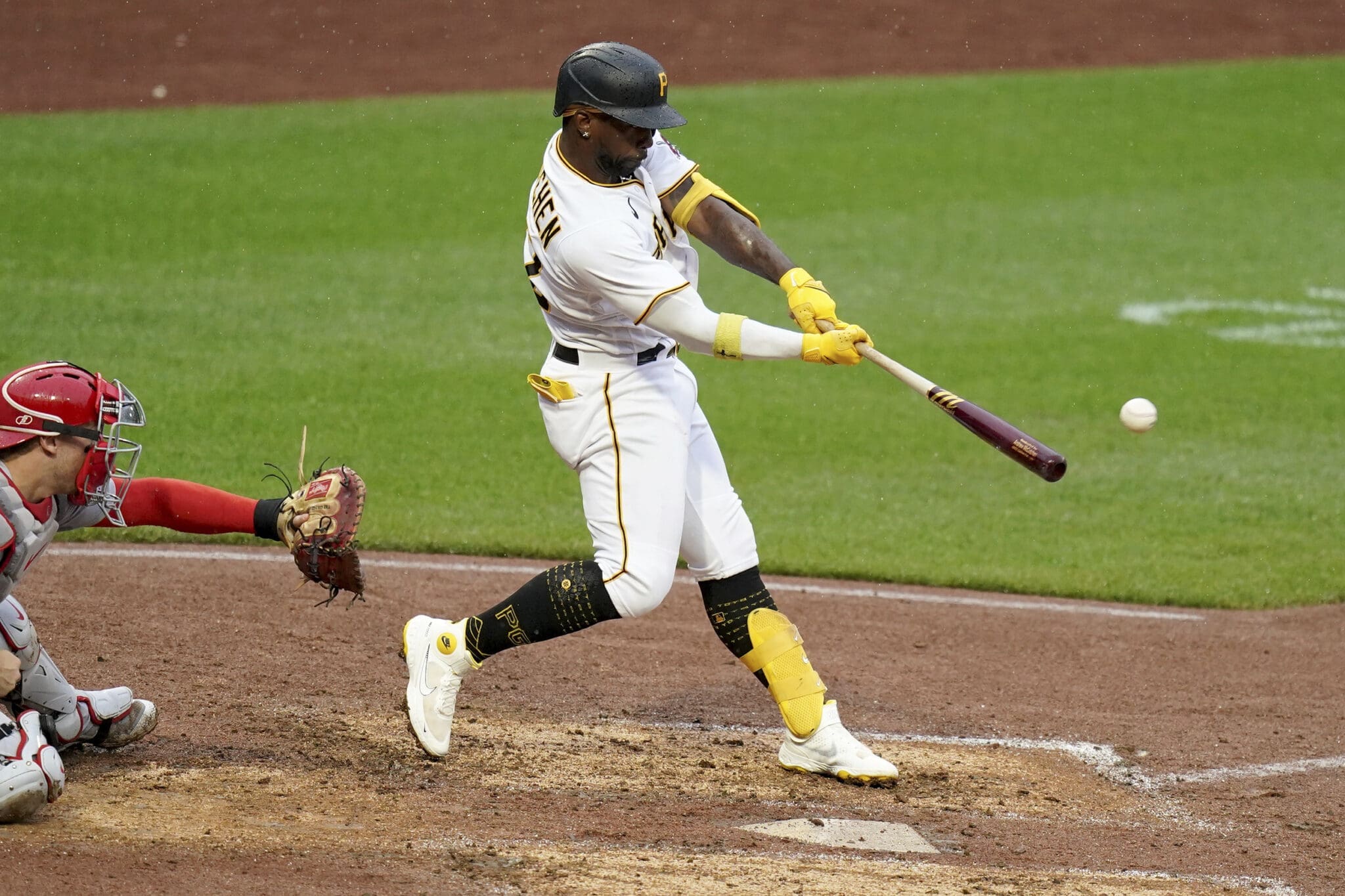 PITTSBURGH — While he's the oldest player in the Pirates' clubhouse by more than half a decade, a player the likes of which hasn't spent the majority of their career in Pittsburgh since Willie Stargell and an established veteran presence, Andrew McCutchen said earlier this month that he hasn't always been a vocal leader for the Pirates.
He chooses to lead discreetly rather than by taking a loud stance.
Even after spending five years away from the Pirates, the 36-year-old's impact for the franchise is obvious to anyone familiar with the team. He's the man who led them back to the postseason for the first time in two decades, who's forged a career replete with All-Star appearances, Silver Slugger Awards, a Gold Glove, an MVP.
While McCutchen downplayed the role he takes on in the clubhouse, Pirates' manager Derek Shelton took time to praise his presence as the aging star closes in on a number of career milestones—300 home runs, 2,000 games played.
Exceeding Expectations
Shelton described how Andrew McCutchen exceeded his expectations during his first year back in Pittsburgh.
"I would say in the clubhouse [he met expectations] 100% and probably even better," Shelton said. "You hear about guys, but until they're in your clubhouse, you don't know. But, yeah, he's everything as advertised."
Shelton went on to explain McCutchen's unique leadership style.
Subtle Leader
"I think he picks his spots when he needs to. When you have 12 rookies or whatever we do and the other guys in there have less than two years of service time, I think he has a good understanding, because of…everything he's been through. You don't play 14, 15 years and be such a good player unless you have the ability to adapt and adjust," Shelton said. "One of the most impressive things is the times he needs to take young guys and have a conversation with them, he does it. Regardless if I know about it, or Donny [bench coach Don Kelly] knows about it, or anybody knows about it. He just kind of handles situations."
Sneaky Bat
Even if Andrew McCutchen doesn't have the bat he once did—between 2012 and 2015 he posted a year-by-year OPS+ of 162, 157, 166 and 144, compared to 109 this season—Shelton spoke to the veteran's continued presence at the plate.
"He is elite at controlling the zone. The hitting coach in me, until you're around a guy like that, and the way he controls at-bats, you don't understand it," Shelton said. "Last year he used to frustrate the crap out of me when he was in Milwaukee by the way he controlled at-bats, but you see 25, 30. Watching him over the course of 500, man, this guy's elite in how he controls the zone."