Roansy Contreras: A Look at What Ails the Young Pitcher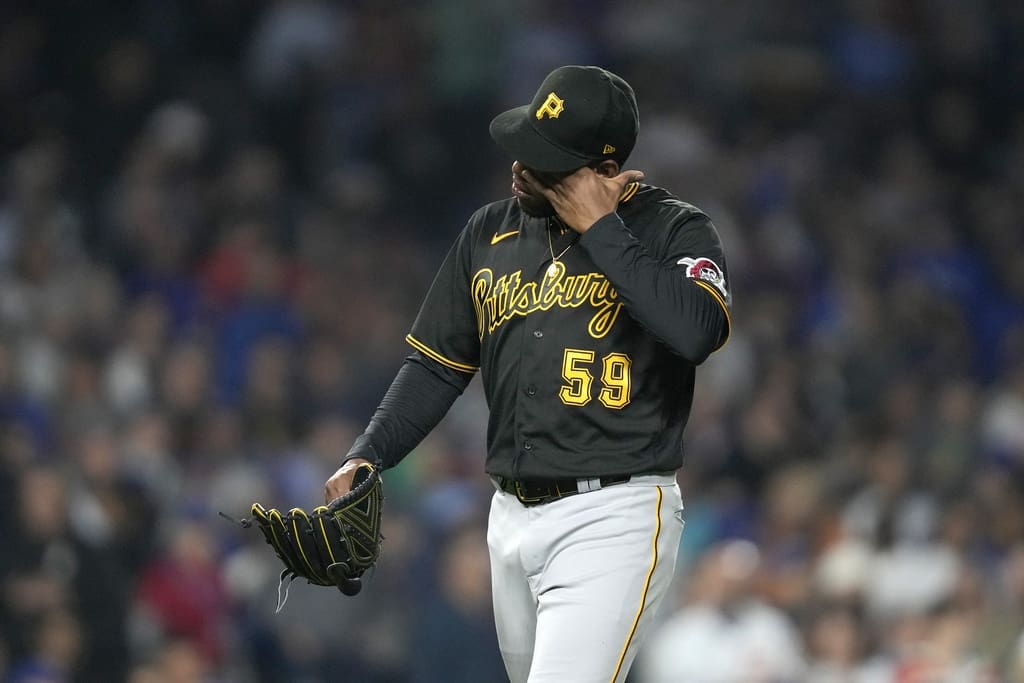 After the Pirates demoted him to a relief role in June, right-hander Roansy Contreras saw his nightmare season continue to open July. The young arm surrendered seven runs in 3.1 innings, promptly receiving a demotion to Triple-A and then the Florida Complex League. 
His cratering slump shocked many, who saw him as a potential top-end arm after a strong rookie season. 
The numbers, however, say his slump comes as no surprise.
A Look at the Numbers
Contreras' underlying numbers (for what they're worth) have never been that great. Baseball Savant logged his average exit velocity (12th percentile), hard hit percentage (4th percentile) and barrel percentage (4th percentile) as among the worst in the league in 2022. 
Those numbers actually jumped this season, (19th, 17th and 40th percentiles, respectively), but still aren't good. To make matters worse, he's walking batters at a higher clip (4.2 BB/9 compared to 3.7 BB/9 in 2022). He's also allowed more hits and home runs, coupled with less strikeouts. With less velocity and spin on his fastball, batters shelled Contreras on the pitch to a .598 slugging percentage. 
Contreras' FIP sat at a mediocre 4.38 in 2022, more than half a run higher than his ERA. Regression wasn't out of the blue.
What Happens Next?
For Roansy Contreras (and Pirates fans), the good news is that he's still young. At just 23 years old, he has plenty of time to work things out, and the Florida Coast League facility is the best place the Pirates have to help him do so, using mechanical tinkering and biometric data to help cure whatever ails him.
It also lets him figure things out without the added pressure of costing his team on the field as he reworks his craft, like the Blue Jays did with Alek Manoah earlier this year. 
The Pirates have expressed concerns about Contreras tipping his pitches in the past. A mechanics crash course could help him get his spin back (and deceive batters in doing so). In a lost season, the Pirates have time on their side. There's no rush to get him back in the lineup like Toronto had with Manoah, although kicking the can down the road until next season for the third straight decade gets old fast.