Potential Pirates Trade Targets: Some Help in Center Field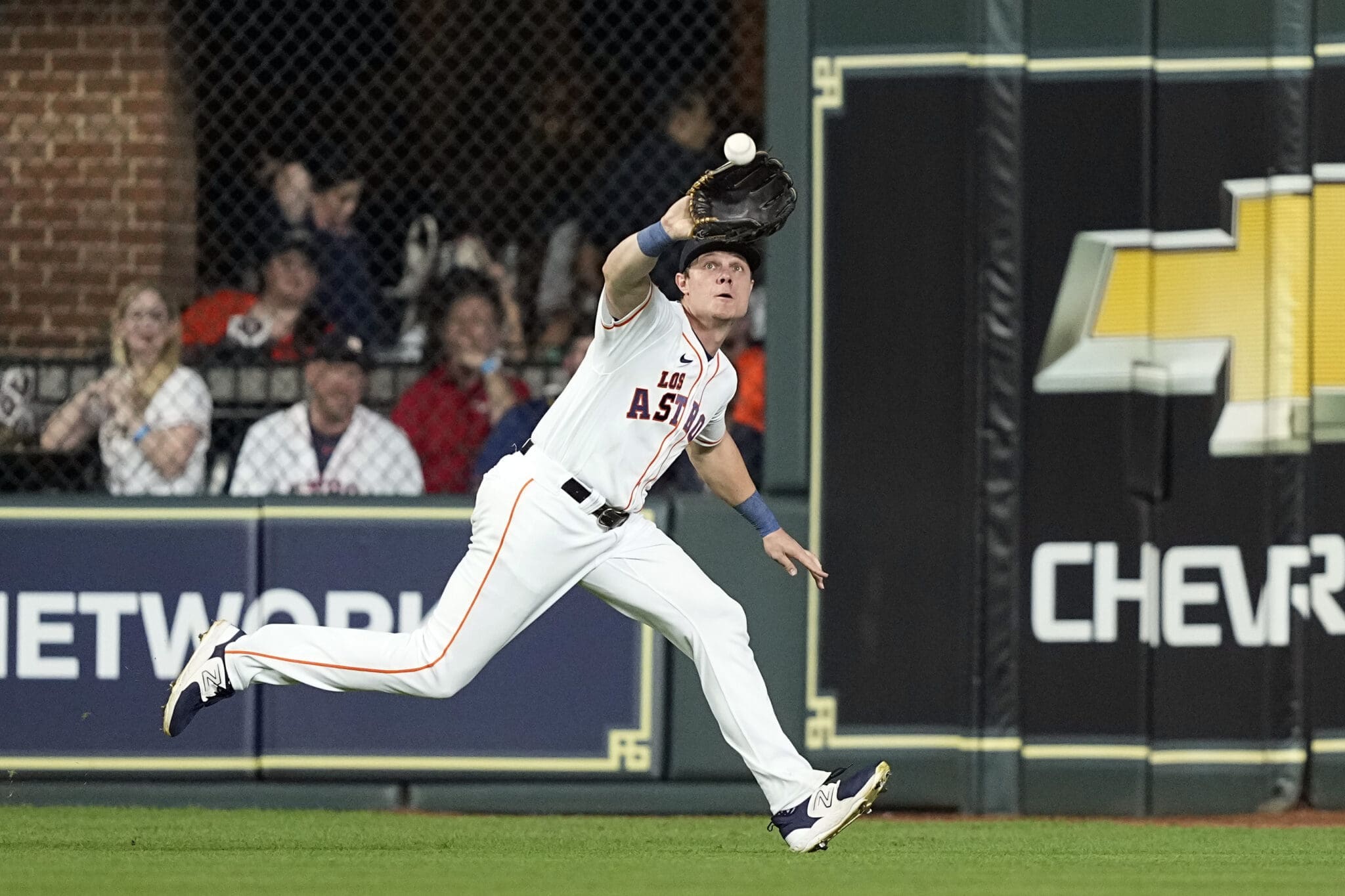 This is one in a series of examining potential trade targets for the Pittsburgh Pirates in the 2023-24 offseason.
Though it may not be their most obvious need this winter, the Pittsburgh Pirates should be exploring the possibility of adding a true center fielder. Preferably, one who could platoon with Jack Suwinski.
There are a couple players who could be had through trades, and Jake Meyers of the Houston Astros is someone who makes a lot of sense for the Pirates. According to baseball insider Jon Morosi, the Astros have already had trade discussions surrounding Meyers.
The 27-year-old Meyers made his big league debut with the Astros in 2021 and played in a career-high 112 games this past season.
For starters, Meyers is a strong defender in the outfield. In 195 career games as a center fielder, Meyers has accumulated 13 defensive runs saved. Last year, he was plus-five in the category. Additionally, he registered nine outs above average and posted a healthy 4.3 UZR. Meyers also has brief big league experience manning both corner outfield spots.
Defensive help in the outfield is quietly an area that the Pirates need to address this winter. In 2023, Pirates' outfielders combined for minus-24 defensive runs saved, which ranked 28th in baseball.
At the plate, Meyers has posted an unspectacular .235/.296/.379 batting line in 213 career games, but that doesn't necessarily tell the whole story. Against left-handed pitching, those numbers improve to a much more respectable .270/.316/.444 line through 190 plate appearances.
The Pirates could form a formidable platoon in center field with Meyers and Suwinski, with the former getting starts against left-handed pitching. Last season, Suwinski compiled an .856 OPS against right-handed pitchers and a .609 OPS against lefties. 24 of his 26 home runs came off of righties.
While Suwinski spent the bulk of his time in center field last season and will likely see time again their in 2024, he's better suited for a corner outfield spot. In Meyers, the Pirates would have a capable defender as a late-inning replacement in center field on days when he doesn't start.
Meyers is not even arbitration-eligible until after next season, so he would be an inexpensive upgrade for general manager Ben Cherington. The Pirates would have contractual control over Meyers through the end of the 2027 season.
By saving money on a solution like Meyers, the Pirates can allocate their resources to more pressing areas of need. Starting pitching and first base are at the top of the wish list for the Pirates this offseason.