Pirates Sign First-Round Draft Pick Termarr Johnson To Over-Slot Deal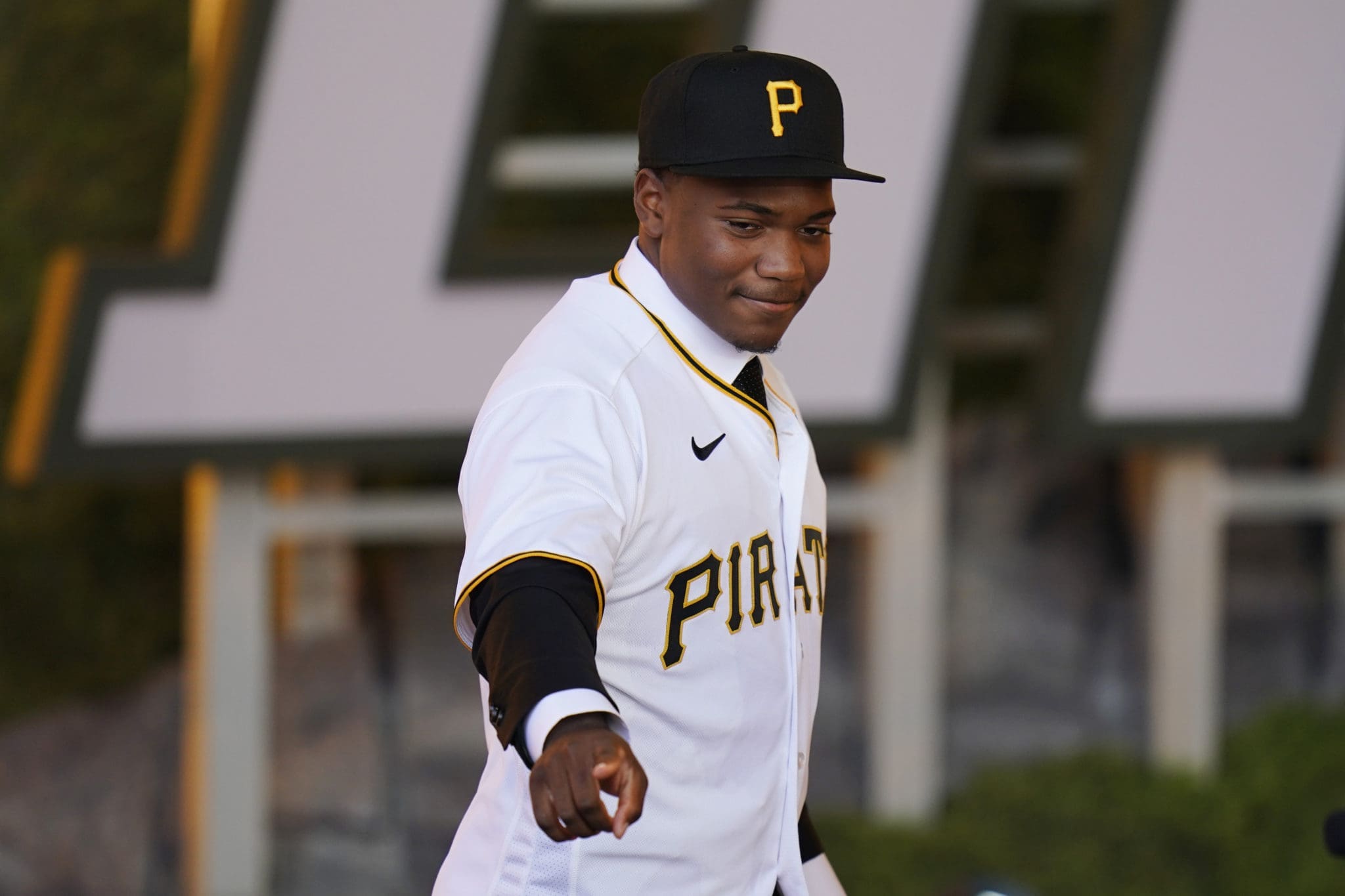 It's official. The Pittsburgh Pirates announced that they have signed their 2022 first-round draft pick Termarr Johnson. Jon Heyman of the New York Post has reported that the agreement is for $7,219,000, a bit over the $7,005,800 slot value.
Several reporters saw Johnson Thursday night in the Pirates tunnels, and it was expected that he would indeed sign with the Pittsburgh Pirates sometime on Friday after his physical.
Johnson, an 18-year-old shortstop from Georgia, was selected by the Pirates with the fourth pick of the draft earlier this month. During his senior season, Johnson hit .561 with nine doubles, six home runs, 19 RBIs, and 14 steals.
According to MLB Pipeline, Johnson was considered the top hitter available in this year's draft class. He is arguably the top prep hitter to be drafted in decades. The left-handed hitting Johnson comes with strong power potential in addition to his pure hitting ability.
MLB Pipeline had Johnson rated as the fourth-best prospect available this season. Johnson had been committed to play college baseball at Arizona State University.
The Pittsburgh Pirates said that Johnson will begin his pro career in the Florida Complex League. With the signing, the Pirates have officially signed 18 of their 21 draft picks from the class. Pirates general manager Ben Cherington also mentioned that Johnson would probably be the last pick they negotiate with.
The Pirates will introduce Johnson at a press conference at 6 p.m. at PNC Park. Johnson will also take batting practice on the field prior to that. How quickly will Johnson rise through the ranks in the Pittsburgh Pirates' system? Give us your thoughts on Johnson and where you see him at the start of the 2023 minor league season.