Pirates Prospect Watch: Indianapolis Makes Another Crazy Comeback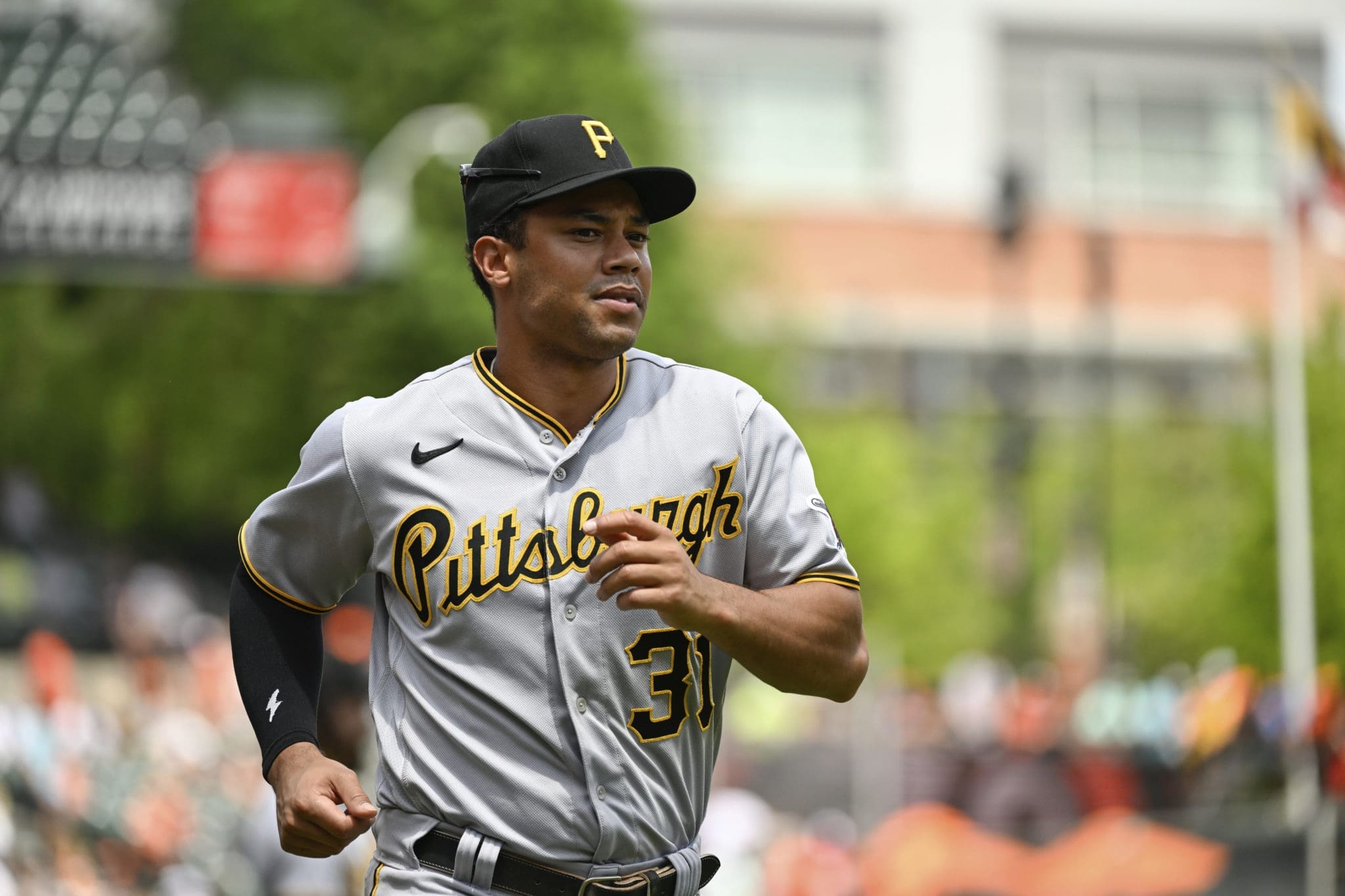 The Pittsburgh Pirates may have fallen Saturday evening, but that didn't stop their prospects from showing up in the minor leagues.
Indianapolis came back yet again from a big deficit, to beat Louisville, and some notable Pirates prospects helped the Indians to their huge victory.
You also had a great showing by Anthony Solometo in Double-A, along with some others throughout the system who proved their mettle.
Let's take a look at some of the top minor-league performers for the Pittsburgh Pirates.
Indianapolis (36-42)
OF Cal Mitchell
Game stats: 2-3 with a homer, double, and four RBIs
Season stats: 
OF Cannan Smith-Njigba
Game Stats: 2-5 with a double and three RBIs
Season Stats: .248/.343/.510 with an OPS of .853 in 153 at-bats
At one point, Indy was down 8-2. Thanks to a huge rally in the sixth inning thanks to a seventh-inning rally where Smith-Njigba hit a three-RBI double, and Mitchell hit a two-RBI double, the Indians pulled within one.
An RBI single by Miguel Andujar knotted it up in the eighth inning, but the Indians went on an absolute tear in the top of the ninth.
The Indians scored six more runs in the ninth to give them an insurmountable 14-8 lead, and that's the way it would stay.
As a side note, Quinn Priester threw five innings but gave up four earned runs and looked shaky after giving up three walks and not commanding the zone very well.
Altoona (35-37)
LHP Anthony Solometo
Game stats: Five innings pitched, one hit, no earned runs, one walk, and five strikeouts
Season stats: 14 games, 2-4 record, 2.23 ERA, 68.2 innings pitched, 81 strikeouts, and 27 walks
LF Matt Gorski
Game stats: 2-4 with a homer and RBI
Season stats: .254/.307/.433 with an OPS of .740 in 240 at-bats
Altoona got great starting pitching in their victory over Harrisburg on Saturday night and was aided by a homer from Gorski and Mason Martin in the fourth inning.
Altoona improved to 35-37 on the year after their 4-2 victory.
Greensboro (37-35)
SS Mike Jarvis
Game stats: 2-5 with a double, no walks, and one strikeout
Season stats: .249/.332/.508 with an OPS of .840 in 193 at-bats
3B Brenden Dixon
Game stats: 2-3 with a homer, double, RBI, walk, and strikeout
Season stats: .235/.348/.470 with an OPS of .818 in 115 at-bats
The Grasshoppers fell in extra-innings on Saturday night to Hickory, but there were some encouraging performances from Jarvis and Dixon.
Right-hander Thomas Harrington tossed five innings for the Grasshoppers and gave up three earned runs, but struck out seven. The Grasshoppers fell 5-4 after ten innings of play.
Bradenton (39-33)
RHP Derek Diamond
Game stats: six innings pitched, three hits, no earned runs, one walk, four strikeouts
Season stats: 13 games, 6-3 record, 3.94 ERA, 61.2 innings pitched, 53 strikeouts, and 12 walks
RHP Ryan Harbin
Game stats: two innings pitched, no hits, no earned runs, no walks, and five strikeouts
Season stats: 20 games, 1-2 record, 0.85 ERA, 31.2 innings pitched, 43 strikeouts, and 14 walks
RHP Derek Diamond threw a gem for Bradenton, as the Marauders beat Clearwater 6-3. Ryan Harbin came in after Diamond's six innings of scoreless ball and proceeded to pitch a perfect two innings while striking out five.
Shalin Polanco also cashed in on some opportunities hitting an RBI double and an RBI single. Polanco went 2-3 on the evening and improved his batting average to .250.