Pirates Prospect Watch: Jared Jones Added to Top 100 Prospects List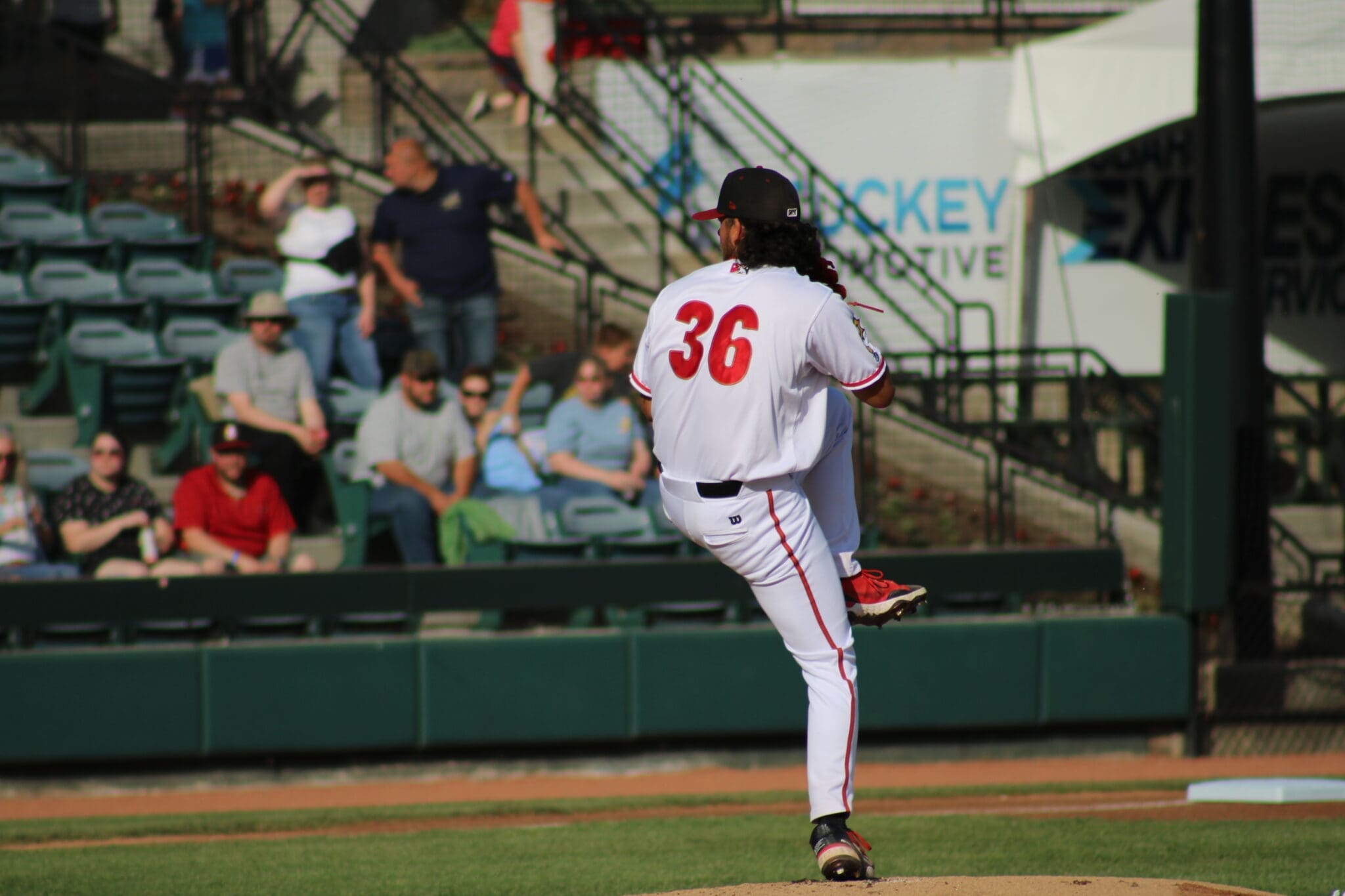 Though he didn't pitch on Thursday, Pittsburgh Pirates prospect Jared Jones made some news as he was named to MLB Pipeline's Top 100 prospects list.
Jones replaced fellow Pirate Henry Davis, who graduated from the list after exceeding his prospect status.
Jones, a second-round pick in 2020, is 3-5 with a 3.32 ERA this season between Double-A Altoona and Triple-A Indianapolis. The soon-to-be 22-year-old is considered the Pirates' fifth-best prospect overall.
As for the Pirates' prospects and minor leaguers who saw game action on Thursday, here is who all stood out.
Indianapolis (50-54)
OF Miguel Andújar
Game stats: 3 for 6, one home run, one RBI, two runs
Season stats: .365/.422/.590, 25 doubles, two triples, 15 home runs, 77 RBIs, four steals, 80 games
3B Domingo Leyba
Game stats: 2 for 3, one home run, one RBI, two runs, two walks
Season stats: .435/.567/.783, two doubles, two home runs, three RBIs, seven games
Andújar continued to put up video-game like numbers with Indy and Leyba also homered for the Indians in their 7-4 win over the Gwinnett Stripers.
Pirates prospect Mason Martin drove in a pair of runs with a triple and collected two hits.
Altoona (46-49)
RHP Sean Sullivan
Game stats: 5.0 innings, three hits, no runs, two walks, two strikeouts
Season stats: 3-4, 4.26 ERA, 35er/74.0ip, 72 hits, 26 walks, 62 strikeouts, 17 appearances/16 starts
2B Jackson Glenn
Game stats: 2 for 4, one home run, three RBIs, two runs, one walk
Season stats: .238/.299/.413, five doubles, three home runs, 13 RBIs, two steals, 20 games
Sullivan threw five shutout innings and Glenn had a big night at the plate in Altoona's 6-0 shutout win over the Richmond Flying Squirrels.
Lolo Sanchez homered as part of a two-hit game and Pirates prosect Tsung-Che Cheng finished 2 for 4. Cheng now has an 11-game hitting streak.
Greensboro (51-45)
RHP Po-Yu Chen
Game stats: 5.0 innings, one hit, one run, no walks, seven strikeouts
Season stats: 5-6, 4.00 ERA, 44er/99.0ip, 94 hits, 34 walks, 97 strikeouts, 19 appearances/18 starts
LF Sammy Siani
Game stats: 3 for 3, two doubles, two RBIs, two runs, one walk
Season stats: .233/.339/.369, 11 doubles, one triple, seven home runs, 36 RBIs, 74 games
Chen was outstanding and Siani reached in all four of his plate appearances in Greensboro's 6-3 win over the Ashville Tourists.
Pirates prospect Malcom Nuñez went 2 for 3 with three RBIs as he continues is rehab assignment. Josiah Sightler, who was added to the Pirates' top 30 prospects list, went 2 for 4.
Bradenton (57-41)
DH Lonnie White Jr.
Game stats: 2 for 4, one home run, one double, two RBIs, one run
Season stats: .265/.407/.515, three doubles, one triple, four home runs, 14 RBIs, four steals, 19 games
1B Juan Jerez
Game stats: 2 for 4, two doubles, one RBI
Season stats: .208/.240/.292, two doubles, three RBIs, one steal, seven games
White stayed red-hot and Jerez added a pair of doubles, but the Marauders fell 7-4 to the Tampa Tarpons.
Pirates prospect Charles McAdoo, a 13th-round pick in 2023, went 2 for 4. Right-hander Owen Kellington struck out six batters in 4.0 innings.