Pirates Preview: Back on the Road to the Big Apple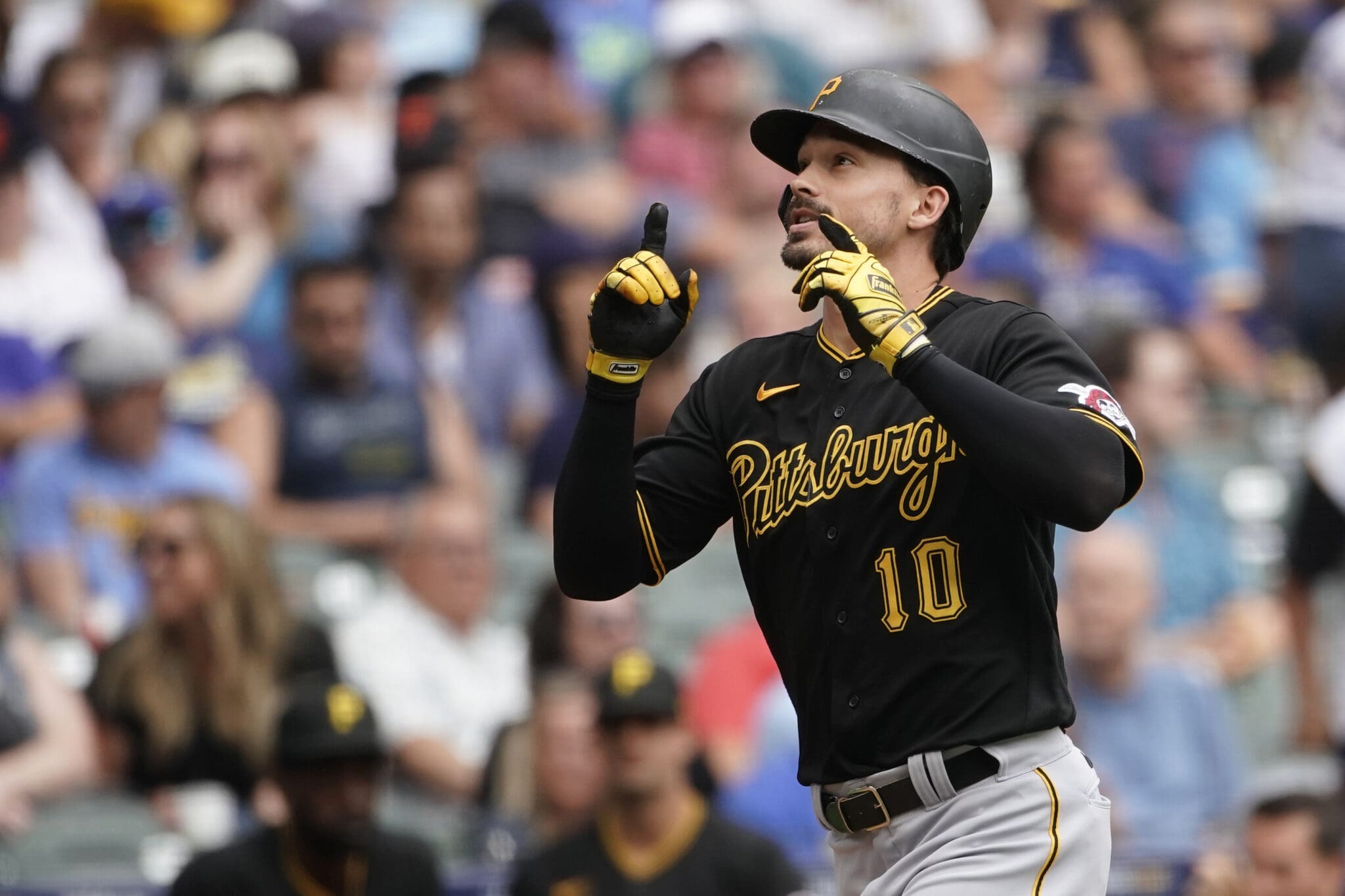 On Sunday, the Pittsburgh Pirates (53-65) split a doubleheader with the Cincinnati Reds (62-58), taking game one before falling in 10 innings in game two.
In the first game, Jared Triolo's first-career home run lifted the Pirates to the win. Bryan Reynolds homered twice in the second game, but the Reds bested the Bucs 6-5 in extras.
Now, the Pirates will embark on a six-game road trip beginning Monday night against the New York Mets (53-65) at Citi Field.
First pitch is 7:10 ET and the game will be aired on AT&T SportsNet.
Weather
Temperatures around 80 degrees are expected for first pitch with an increased chance of thunderstorms as the night goes on. Winds SSE at 10-15 mph.
The Pirates Will Send Out RHP Quinn Priester (2-1, 8.75 ERA)
In his last time out, Priester was tagged for four earned runs across 4.0 innings pitched in the Pirates' 6-5 loss to the Atlanta Braves last week.
With an increased emphasis on control, the right-hander only walked one Braves' batter but did surrender nine hits.
Priester has allowed at least three runs in each of his first five starts to begin his big league career.
He's never faced the Mets.
The Mets Will Send Out RHP Carlos Carrasco (3-6, 6.42 ERA)
2023 has been a rough season on the 36-year-old veteran, who has continued to struggle as of late.
Despite only allowing two runs in 5.0 innings in his latest start against the Chicago Cubs, Carrasco carries a 10.18 ERA (23er/20.1ip) over his last five starts.
Carrasco pitched against the Pirates in Pittsburgh this year and allowed two runs in 4.2 innings on June 11. He was pitching when Andrew McCutchen notched the 2,00th hit of his major league career.
In five career starts against Pittsburgh, Carassco is 2-1 with a 2.96 ERA.
Mets Hitters vs. Priester
Pirates Hitters vs. Carrasco
Andrew McCutchen: 3 for 9, two doubles, one RBI, two walks, two strikeouts
Bryan Reynolds: 2 for 8, two walks, one strikeout
Ke'Bryan Hayes: 0 for 7, one walk, one strikeout
Connor Joe: 2 for 6, one strikeout
Jack Suwinski: 2 for 4, one home run, one RBI, one strikeout
Tidbits
Triolo became the seventh Pirates' player to hit their first-career home run this season. It's only the second time since 1961 that Pittsburgh has had seven players connect on their first long ball in the same season (1969).
Reynolds' two-homer game in the second game of the doubleheader was his second multi-homer game of the season. He also hit two against the Boston Red Sox on Apr. 3.
By dropping two of three game to the Reds, the Pirates lost their first series since losing two of three to the Los Angeles Angels from July 21-23.
Links
Jared Triolo, Pirates Describe His First Big League Homer
Perrotto: Alfonso Rivas Enjoying Reverse Homecoming of Sorts
Potanko: Will New Pitch 'Fix' Roansy Contreras?
From Randolph-Macon to Major League Baseball, Colin Selby Beat the Odds
Around the Network:
Pittsburgh Hockey Now: Penguins Prospect Rankings Top 5: A New Top of the Heap (+)
Steelers Now: Steelers Training Camp Takeaways: Broderick Jones Dominates
Pittsburgh Sports Now: Pitt Stars Shine in First Weekend of NFL Preseason