From Randolph-Macon to Major League Baseball, Colin Selby Beat the Odds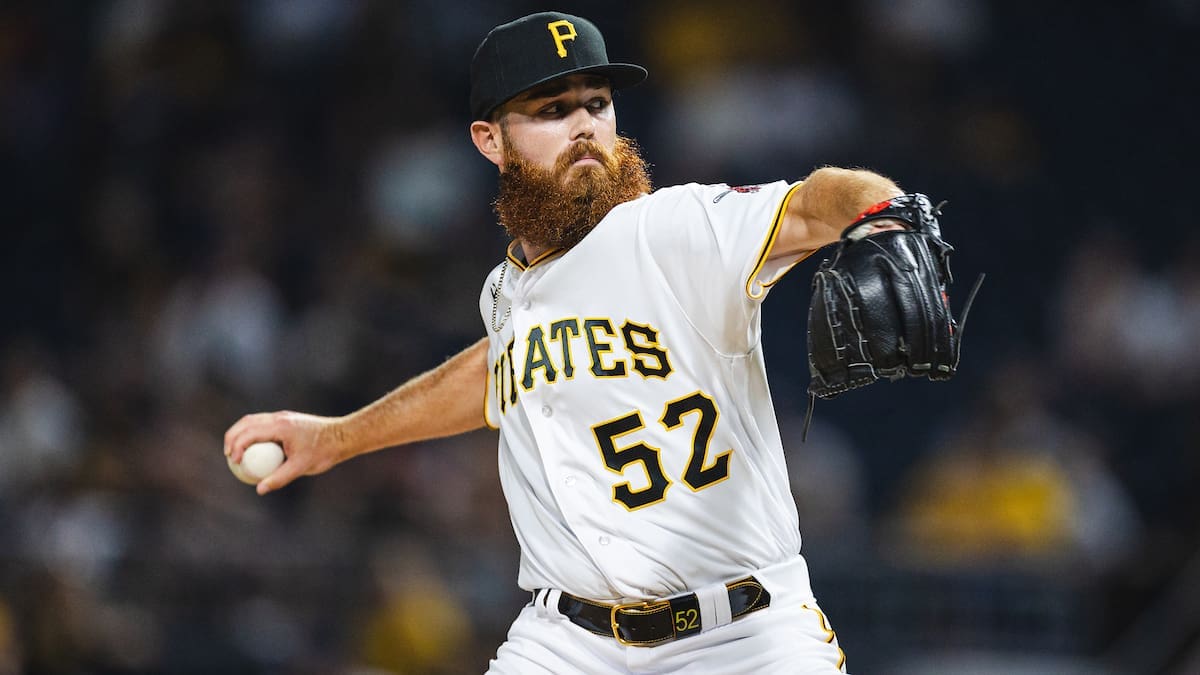 PITTSBURGH — Randolph-Macon College is a private liberal arts college located in Ashland, Virginia.
It's a small school, home to approximately 1,500 undergraduates. Athletics-wise, the Yellow Jackets compete at the Division III level in the Old Dominion Athletic Conference.
It's also where Pittsburgh Pirates relief pitcher Colin Selby spent his collegiate career until he was selected in the 16th round of the 2018 MLB Draft.
Prior to Wednesday, only two players from Randolph-Macon reached the big leagues.
Left-handed pitcher Paul Gilliford appeared in two games out of the bullpen for the 1967 Baltimore Orioles. Before Gilliford, Frank Walker spent parts of five seasons in the big leagues from 1917-25. He appeared in 139 games with three organizations — the Detroit Tigers, Philadelphia Athletics and New York Giants.
At PNC Park on Wednesday night, Selby became the third former Yellow Jacket to appear in a big league game, which came as a surprise to him.
"I did not know that. I saw that. yesterday. Yeah, I had no idea," Selby said on joining the exclusive list.
The right-hander struck out three batters in 1.2 innings in his first time taking the mound in a big league stadium.
Selby's route to the big leagues was an unconventional one. Like most high school players, he dreamt of playing big-time college baseball.
In life, things don't always go the way you want. At the time, they didn't for Selby, but it all worked out in the end.
"I was actually kind of a stubborn kid going into it," Selby said. "Wanted the same thing that pretty much every other kid wanted, to go to a big SEC or ACC school. And then once the high-school period started coming to an end and realizing I wasn't really getting the calls that I wanted to, started reaching out to some of the D-III teams that reached out to me that I kind of just ignored in the past. And thankfully, they stuck with me and ended up going there and wouldn't change it."
After being drafted by the Pirates, Selby worked his way through the minor league ranks and was added to the club's 40-man roster this winter.
When Selby's name was called upon to make his first-career appearance, it couldn't have come in a much bigger spot.
Manager Derek Shelton went to Selby in the midst of a tie game with a runner on second base. On top of all that? He had to face potential National League MVP Ronald Acuña Jr.
While he eventually allowed an inherited runner to score, the moment didn't seem like it was too big for Selby, and he went on to impress against a fearsome Braves' lineup.
"Coming out of the gate from the bullpen, I definitely felt the energy," he said. "I felt a little bit of butterflies in my stomach. But then, once I got out there and threw the first strike to Acuña, I was fine, normal — normal outing. Being able to go back out there and pitch another inning was good, too."
Sometimes, a manager will ease a first-time player into a less-stressful situation. That's wasn't the case for Selby.
Not only was he in just about the highest of leverage situations, but the Braves as a team lead baseball in most major offensive categories.
Considering the circumstances, that's about as good as things could have gone for the right-hander.
"Yeah, I mean, you can't really pitch against a better team right now, so that was exciting," Selby said. "Just put my stuff up against the best and see how it did. So, just feel confident moving forward."
Despite the route, Selby can say what very few others say, and something only two others from Randolph-Macon College can claim.
He's forever a Major League Baseball player.