Pirates Prospect Watch: Termarr Johnson Makes Debut; Luis Ortiz Pitches Immaculate Inning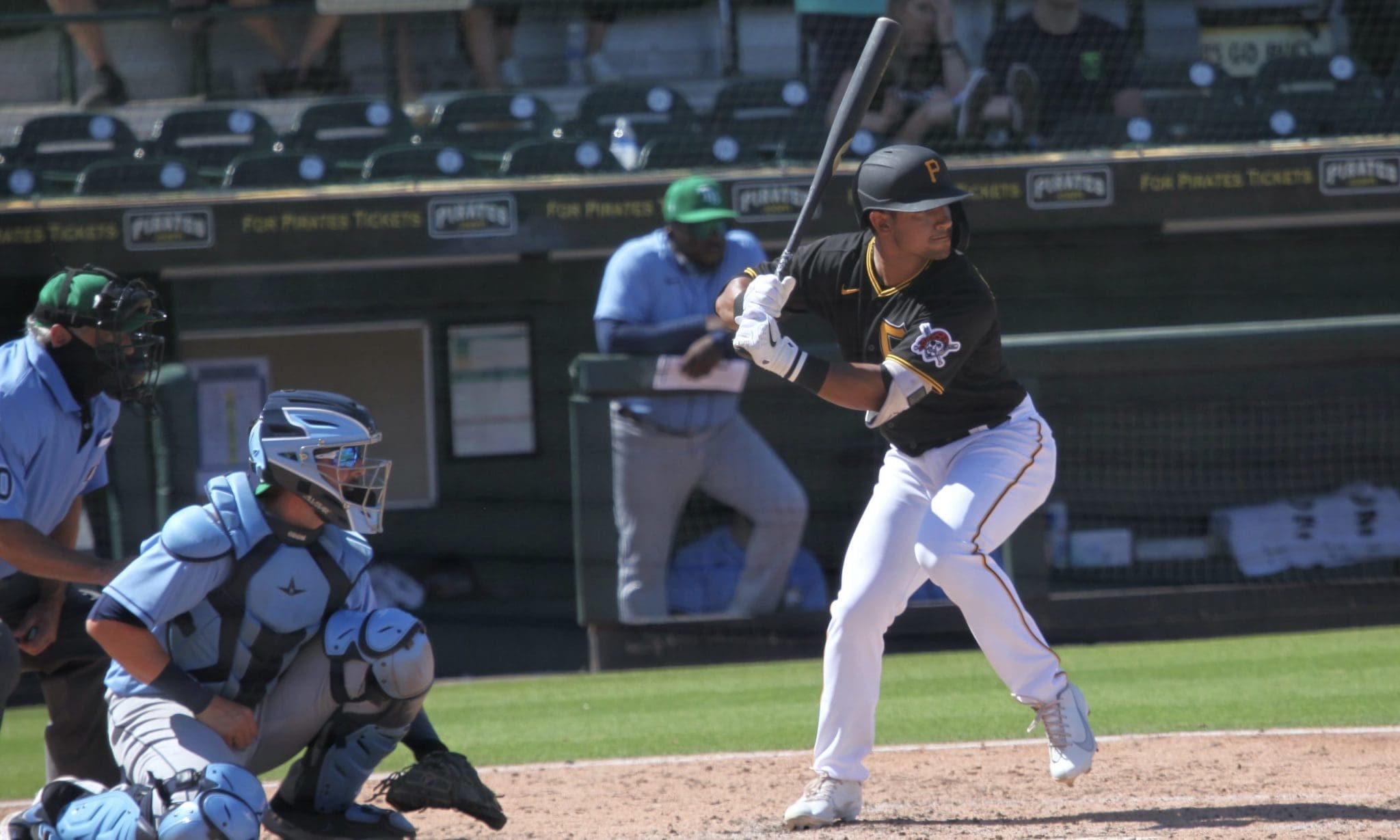 It was interesting day filled with notable storylines down on the Pittsburgh Pirates' farm. For starters, 2022 first-rounder Termarr Johnson made his professional debut with the FCL Pirates. Nick Gonzales, rehabbing in the FCL, went 1 for 3 with an RBI-double in the contest.
Endy Rodriguez appeared in his first game with Double-A Altoona and recorded an RBI-double and drew a walk. Also in that game, Malcom Nunez, acquired from the St. Louis Cardinals at the trade deadline last week, made his Pirates' debut. He drew a walk and scored a run for the Curve.
Here are some of the top performers among the Pirates' top four affiliates.
Indianapolis Indians (51-53)
RHP Johan Oviedo
Game: 1.0 inning, one hit, no runs, no walks, one strikeout
Season: 4-2, 5.47 ERA, 51 innings, 52 strikeouts, 23 walks, 11 games/10 starts
1B Mason Martin
Game: 0 for 2 with a walk and an RBI
Season: .206/.284/.418, 19 doubles, five triples, 15 home runs, 60 RBIs, 11 steals, 97 games
Pretty slim choices for the Indians in their 5-1 loss to Memphis. Oviedo made his debut with the Pirates after coming over in the same deal with Nunez. Martin drove in Indianapolis' lone run.
Altoona Curve (49-54)
RHP Luis Ortiz
Game: 6.0 innings, two hits, no runs, two walks, eight strikeouts
Season: 4-8, 4.89 ERA, 99.1 innings, 103 strikeouts, 32 walks 21 games/20 starts
INF Aaron Shackelford
Game: 2 for 4 with a home run, a double, three RBIs and two runs
Season: .244/.318/.522, 19 doubles, a triple, 20 home runs, 58 RBIs, eight steals, 81 games
Ortiz set the tone for the Curve in their 6-0 shutout-win over the Binghamton Rumble Ponies by tossing six impressive frames, one of which was an immaculate inning. Shackelford stayed hot by slugging his 20th round-tripper of the season. Liover Peguero also collected a pair of hits and scored a run while Connor Scott drove in two.
Greensboro Grasshoppers (44-57)
RHP Adrian Florencio
Game: 4.0 innings, two hits, no runs, no walks, five strikeouts
Season: 1-9, 8.04 ERA, 56 innings, 60 strikeouts, 32 walks, 19 games/15 starts
SS Francisco Acuna
Game: 2 for 4 with two doubles, an RBI and two runs
Season: .263/.352/.419, 16 doubles, three home runs, 18 RBIs, five steals, 51 games
The Grasshoppers got crushed by the Jersey Shore BlueClaws 13-3 but it would have been a lot worse had it not been for four dazzling frames from Florencio, who was named the Pirates' top pitching prospect a season ago. Acuna led the way for the offense with a pair of doubles and a couple of runs scored.
Bradenton Marauders (52-50)
TWP Jack Brannigan
Game: 2 for 5 with a double and a run scored
Season: .455/.500/.909, two doubles, one home run, three RBIs and two steals in five games
LHP Anthony Solometo
Game: 4.0 innings, three hits, two earned runs, one walk, four strikeouts
Season: 3-0, 3.55 ERA, 29.1 innings, 31 strikeouts, 11 walks, nine games/five starts
Brannigan, the Pirates' third-round draft pick from Notre Dame last month,, continued his impressive start to his professional career. Solometo got the start for Bradenton and fared well, though the Marauders fell to the Palm Beach Cardinals 6-4. Bubba Chandler struck out six and gave up two runs in three innings.