Demilio: This Offseason Needs to Look Different For Cherington, Pirates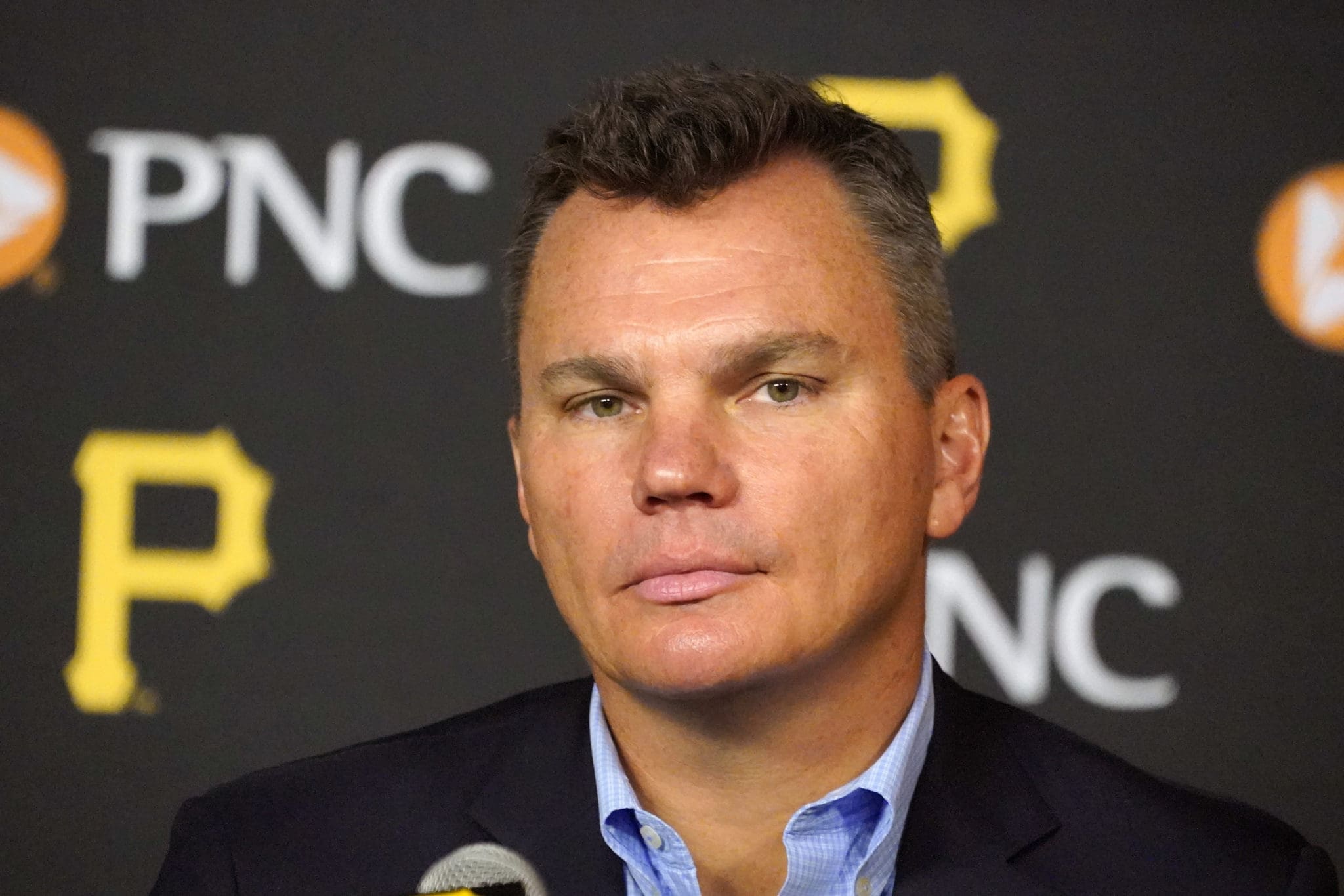 The good news? The Pittsburgh Pirates are coming off of their best season since general manager Ben Cherington and manager Derek Shelton took the reigns. The Pirates even showed a 14-game improvement from a season ago.
The bad news? The Pirates still finished 10 games under .500 with a record of 76-86. They missed out on the postseason by eight games and finished fourth in the National League Central division.
Ever since Cherington took over as the team's general manager in Nov. 2019, the Pirates have undergone a full-scale rebuild, whether they've been willing to call it that or not. Cherington traded away numerous established veterans as he looked to stockpile as much young talent as possible.
For the first time, we saw several players from the young core that has been built receive their first, or first extended look at the big league level. While there were certainly growing pains, the young core did help the Pirates improve as much as they did.
Now, Cherington will be tasked this offseason with supporting that young core with veteran players, whether via free agency or trade, and it needs to be more than he's done in the past.
In previous winters, Cherington has essentially stuck to one-year free agent deals exclusively. The only times he's given out more than straight one-year contracts were to designated hitter Daniel Vogelbach and reliever Jarlín García, who both had a club option attached to their one-year pacts.
Last year, the Pirates made two trades in which they saw minor leaguers heading the other way for major league players. Cherington traded minor league pitcher Nick Garcia to the Colorado Rockies for Connor Joe, and sent farmhand Jack Hartman to the Tampa Bay Rays for Ji-Man Choi.
While it was a welcomed change on the trade front, the Pirates should explore swinging trades for more established and higher-upside players. They have depth in certain areas, notably second base, where they can dangle certain players as part of potential trade packages — players such as Nick Gonzales, Liover Peguero, Jared Triolo and others.
In free agency, the Pirates need to show a commitment to spending, and more so than only one-year deals. It's been a fairly effective course of action in the starting rotation. In 2021, the Pirates signed Tyler Anderson. Two offseasons ago, it was Jose Quintana and most recently, the Pirates signed veteran Rich Hill.
In all three instances, the Pirates received quality contributions, but none of the three finished the season in Pittsburgh. All three were shipped away at the trade deadline for young players.
This offseason, the Pirates should be looking to sign a starting pitcher who not only finishes the season in Pittsburgh, but someone who could be around in later seasons.
This should apply to other areas of need as well. First base has seemingly been a blackhole for the Pirates for decades. With no obvious in-house candidate to man the position for years to come, Cherington should be exploring the free agent and trade markets for more of a long-term solution.
Other areas the Pirates should be looking to add to include the bullpen and a right-handed hitting, defensive-minded outfielder — and there are other needs, too.
Owner Bub Nutting has shown a new willingness to open up the checkbook recently as evident by the long-term extensions to Ke'Bryan Hayes and Bryan Reynolds. While those have been two in-house commitments, Nutting will now need to give the greenlight on doing the same for external additions. In franchise history, the largest free agent contract for the Pirates is only a three-year $39 million deal to left-handed starter Francisco Liriano in 2014.
The offseason officially commences in a couple weeks, once a World Series champion is crowned.
Once it begins, it should be an interesting one for Cherington and the Pirates. It needs to be. The Pirates window of contention is starting to open, and they'll need a big boost this winter to help pry it all the way.