Pirates Prospect Watch: Rodriguez, Williams Continue to Push for Promotion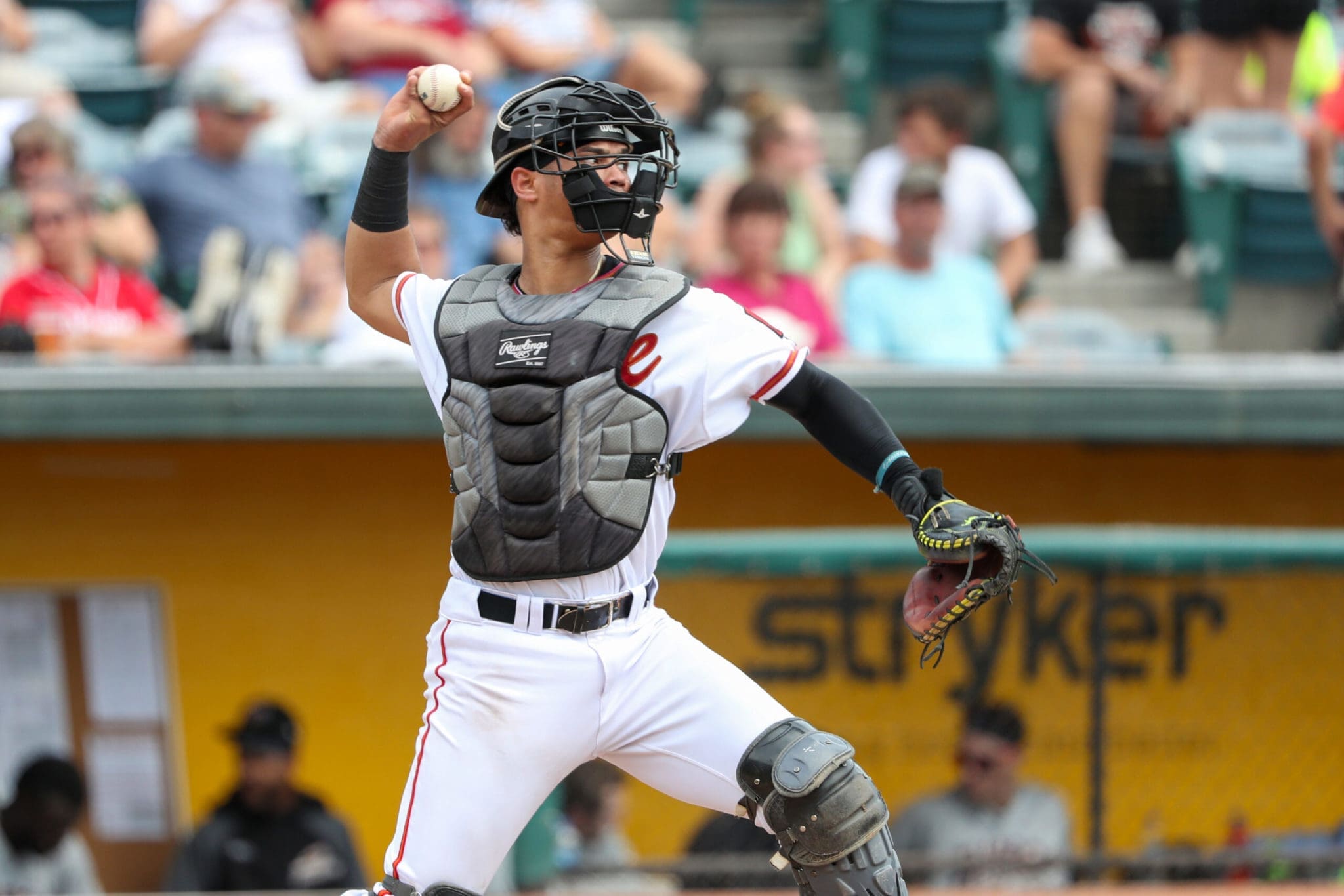 With Triple-A Indianapolis, a pair of Pittsburgh Pirates' prospects in Endy Rodriguez and Alika Williams had big games as they both seemingly come closer to their first big league call up.
After Rodriguez hit a grand slam on Friday night and tied a career-high with five RBIs, he doubled twice and reached base three times for the Indians on Saturday.
As for Williams, he has been great since the Pirates acquired him from the Tampa Bay Rays in exchange for right-hander Robert Stephenson earlier this season.
With the Pirates continued struggles, it may not be long before we see one or both of Rodriguez and Williams in Pittsburgh.
Here are all the Pirates' prospects who stood out on Saturday.
Indianapolis (41-47)
2B Alika Williams
Game stats: 3 for 4, one home run, one RBI, one run
Season stats: .301/.387/.505, six doubles, five home runs, 13 RBIs, three steals, 29 games
C Endy Rodriguez
Game stats: 2 for 4, two doubles, one run, one walk
Season stats: .268/.356/.415, 16 doubles, three triples, six home runs, 38 RBIs, four steals, 67 games
Despite the big games from Williams and Rodriguez, Indianapolis fell 8-3 to the Omaha Storm Chasers on Saturday.
Aaron Shackelford went 1 for 4 with an RBI for the Indians.
Altoona (39-41)
GAME SUSPENDED IN THIRD INNING — WILL RESUME ON 7/16. 
Greensboro (39-41)
1B Will Matthiessen
Game stats: 1 for 4, one triple
Season stats: .238/.337/.425, nine doubles, two triples, nine home runs, 36 RBIs, one steal60 games
RHP Jaycob Deese
Game stats: 2.0 innings, two hits, no runs, one walk, two strikeouts
Season stats: 2-2, 5.32 ERA, 28er/47.1ip, 50 hits, 11 walks, 40 strikeouts, 21 appearances/ three starts
Greensboro was shutout 3-0 by the Brooklyn Cyclones, but Matthiessen did triple and Deese had a couple solid innings out of the pen.
Mike Jarvis (19th stolen base) and Tres Gonzalez (17th) continued to showcase their impressive speed in the loss.
Bradenton (47-35)
CF Shalin Polanco
Game stats: 1 for 3, one double, one RBI, one run, one sac fly
Season stats: .243/.324/.447, 16 doubles, 12 home runs, 44 RBIs, 16 steals, 67 games
RHP Owen Kellington
Game stats: 3.2 innings, three hits, two runs (one earned), one walk, five strikeouts
Season stats: 0-2, 4.59 ERA, 25er/49.0ip, 41 hits, 32 walks, 57 strikeouts, 15 appearances/11 starts
Polanco and Kellington helped carry Bradenton to a 5-4 walk-off win over the Dunedin Blue Jays.
Deivis Nadal stole second in the bottom ninth and scored on a pair of errors committed by Dunedin. Pirates prospect Josiah Sightler drove in a pair.