Pirates Confident Oneil Cruz Will Play Again in 2023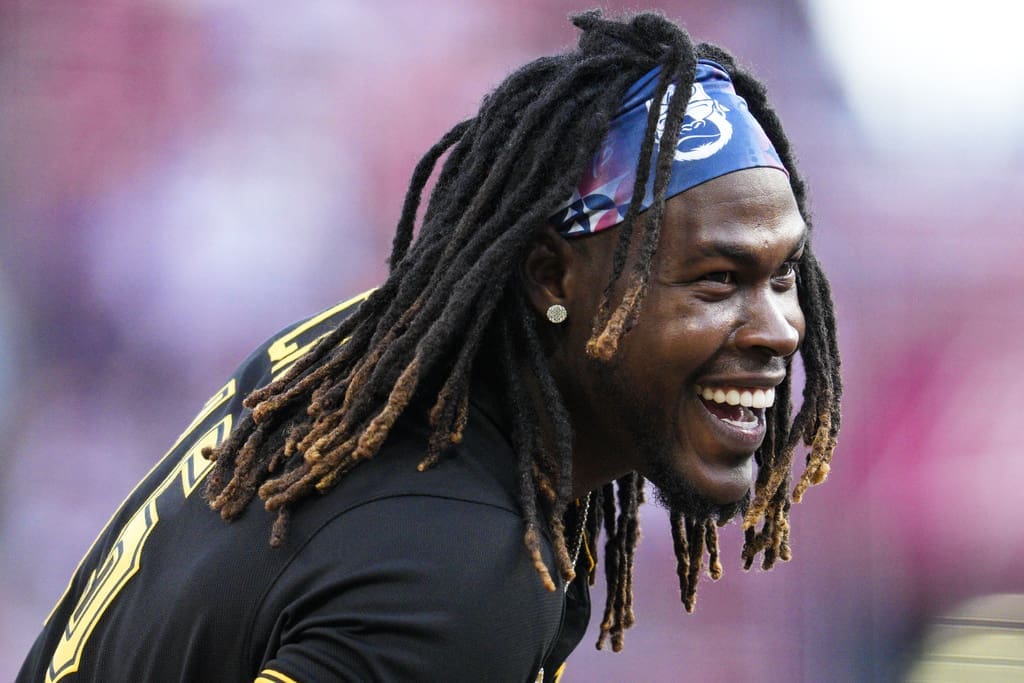 Pittsburgh Pirates Director of Sports Medicine Todd Tomczyk met with members of the media on Friday at PNC Park to provide updates on injuries to a handful of players.
Among the players discussed was Oneil Cruz, who has been out since early April after fracturing his left ankle.
While Cruz hasn't returned to any sort of game action just yet, as things currently stand, the Pirates are confident Cruz will play baseball in 2023.
"For me, right now as we're standing here, I think (my confidence is) very high that he will play baseball this year," Tomczyk said.
Cruz only appeared in nine games for the Pirates before getting injured in a game at PNC Park against the Chicago White Sox on Apr. 9.
In those nine games, Cruz slashed .250/.375/.375 with a double, a homer, four RBIs and three stolen bases.
The Pirates have surely missed the services of Cruz since he has been sidelined. While the Pirates have tried multiple players at short in Cruz's absence, nobody has quite been able to provide a steady presence.
Pirates' shortstops this season are hitting a combined .228 (23rd in baseball) with a .653 OPS (24th in baseball).
No timeline was given yet for when Cruz will work his way back, but the 24-year-old has not had any setbacks in his progression.
In Other News…
Tucupita Marcano, who suffered a right knee ligament injury earlier in the week, will meet with Pirates' doctors to determine the next steps. Surgery is a possibility.
Ke'Bryan Hayes was scratched from Triple-A Indianapolis' lineup on Thursday out of an abundance of caution to "make sure his body is in full alignment and that he is recovered". Since then, Hayes has had full work days with Indianapolis and has had no setbacks. However, he will not be in the lineup on Friday night.
Ji Hwan Bae (left ankle sprain), is getting close to starting a rehab assignment in Triple-A. It's projected to come sometime next week.