Perrotto: There is a Perfect Job Out There for Don Kelly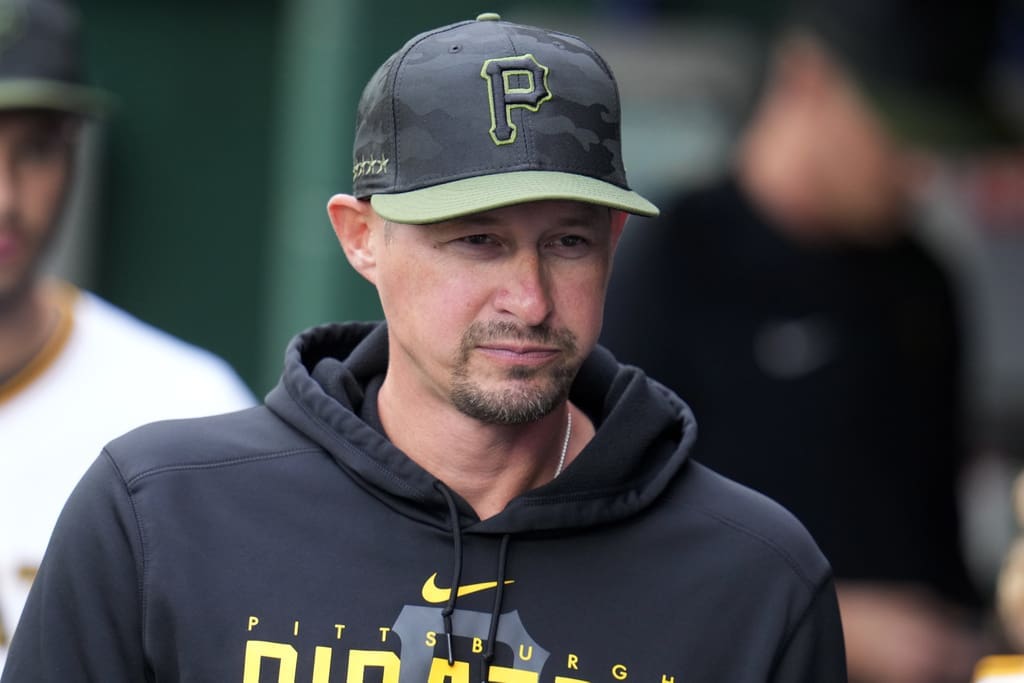 It was an emotional scene in Cleveland on Wednesday night.
The Guardians beat the Cincinnati Reds 4-3 at Progressive Field in their final home game of the season. After the final out, the crowd cheered and chanted until Guardians manager Terry Francona came out of the dugout for a curtain call.
Francona is retiring Sunday after Cleveland concludes its season against the Tigers in Detroit. He will leave as the winningest manager in franchise history.
Just as importantly, Francona will depart as perhaps the most beloved figure in baseball today. He has a disarming personality with a great sense of humor and a proclivity for self-deprecation.
So, why I am writing about the Guardians' manager on a website called Pittsburgh Baseball Now? Primarily because Francona is a Western Pennsylvania guy who grew up in New Brighton in Beaver County – America's county – as a Pirates' fan.
Unfortunately, the stars never aligned for Francona to have the opportunity to manage the Pirates.
Cleveland now has a very big void to fill at manager and Guardians president of baseball operations Chris Antonetti isn't giving hints about who could replace Francona.
However, there is one candidate who makes sense for the Guardians. He is a good baseball man who is in many ways like Francona.
That would be Pittsburgh Pirates bench coach Don Kelly.
The similarities between Francona and Kelly are many, starting with their backgrounds. Kelly is also a Western Pennsylvanian, having grown up in Mount Lebanon.
Kelly also has many of the same traits that Francona and many others in this region possess. He is down-to-earth, personable, considerate and has a great work ethic.
Francona was primarily a bench player during his major-league career and so was Kelly. Thus, they needed to study the game a little harder and be a better teammate to gain an edge in keeping their spots on major-league roster. Those types of former players often make the best managers.
Like Francona, Kelly's people skills are outstanding. The likable Kelly can easily communicate with everyone – from the owner to the security guards – and connects with the fans, too.
Kelly also would easily handle the ever-growing media responsibilities that come with being a big-league manager. Whenever Kelly played in Detroit and the Tigers appeared in the postseason, reporters from around the country would drop by his locker to talk baseball.
Kelly, 43, has interviewed for managers' jobs in recent years. His name is usually prominent when media members put together lists of prospective skippers.
Pirates manager Derek Shelton is certainly a proponent of Kelly.
"Well, Donny's name should come up on those lists because he's smart, he understands the game, his ability to build relationships with players is elite," Shelton said. "So, his name is going to continue to come up on those lists. At some point, when the right opportunity presents itself, he's going to manage in the big leagues. I don't have any doubt about that. So, it does not surprise me and it's exciting to see because he deserves that recognition."
The Cleveland job makes a lot of sense for Kelly and the Guardians.
For Kelly, Cleveland would be just a 90-minute turnpike drive from his home in the North Hills. And the Guardians would get a reasonable facsimile of Francona.
It would be cool to see it happen.