Perrotto: Oneil Cruz on Verge of Taking Significant Step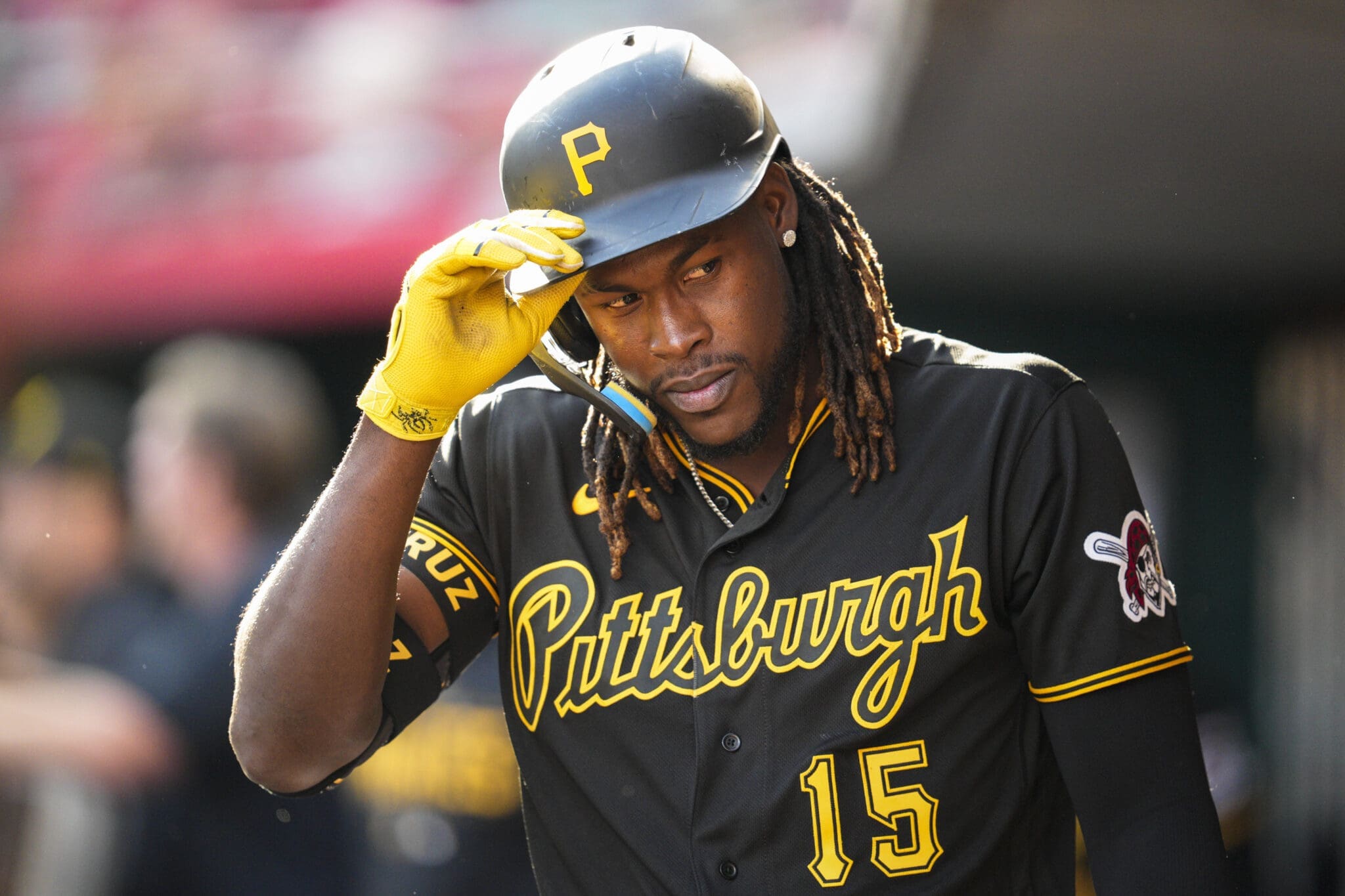 PITTSBURGH – The question surrounding Oneil Cruz since he debuted in the major leagues late in the 2021 season is whether he will continue to play shortstop or need to switch positions.
At 6-foot-6, Cruz is the tallest shortstop in big-league history, making him a true outlier.
However, the Pittsburgh Pirates plan on Cruz being their shortstop on opening day next year. Even though Cruz sustained a broken left ankle on April 9 and missed the rest of the past season, general manager Ben Cherington said there has been no thought to moving Cruz off shortstop.
That point was emphatically driven home by Cruz last week during his exit interview with Cherington and manager Derek Shelton during the final days of the season.
"Asked him in the exit meeting, when you show up to spring training, what position are you running out to play? And he said, 'Shortstop.' We said, 'OK, good,'" Cherington relayed earlier this week in his season-ending meeting with the media. "That's clearly what he's focused on. That's where we want him focused."
Cruz was originally projected to return in mid-August. However, he had some setbacks during his rehab and wound up playing in just nine games in what was expected to be his first full major-league season.
The 24-year-old Cruz went home to his native Dominican Republic earlier this week. Next week, he will return to the United States and begin working out at the Pirate City spring training complex in Bradenton, Fla.
The Pirates are hopeful Cruz might be able to play in game-like situations in Bradenton.
"We expect him to pick up on where he left off here with his baseball progression," Cherington said. "We want to see how that goes when he gets back to Florida, see how he's feeling, see if we can check some more boxes.
"Based on that information, we'll make a determination whether to maybe expose him to some game activity of some kind somewhere. Again, I think there's hope that that can happen. But we need to get him back to Florida first, see where he's at. Either way, we're very positive, optimistic and encouraged about him going into 2024. No reason he's not going to play a real big role on the team."
Cruz showed his potential – as well as flaws – in his 87-game stint as a rookie in 2022. He hit .233/.294/.450 with 17 home runs and 10 stolen bases. He also struck out 126 times in 361 plate appearances and committed 17 errors, though he graded at plus-1 in defensive runs saved.
Despite the ups and downs, there is little doubt that Cruz is the Pirates' most talented player and perhaps the biggest foundational piece as Cherington tries to build a championship team. Cruz, who turned 25 on Wednesday, has prodigious raw power, outstanding speed and a throwing arm that ranks with anybody in baseball.
The Pirates ended up with eight different players making starts at shortstop this year. Tucupita Marcano had the most with 44 followed by Liover Peguero (33), Alika Williams (33), Rodolfo Castro (26), Nick Gonzales (seven), Chris Owings (seven) and Ji Hwan Bae (three).
Pirates shortstops wound up hitting just .224/.286/.340 with 11 homers and 12 steals in 2023. Cruz was clearly missed.
"He can impact the game in a lot of ways, as we've seen," Cherington said. "It's a different presence when he's in the lineup. It doesn't mean it's going to be perfect all the time. It's a hard game. He was still learning at the major league level, but he can do some things in a game that others can't, and I just think we missed that. Unfortunately for us and our fans, we just didn't get to see that this year. So, the focus is on helping in any way to get back to where he can do that next year."
And that would be a welcome sight as the Pirates try to build on the momentum of a 14-win improvement this season.