Floyd: Top 3 Pirates Takeaways from the 2023 Season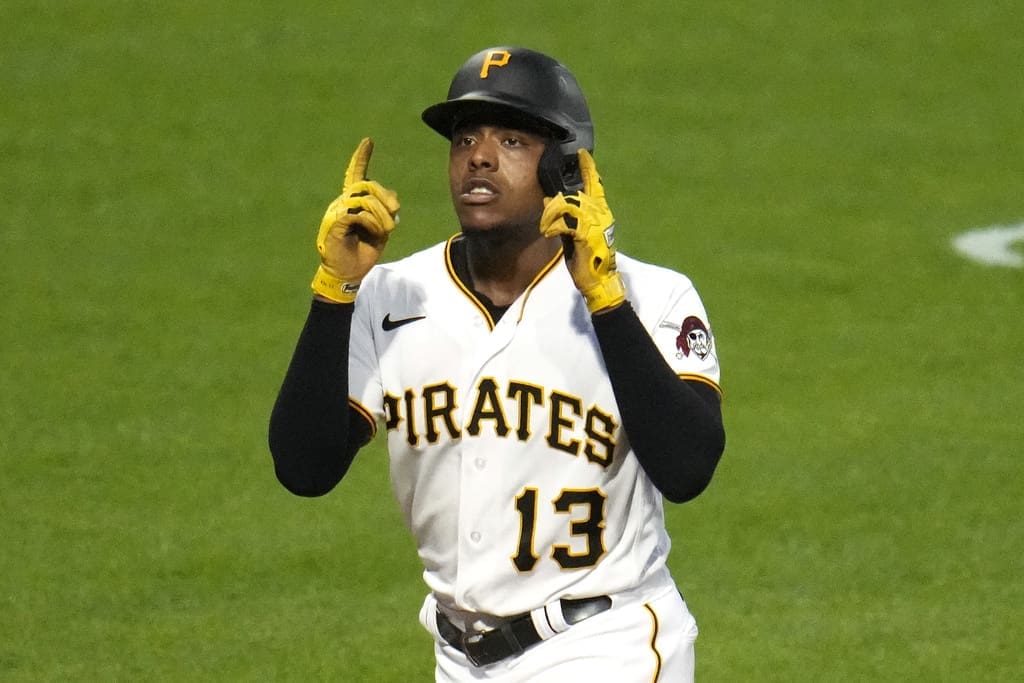 This is the first part in a four-part series where our staff at Pittsburgh Baseball Now gives our takeaways from the Pittsburgh Pirates 2023 season.
Now that the dust has settled on the Pirates' 2023 season, it's time to look at the year-in-review. With a roster full of young talent, Pittsburgh's vision for the future started to come together, even if they still have a ways to go. Here are the three most important things we learned about the Pirates this year.
3. Middle Infield Intrigue
The Pirates have invested heavily in middle infielders throughout General Manager Ben Cherington's tenure, spending first round picks on Nick Gonzales and Termarr Johnson. They also have unicorn shortstop Oneil Cruz, who missed much of 2023 with a broken ankle, and Liover Peguero showed flashes of talent in 59 games after getting called up. 
Pittsburgh was able to float a handful of other players out there in the absence of the entrenched Cruz, like Ji-hwan Bae, Tucupita Marcano and Alika Williams, but it'll be interesting to see how they handle the log jam of middle infielders moving forward. I'd expect the position group to look much different by the time March rolls around, with a flurry of trades or cuts needed to make space on the roster.
2. Much To Be Desired
We saw the first two first round picks of Cherington's tenure make their debut this year, and it wasn't pretty. Gonzales, known for his pop coming out of college, posted an OPS of .616, hitting just two home runs in 35 games. Henry Davis wasn't much better, and looked entirely out of place as the team tried to have him learn to play right field on the fly. 
Cherington prioritized quantity during the 2021 draft—when he selected Davis first overall—trying to maximize his use of the bonus pool in fleshing out the entire draft, but the fact remains that you expect to see more out of high end draft picks. The team can find diamonds in the rough, but it'll be hard for them to make it over the top if they can't develop high end talent properly. 
It's early yet in both Davis' and Gonzales' careers, but it's definitely something to keep an eye on.
1. Ke'Bryan Hayes' Bat
The biggest win of the season could end up being third baseman Ke'Bryan Hayes' offensive development, if it's here to stay. The Gold Glove hopeful has struggled to find his power stroke during his time in the big leagues, but managed to tap into it during the last two months of the season, hitting 10 home runs over the final 49 games, good for a 33-homer pace across a full season.
We've seen flashes of pop from Hayes in the past, like when he broke into the majors with five homers in 24 games in 2020. At the same time, he's gone on long droughts without them, which isn't what one wants to see out of a premier corner infielder.
Hayes' glove is his calling card, as he placed fourth in the majors with 21 defensive runs saved despite missing nearly six weeks due to injury… but if he can continue to hit for power, the Pirates have a bona fide superstar on their hands, one they locked up long term for pennies on the dollar with his eight-year, $70 million contract.