Andrew McCutchen Headlines Pirates Upcoming Free Agent Class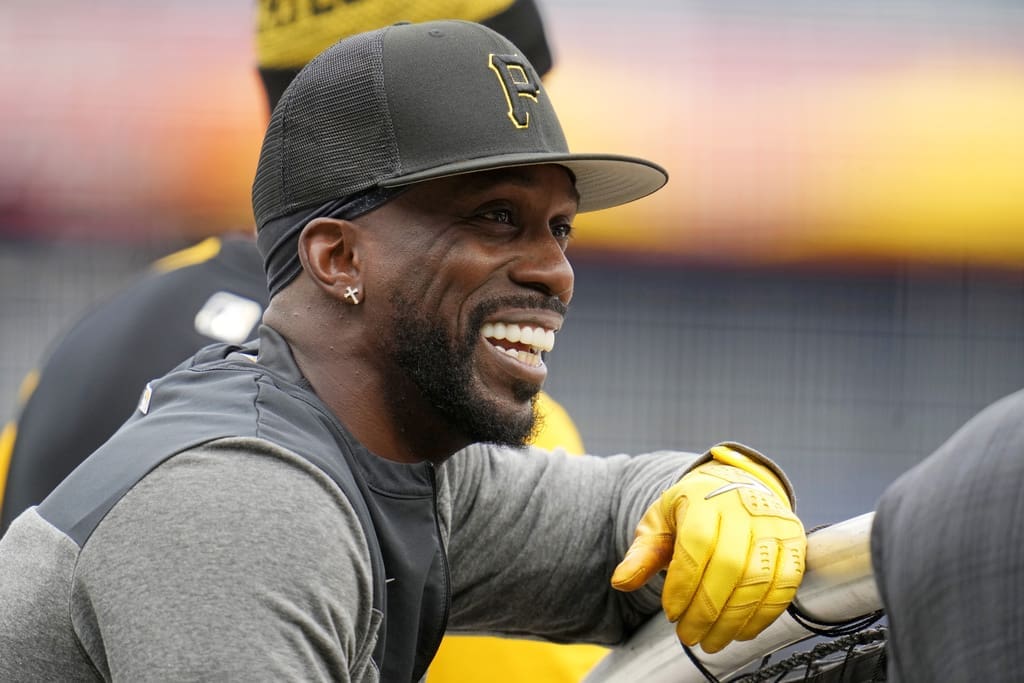 The Pittsburgh Pirates 2023 season concluded at the beginning of the month. As four teams remain in the hunt to take home this year's World Series trophy, general manager Ben Cherington and the Pirates have turned their eyes towards the offseason as they look to improve upon their 76-86 showing this year.
After the World Series concludes, eligible players officially hit the free agent market, and they are free to sign with any of the 30 teams five days after the decisive game of the Fall Classic.
The Pirates' upcoming free agent class is light in quantity, but a fan favorite is set to hit the open market for a second-straight season unless an agreement is reached beforehand.
Here are the Pirates' players set to reach free agency this offseason.
Andrew McCutchen
McCutchen returned to the Pirates on a one-year free agent contract last winter after he spent the first nine seasons of his career in Pittsburgh before being traded to San Francisco in Jan. 2018.
McCutchen, who turned 37 years old a week ago, proved he could still be a valuable player. In 112 games with the Pirates this season, McCutchen put together a .256/.378/.397 slash with 19 doubles, 12 home runs, 43 RBIs and 11 stolen bases.
Unfortunately for McCutchen, his season was cut short after he sustained a partial tear in his left Achilles at the beginning of September. The Pirates have said that they expect the 2013 National League MVP to make a full recovery from his injury.
There is mutual interest from both the Pirates and McCutchen to work out a deal to bring back the face of the franchise for another season. Assuming all the medicals come back clean, it's hard to envision McCutchen playing elsewhere next season.
Vince Velasquez
Like McCutchen, Velasquez was brought in as a free agent last winter. Also like McCutchen, Velasquez performed well but saw his season cut short due to an injury, though Velasquez's ailment came much earlier in the season.
In early June, the right-hander underwent season-ending elbow surgery after making eight starts with the Pirates. In those eight starts, Velasquez went went 4-4 with a 3.86 ERA and looked like he would be a valuable contributor out of the rotation.
The Pirates are expected to be in the market for at least one starting pitcher this winter. Velasquez has previously expressed his interest in returning to the Pirates next season, though there is no indication as of yet if the Pirates have explored a reunion.
Others to Watch
The expectation is that at least one more player will join McCutchen and Velasquez as a free agent in the coming weeks.
The Pirates have a $3.25 million club option on left-handed reliever Jarlín García. Cherington faces a fairly easy choice to decline the option, one that doesn't come with a buyout, meaning it will not cost the Pirates anything to cut ties. García was sidelined for the season with an injury to his throwing arm after he was brought in as a free agent last December.
Additionally, the Pirates have a six-man arbitration class. Though a handful of those players will be tendered contracts, Miguel Andujar and Connor Joe are two possible non-tender candidates and could join the three previous names mentioned in free agency.