Mitch Keller's Big Raise Headlines Pirates' Arbitration Projections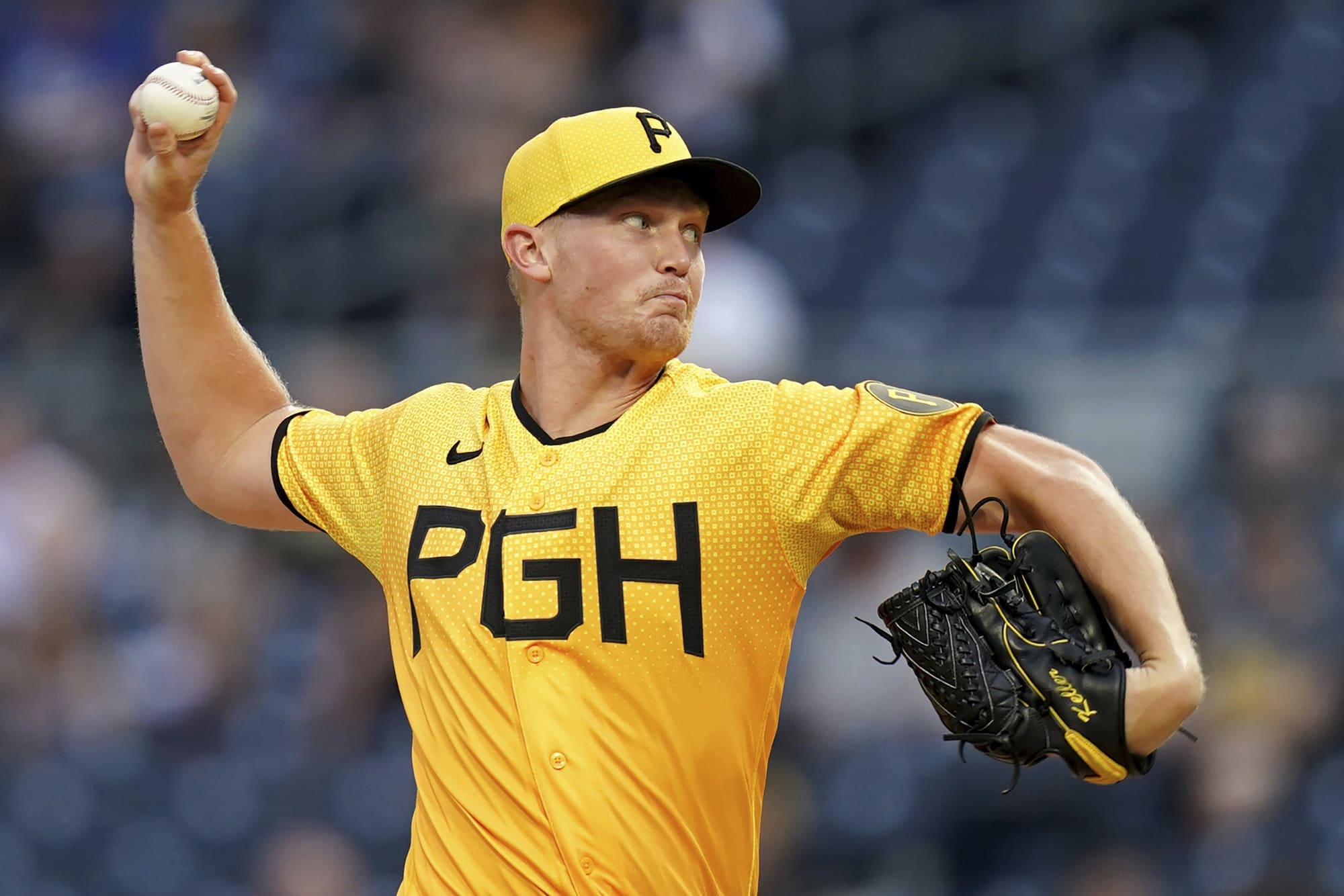 Heading into the 2023-24 offseason, the Pittsburgh Pirates have six players due for salary raises thanks to being eligible for salary arbitration.
Those six players are — pitchers Mitch Keller, David Bednar, JT Brubaker and Ryan Borucki along with position players Miguel Andujar and Connor Joe.
Every year, MLB Trade Rumors releases their arbitration projections for every eligible player on all 30 teams by using an algorithm that takes multiple factors into account.
While not an exact science, their projections are routinely in line with what ends up happening on a case-by-case basis.
They have Keller projected to earn $6 million in 2024, a substantial raise from the $2.4 million he earned in 2023. That's expected, though, as Keller had a strong season and is arbitration-eligible for the second time in his career.
For Bednar, the Pirates' closer is projected to earn $4.7 million in his first go-around at arbitration. Staying in the bullpen, Borucki is looking at a modest salary bump to $1.3 million before being eligible for free agency at the end of the year.
Though Brubaker was sidelined for the entire season, he is again arbitration-eligible, and MLBTR pegs him for a $2.28 million salary, which was what he earned last season.
Typically, a player needs three years of service time to qualify for arbitration, through there are exceptions for what is called 'super-two players.' Joe is among the exceptions this year and is in line for a $2 million salary next year as a super-two player.
Finally, Andujar is again arbitration-eligible and is projected to earn $2.2 million in 2024.
Of the six arbitration-eligible players for the Pirates, Joe and Andujar are potential non-tender candidates, though the Pirates still have plenty of time before they make any decisions. This year's non-tender deadline is Nov. 17.
The full list of arbitration projections can be found HERE.