Breaking Down Ten Options for the Pirates in the Rule 5 Draft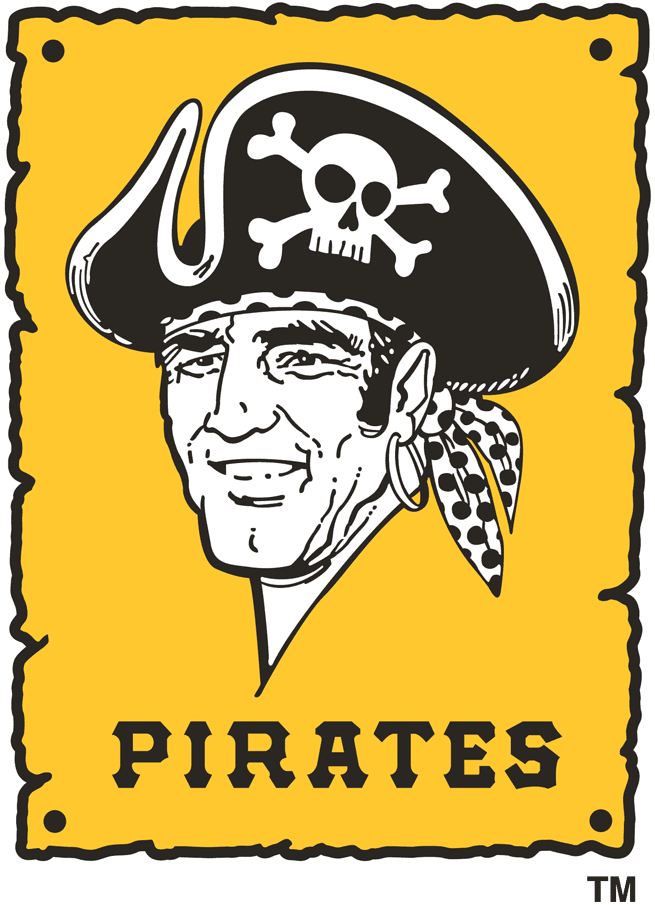 The prospects available to be selected in the Rule 5 Draft are now known as the deadline to protect prospects by adding them to their 40-man rosters has now passed. The Pirates added four to their 40-man roster – outfielders Travis Swaggerty, Canaan Smith-Njigba and Jack Suwinksi and infielder Liover Peguero.
A number of intriguing options are available in this year's Rule 5 draft across the league. The Pirates will have the fourth selection in the draft, which is set for the final day of the Winter Meetings next month.
Last winter, the Pirates acquired two players via the Rule 5 Draft, selecting Jose Soriano (since returned to the Angels) and acquiring Luis Oviedo from the Mets. Earlier today, I put together a list of my Top 10 options for the Bucs to take a look at when they are on the clock this year. Here is the list with some commentary on each player:
1. C Ricardo Genoves, San Francisco Giants 
Genoves checks in at No. 18 on the Giants' Top 30 list by MLB Pipeline. Only 22 years old, Genoves is considered a strong defensive catcher and has shown a lot of promise with the bat throughout his career as well. Genoves reached Triple-A this year after skipping Double-A and in total for 2021 hit .275 with an .814 OPS and 14 home runs in 109 games. He's currently playing in the Venezuelan Winter League where he is hitting .300 with an OPS of .875.
Not only is Genoves a pretty highly-regarded prospect, but the Pirates have a definite need for a catcher. Jacob Stallings is currently the only backstop on the Pirates' roster and taking a chance on a guy like Genoves to serve as the backup to Stallings makes sense. Not only will he get to learn from Stallings, but the Pirates have a good chance at keeping Genoves on the roster for the duration of the season to ensure he meets his Rule 5 roster requirements.
2. LHP Jacob Lopez, Tampa Bay Rays
Unfortunately, Lopez will miss the 2022 season after undergoing Tommy John surgery but the upside he presents might outweigh the gamble of selecting a player with an injury. Lopez checks in as the Rays' 22nd-best prospect and has put up some ridiculous numbers. For his minor league career, Lopez has totaled 141.2 innings (mostly as a starter) and has posted an ERA of 2.41 with 187 strikeouts against just 35 walks, reaching as high as Double-A. Lopez has an above average fastball and slider and offers good command.
The Pirates weren't afraid to take a prospect coming off of an injury when they took Soriano first overall last year and while that move didn't pan out, it shouldn't deter them from taking a player with upside such as Lopez.
3. OF Ruben Cardenas, Tampa Bay Rays
Another Rays' prospect, Cardenas checks in a few spots below Lopez at No. 27. Cardenas is a strong all around player who can hit, hit for power and is solid defensively with an above-average arm. This past year, right-handed hitter split time between High-A and Double-A, and finished the year with a .292 average, an .857 OPS and 25 home runs in 105 games. Defensively, he's spent the bulk of the time in right field.
The Bucs may choose to have their fourth outfielder this season be a Rule 5 guy like Cardenas who offers upside. It's easier to keep an outfielder on the roster throughout the season to ensure he remains with the organization.
4. OF Gilberto Jimenez, Boston Red Sox
Jimenez ranks as Boston's 10th best prospect. He's a pure hitter though lacks power, and offers plus defensive traits and elite speed. In his career, Jimenez has slashed .324/.370/.427 and has swiped 43 bags. He is capable of playing all three outfield spots and projects to be able to stick in center field.
He's only reached A-ball, so he isn't as experienced as the others mentioned so far, but offers just as much – if not more upside. The Pirates could roll the dice and select him and make him the team's fourth outfielder for the bulk of 2022 and send him to the minor leagues to continue to develop.
5. INF Miguel Hiraldo, Toronto Blue Jays
Let's start by noting that Hiraldo, Toronto's sixth-best prospect was brought into the organization as an amateur free agent while Ben Cherington was employed by the Blue Jays. Like Jimenez, Hiraldo isn't as experienced, but has a lot of upside. He has solid tools across the board and is a career .277 hitter with a .776 OPS. 2021 was a bit of a down year for the 21-year old, but he still showed upside.
He's spent time at shortstop, second and third base throughout his career, but didn't play in a game as a shortstop in 2021.
6. C Blake Hunt, Tampa Bay Rays
Similar to the situation explained with Genoves, Hunt could serve as the backup catcher for the Bucs in 2022 and be mentored by Stallings. Hunt ranks as the Rays' 15th-best prospect on Pipeline, but Fangrpahs has him as a borderline-Top 100 prospect league-wide. A defensive-first catcher, Hunt has a plus-arm but has flashed power potential with the bat.
Hunt reached Double-A this year where he had his struggles – albeit in a small sample of just 17 games. In 59 games at High-A, Hunt posted a wRC+ of 96 with nine home runs and a .202 ISO.
7. INF Luis Toribio, San Francisco Giants
Toribio is a 21-year-old corner infielder who bats from the left side of the plate. In his minor league career, who has an impressive career OPS of .811. However, Toribio scuffled some in 2021, batting just .229 with a .707 OPS and uncharacteristically struck out in 27.7% of his plate appearances. Toribio still offers a lot of promise with the bat and has a plus-arm, should he get some time at the hot corner.
8. 1B Luken Baker, St. Louis Cardinals
Baker's game profiles similarly to Pirates' prospect Mason Martin, though baker strikes out less, walks more and hits from the right side of the plate. His defensive abilities limits him to first base, though if the National League adopts the DH, that could be an option too. Baker, a former second-rounder out of TCU reached Triple-A late in the season and in total for 2021, hit .249 with an .854 OPS and slugged 26 homers.
9. RHP Daysbel Hernandez, Atlanta Braves
A reliever, Hernandez isn't the biggest pitcher in the world standing only 5-foot-11, but offers a power fastball that consistently sits in the upper-90s. He's pitched a handful of games at the Triple-A level and for his career, has a 3.18 ERA and 164 strikeouts in 133 innings. Command has been a bit of an issue for him, but the Pirates could treat him like they did Oviedo if they choose, the Hernandez is considered more MLB-ready than Oviedo was this time last year.
10. LHP Seth Corry, San Francisco Giants
Corry is a left-handed starting pitcher who spent the season in High-A. He offers three above average pitches with his fastball, curveball and changeup. The problem for Corry? His command has been spotty and that was especially true in 2021 where he walked 63 in 67.2 innings. If the Pirates see something where they believe they can clean up his mechanics so he can throw more strikes, he quickly becomes maybe the most intriguing option on this list.
He was considered a Top-100 prospect by Pipeline prior to 2020 and has a 3.54 ERA, 11.6 K/9 and 5.8 BB/9 across four minor league seasons.