Quinn Priester Excited For Chance To Help Pirates Win Again (+)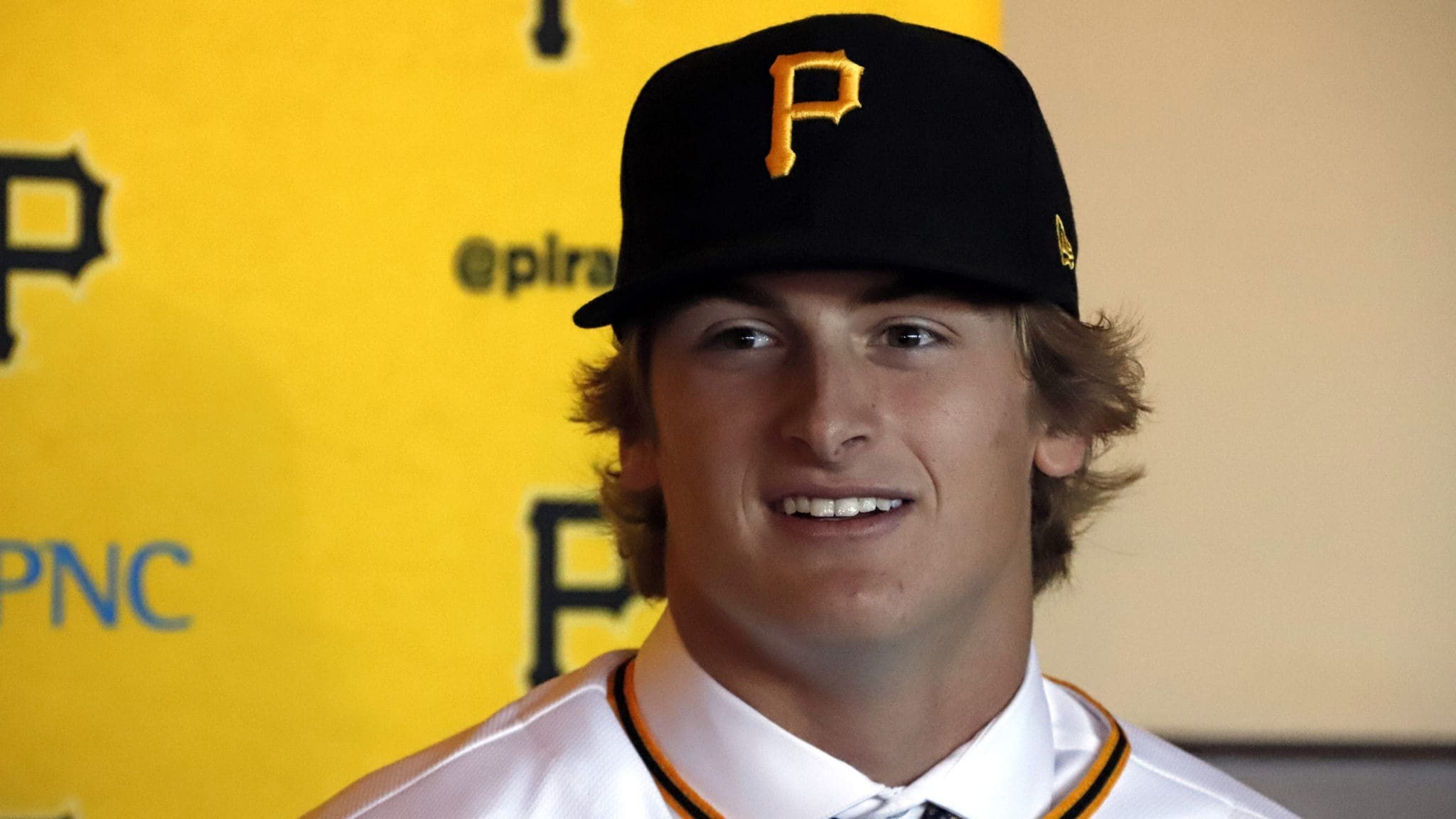 Life for the Pittsburgh Pirates has been difficult the last couple years. The Bucs wrapped up their 2022 season with a 62-100 record, clinching their second straight 100-loss season.
It likely would have been three straight had it not been for the shortened 60-game season in 2020, a year in which the Pirates were on pace for 111 in the loss column.
The wins have been hard to come by, but there seems to be a light at the end of the tunnel that is seemingly getting brighter — and closer.
One of the reasons that light is becoming more evident is because of pitching prospect Quinn Priester, who is inching his way closer to the big leagues.
The Pirates' 2019 first round draft pick overcame an oblique injury and turned in a strong performance on the mound this previous season. He was named the organization's minor league Pitcher of the Year.
"With the cards that we were dealt last year, we did just about as good as we could have and myself and the organization, we're really, really proud of the work that we were able to get and the things that we were able to learn and experiences that we were able to have," Priester said.
The 22-year-old made strides this season. He was able to work deeper into ball games and get stretched out further than he ever had been as a professional.
On the year, Priester went 5-5 with a 3.29 ERA in 19 starts, most of which came with Double-A Altoona.
"It's not easy but it's easier when you're feeling good in innings one, two, three, but then it gets even harder when you're a little bit tired and the hitters seen you two times in the fifth, sixth, seventh.
Giving myself the opportunity to learn in the hardest part of the game as well as building those innings to have a workload that hopefully will be effective in the big leagues and those things was huge."
Priester finished the season with Triple-A Indianapolis and is knocking on the door to becoming a big league player in Pittsburgh.
DRAFT KINGS SIGNUP BONUS
$50 FREE BET!


Get a $50 bet free when you sign up with DraftKings.
GET NOW
The right-hander is not only ready for his opportunity, but he's ready to step in and be a big contributor from the get-go, whenever that may be.
"Whether it's determined that I'm ready come March or April or May or June, I'm going to be ready for that opportunity to make an impact and win games here right away," he said.
Priester knows he won't be able to change the state of the franchise alone. He will need help from the next crop of prospects inching closer to Pittsburgh.
Priester is joined by a handful of other players in the upper-levels of the minors who are all on similar trajectories to getting to the big leagues.
"It's super exciting. It kind of goes back to we need to win games, and that's what we have to be prepared to do when we get here… I'm excited for what the future can hold for all of us."
One of the prospects who is expected to assist Priester in his efforts is Endy Rodriguez, a player Priester spent a lot of time with the season.
Rodriguez was named the Pirates' minor league Player of the Year and like Priester, has very high upside.
Priester got a front row seat to watching a stellar season for Rodriguez, a year in which the latter hit .323 with a .996 OPS, 25 homers and 95 RBIs in 125 games.
Priester wants the very best for each of his teammates because he knows that will translate to more wins, and that is especially true for his battery mate Rodriguez.
"I want Endy to be the MVP every freakin year because that's only going to help us and I hope Endy wants that for himself."
Get ready Pittsburgh. Help is on the way.