Demilio: Pirates Should Promote Endy Rodriguez For Final 6 Games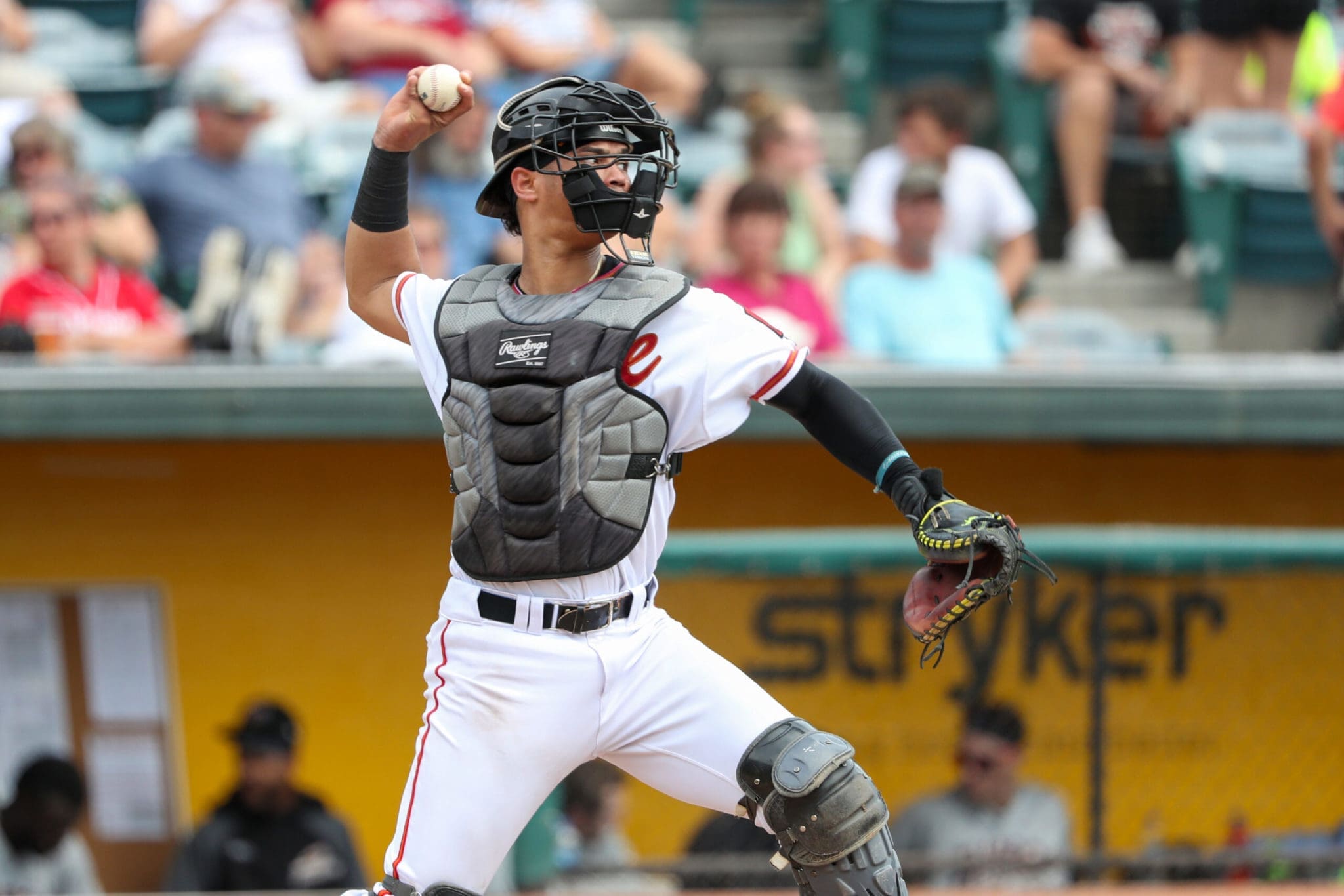 In my eyes, Endy Rodriguez has been the Pittsburgh Pirates' minor league player of the year — and it's not all that close.
The 22-year-old Rodriguez began the year with High-A Greensboro. After slashing .302/.392/.544 with 23 doubles and 16 home runs in 88 games, Rodriguez was promoted to Double-A Altoona in early August.
Like he did with Greensboro, Rodriguez continued to rake at the plate with the Curve.
In just 31 games at Double-A, Rodriguez racked up 22 extra-base hits with 14 doubles and eight homers. Oh yeah, he also hit .356 with a 1.120 OPS.
That surely warrants yet another promotion, and that's exactly what the Pirates did. The Bucs decided to send Rodriguez to Triple-A Indianapolis just last week and you guessed it — Rodriguez continued to hit.
Rodriguez only played in six games with Indianapolis but drove in eight runs. He hit a pair of doubles, a triple and connected on his first Triple-A home run on Wednesday night.
In all, Rodriguez went 10 for 22 (.455) in his time with Indianapolis.
My question? Why not reward Rodriguez for a job-well-done this season and let him get a taste of the big leagues to end the season with one more promotion to Pittsburgh.
This is not a call to establish Rodriguez as a full-time MLB player, though even that case could be made.
This is simply a call to give Rodriguez similar treatment to what the Pirates did at the end of last season with Roansy Contreras and Oneil Cruz.
At the end of last year, the Pirates gave Contreras a start against the Chicago Cubs. Part of the reason was to reward the young right-hander for his strong effort and impressive results he produced.
The same thing can be said for Cruz, who played in the very last two games of the season against the Cincinnati Reds at PNC Park.
Rodriguez deserves that treatment and his services could surely be used to fill two big holes on the current roster.
Rodriguez has played a little bit of everywhere across the diamond. He's primarily a catcher, but has also spent time at first base, second and in all three outfield spots — primarily left field.
The two biggest holes on the position side of things for the Pirates right now? Catcher and first base.
The two catchers currently on the roster for the Pirates are Jason Delay and José Godoy.
Delay is hitting .212 with just a .535 OPS in 52 games. Godoy is 1 for 15 in seven games with the Pirates.
The only player with considerable playing time at first base is Zack Collins, who like Godoy hasn't found a groove with the bat. Collins has just one hit in 25 at-bats since being claimed off waivers by the Bucs from Toronto earlier this month.
Rodriguez deserves a chance to get at-bats at both of those positions. He also deserves an opportunity to get his feet wet at the big league level before carving out a more substantial role in the near future.
The move would be good for Rodriguez, good for the Pirates and good for the fans, who have earned the opportunity to see another glimpse of the light at the end of the tunnel after another tough season of Pirates' baseball.