Pirates GM Ben Cherington Gives Encouraging Update on Priester, Contreras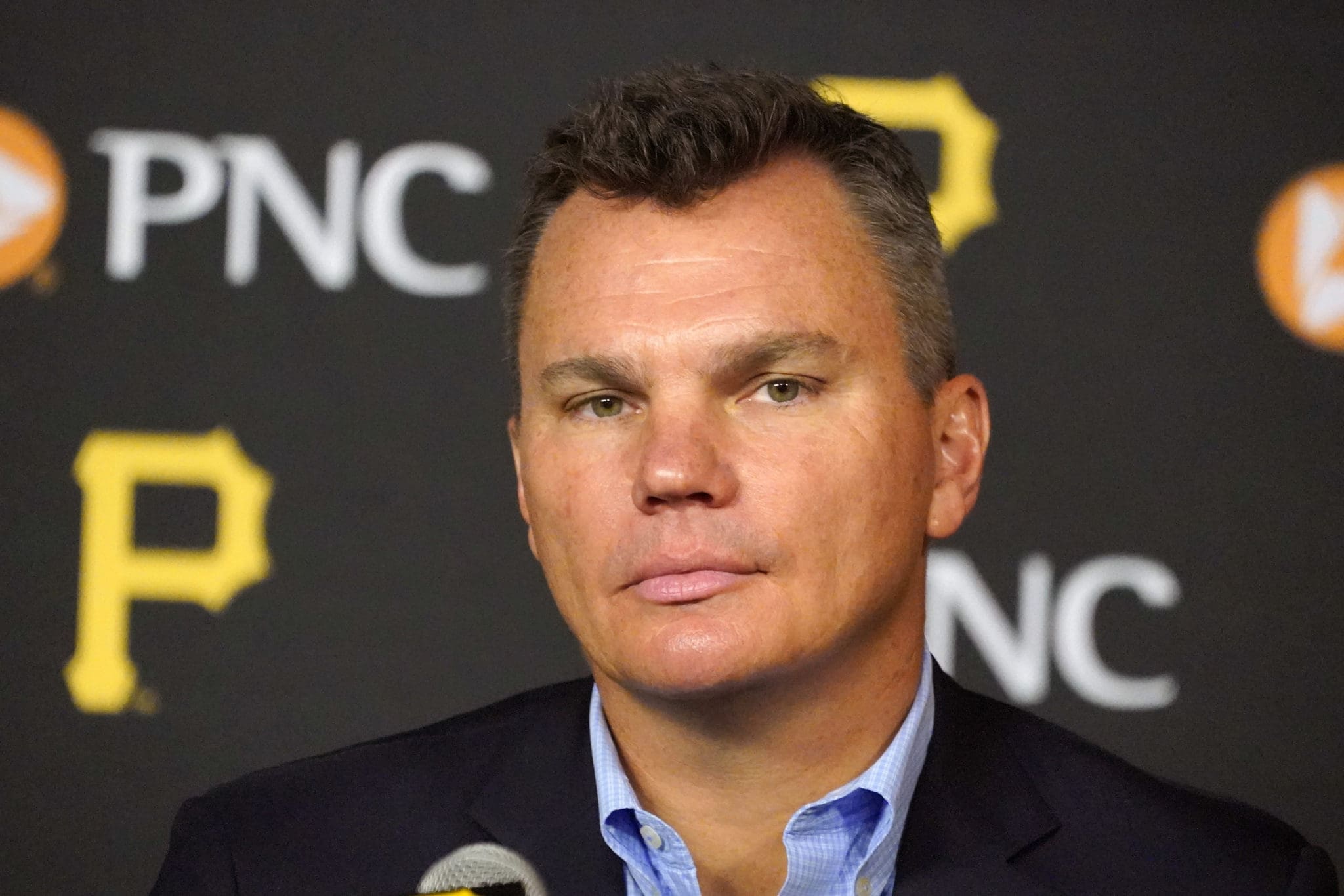 Looking at the Pittsburgh Pirates current setup and starting rotation, you can see it's in flux.
As they continue into year four of the rebuild, two critical pieces for the Pittsburgh Pirates are Quinn Priester and Roansy Contreras. Both of whom have had a hard time adjusting to major league hitting in 2023.
Contreras has had struggles with control, velocity, and a plethora of other things, and you could include Priester in the same vein.
Both Priester and Contreras have been in Triple-A now for a little while. Though we may not be looking at their ERA or other basic stats, we should look at their pitch usage and other intricate details.
Thankfully, Pirates general manager Ben Cherington spoke on Contreras and Priester on his weekly radio show on 93.7 The Fan on Sunday.
Cherington first gave his thoughts on Contreras' recent start on Aug. 26.
"I got to watch his last start, in fact, I've gotten to watch the last couple. I think what we're seeing is more of a full assortment of pitches for him. During the time he was in the big leagues, one of the things that seemed like he was getting a little too predictable."
Cherington continued.
"He threw a lot of fastball, slider away, or to his glove side. The entire repertoire or mix just wasn't there for him. What we're seeing more recently in these outings is just the use of all four pitches. The curveball and changeup have been more effective and in the strike zone. He's been able to mix and have all four pitches working."
Cherington also mentioned that Contreras is on a good track despite not everything going perfectly for him.
In his last appearance, Contreras used his four pitches rather well. Contreras used his four-seam (45%), slider (27%), curveball (18%), and changeup (10%), which is a big step in the right direction for him.
Although his four-seam velocity was still down (92.2 mph average), Contreras kept the opposing exit velocity down. With seven four-seams put into play, opposing batters averaged 87.5 mph in exit velocity.
By no means does this mean Contreras is ready to see major league hitters again, but it's an encouraging sign to see him become more of a balanced pitcher.
On Aug. 25, Quinn Priester may have had one of his most complete appearances of the year and it came out of the bullpen.
Priester covered the game's final five innings and the stuff he presented to opposing batters that start was something we have yet to see this year.
Priester struck out nine batters over his five innings of work and induced 18 whiffs during that time.
"It was really encouraging," said Cherington on Priester's last start. "He went back down to Indy to work on very specific work. One of the things was his cutter. The cut fastball we felt was an important pitch even before he came up the first time. He had worked on that pitch in Indy.
"For whatever reason, it wasn't a consistent pitch for him at the major league level. It is an important pitch in his repertoire, particularly to left-handed hitters. So he went back to Indy in part to work on that pitch. He had also started working on delivery stuff in the big leagues to try and free his body up, to be a little more athletic, let the ball go, and try to get some of that velocity we've seen in the past."
We did see an up-tick in velocity from Priester in his last outing, with an average of 94.7 mph as opposed to his year average of 92.7 on his sinker. The mechanical work might be paying off for the young Priester.