Oneil Cruz Won't Return to Pirates This Season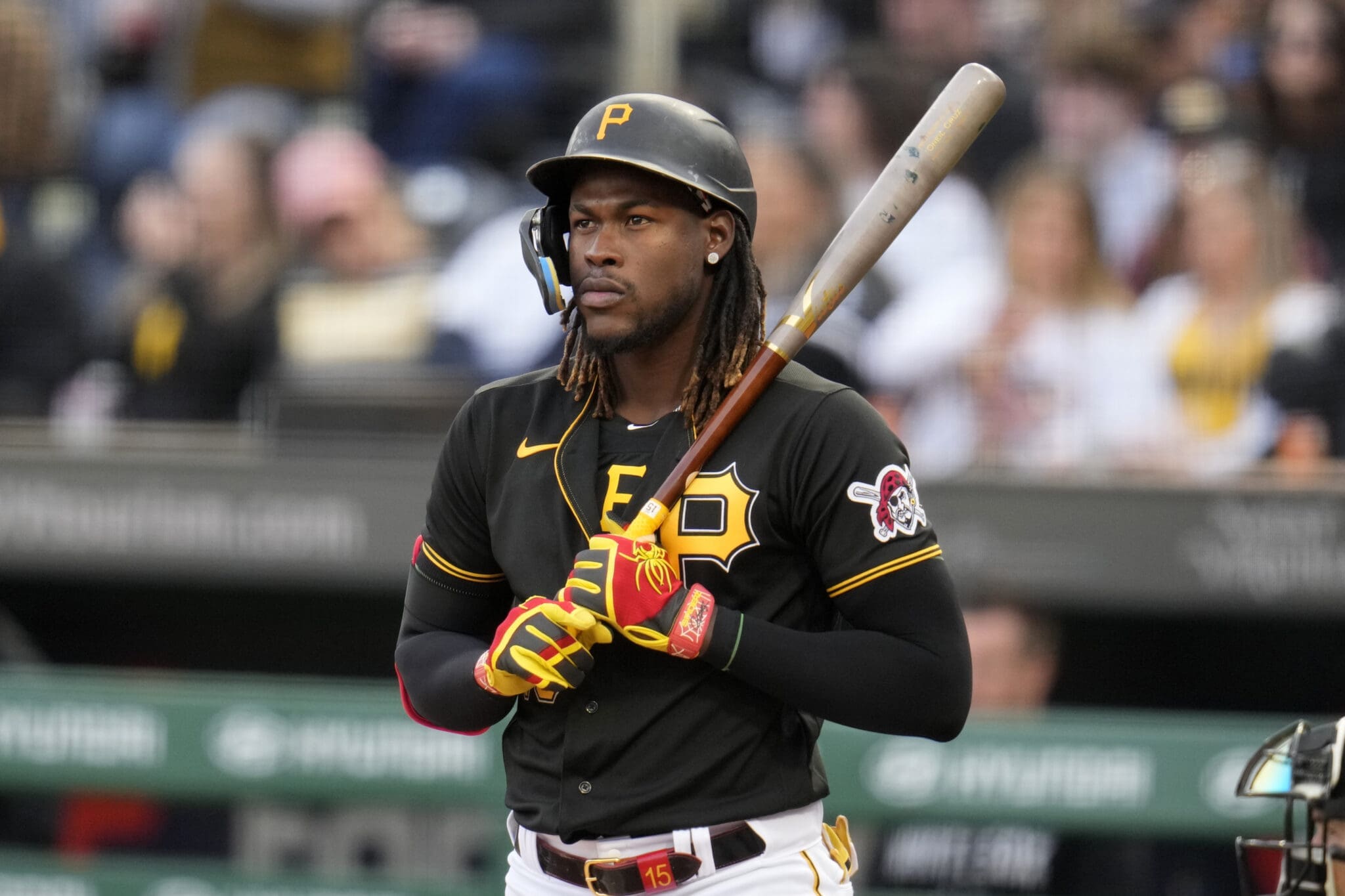 PITTSBURGH — The inevitable has been confirmed. Oneil Cruz will not return to the Pittsburgh Pirates in 2023.
Cruz underwent surgery after fracturing his left ankle in a game against the Chicago White Sox on Apr. 9. The initial indication was the Cruz could return to action sometime in August, but he instead will wait until 2024 to suit up for the Pirates.
"We got together over the last couple days and basically started talking about it. You guys know what the calendar is. We're running out of days," manager Derek Shelton said. "With an injury that happened that long ago, being able to do the proper rehab process, we got to the point where we ran out of time. The rehab is continuing to go well. Now I just think we have to figure out how we're going to facilitate the offseason."
An instrumental part of the team's core, Cruz was only able to appear in nine games with the Pirates this season before sustaining his injury.
In those nine games, Cruz went 8 for 32 with one double, one home run, four RBIs and three steals. He posted a .375 on-base percentage to go along with a .750 OPS.
Even though he was sidelined for much of the year, Cruz was still able to stay engaged with the team and used the circumstance as a learning opportunity.
"It has been good to be in the dugout, just seeing the game from the dugout because there are situations that I would like an explanation of right there," Cruz said. "I can go to (coach Mendy López) or someone and those guys can explain the play or what's going on. Then, I'm able to learn more that way, seeing the game from the dugout."
As for what is in store for Cruz after the regular season comes to a close in a couple weeks, that all remains up in the air.
It's possible Cruz could play in the Fall League or play winter ball before he suits up for next year's spring training, but there hasn't been anything concrete on that front.
"We have not gotten to that point yet," Shelton said. "That's not saying that we won't get to that point. I think we have to get to the point of where we're at baseball-wise that we feel like we can have that conversation in terms of what the timeline is."
Missing as much time as he has, Cruz is understandably chomping at the bit to get back on the field.
While the Pirates are closing in on another losing season, Cruz is excited to get back next season and help try and get Pittsburgh to the postseason for the first time since 2015.
"I'm going to set my bar high from last year and do things I can't even imagine right now. I'm going to be in a good spot mentally and physically, and it's going to be a special year," he said.
Moving forward, the Pirates will be counting on a healthy Oneil Cruz to help do some of the heavy lifting, especially at the plate.
It's probably no coincidence that the Pirates' hot start didn't last all too much longer past when Cruz was initially lost for the year.
"It was a significant loss for us," said Shelton. "I think it was a significant loss for a couple reasons. No. 1, the strides that we saw him make at the plate. Just in the short period of time, in spring training, the ability to shorten up, the ability to swing at strikes. The second thing is, when you lose a guy in the middle of the diamond that you're counting on, it's a significant blow to our team. And it changed the whole complexion of our lineup"