Pirates Conclude 2023 Season With 3-0 Shutout Win Over Marlins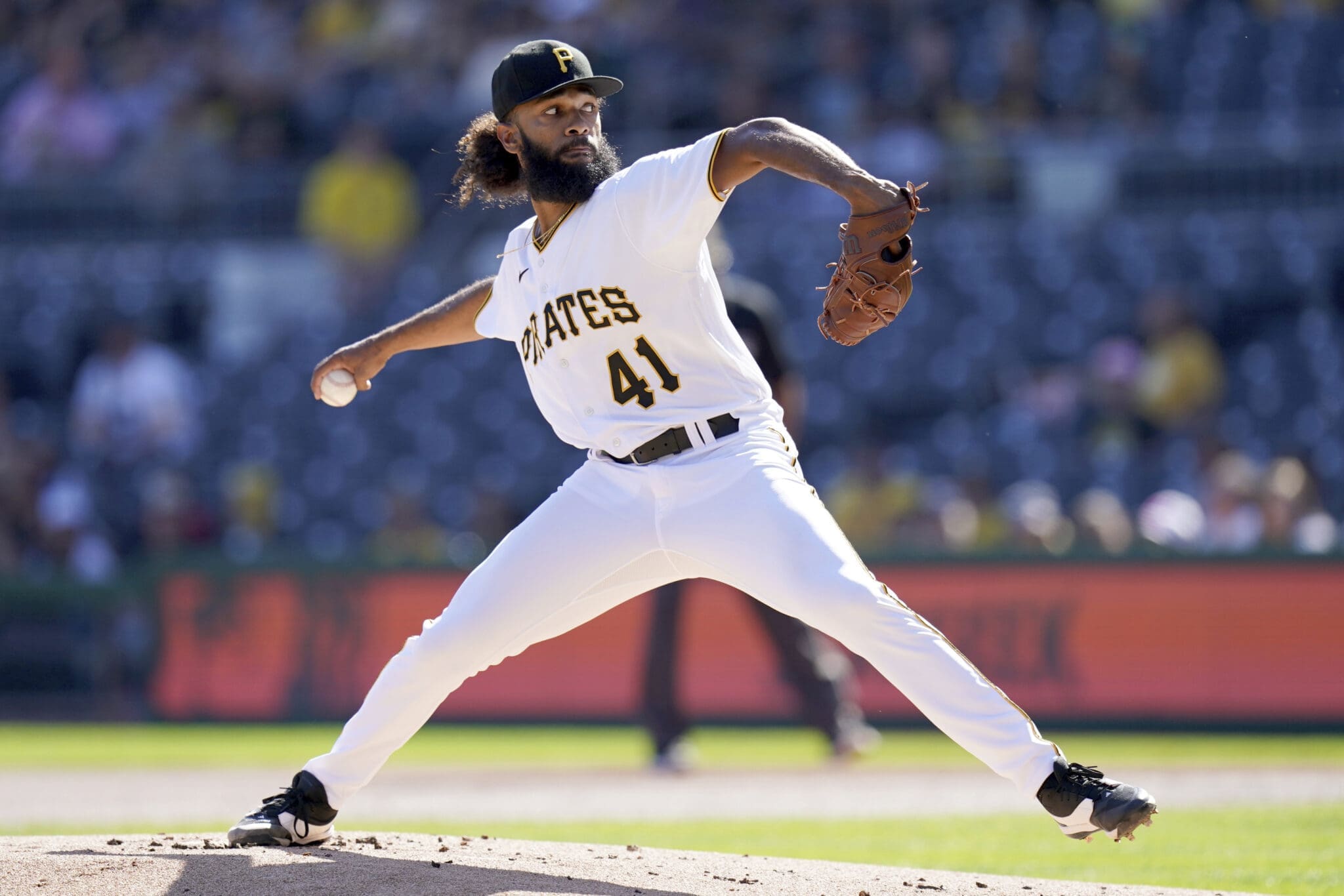 PITTSBURGH — Eighth-inning doubles from Miguel Andujar and Jack Suwinski lifted the Pittsburgh Pirates to a 3-0 shutout win over the Miami Marlins at PNC Park in their final game of the regular season.
Recap
With no score through the first seven-and-a-half innings of the game, the Pirates (76-86) finally broke through off of Bryan Hoeing (2-3) on Andujar's RBI double to go ahead 1-0.
After Andujar, Suwinski followed with a two-run double down the left field line to add a pair of insurance runs for the Bucs.
Dauri Moreta (5-2) was credited with the win after striking out the side in the eighth inning. Moreta hasn't allowed a run, or a baserunner for that matter, in 7.0 innings since being recalled from Triple-A Indianapolis.
Andre Jackson was the starter for the Pirates and held the Marlins (84-77) scoreless in 4.0 innings of work. The right-hander allowed only one hit, walked one and struck out a pair.
Jackson, Moreta, Osvaldo Bido, Kyle Nicolas and David Bednar combined for the shutout with Bednar collecting his 39th save of the season.
Key Moment 
Andujar's double broke up a pitcher's duel between the Pirates and Marlins and turned out to be the winning run.
Star of the Game
Ryan Weathers, who was recalled from the minors to start for the Marlins, threw 6.0 shutout innings for Miami.
Stat to Know
The Pirates improved by 14 games in 2023 after finishing last season with a record of 62-100.
Noteworthy
Liover Peguero recorded the first triple of his career after splitting the right-center gap in the second inning.
Suwinski's double extended his hitting streak to eight games and Jared Triolo extended his on-base streak to 13.
The Pirates were 4 for 31 with runners in scoring position in the series before Andujar's double in the eighth.
Up Next
The offseason. The Pirates open the 2024 regular season agaisnt these Marlins in Miami on March 28.