Pirates GM Ben Cherington Mentions Henry Davis' Future Behind Plate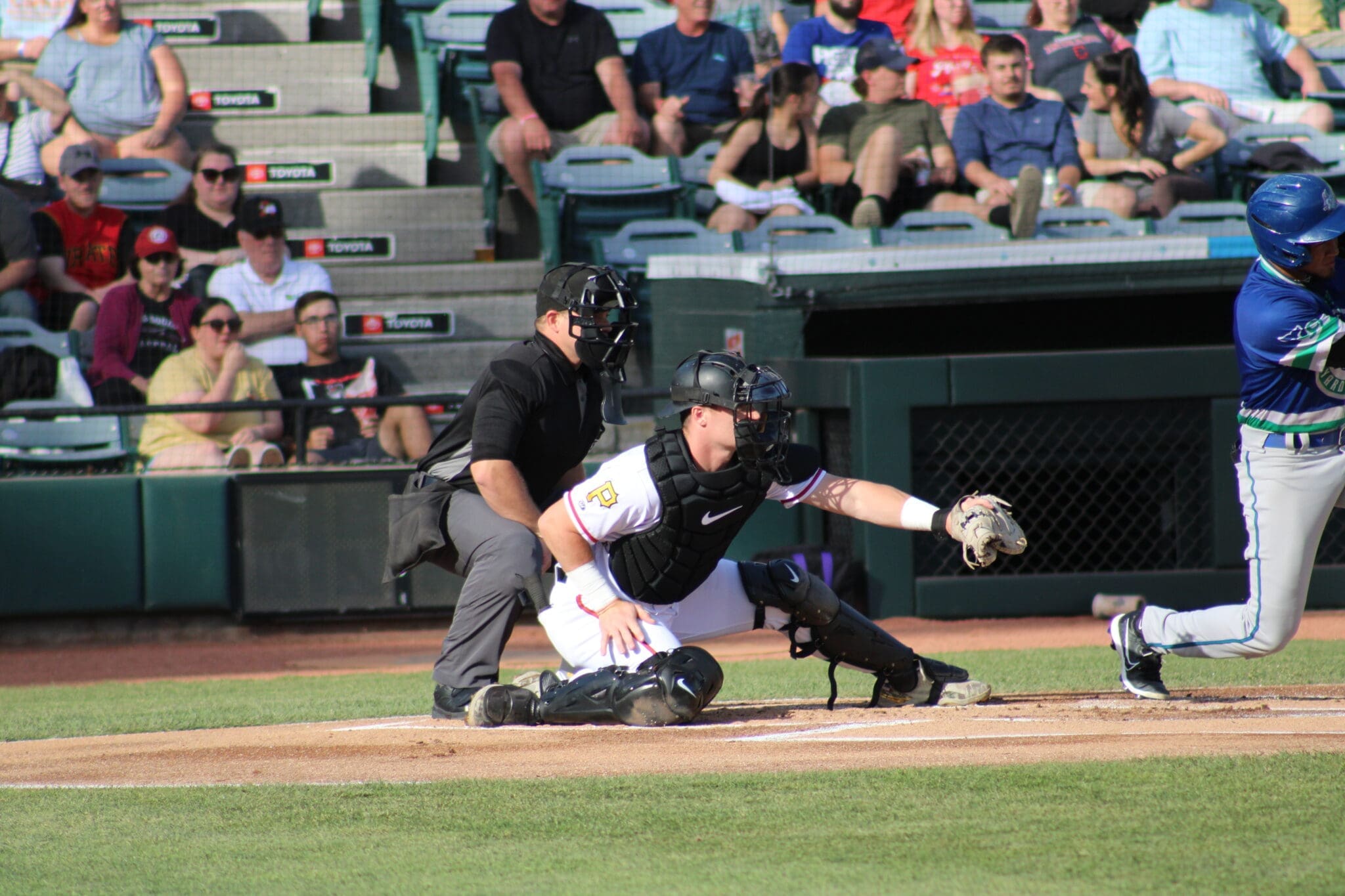 The trade deadline is quickly approaching, and the Pittsburgh Pirates have a ton of decisions to make.
Although this isn't a pertinent decision, the Pirates' best interests should involve figuring out what to do with Henry Davis moving forward.
Davis has shown flashes of his defensive arm by throwing out a few would-be runners on the base paths from right field. He's shown some surprising athleticism, but his best position is at catcher.
Sunday afternoon, Pirates general manager Ben Cherington spoke on his radio show about Davis and what they plan to do with him defensively moving forward.
"Assuming he's healthy, I believe we will see him behind the plate after the deadline," said Cherington. "Obviously, we will leave that to Shelty and the rest of our group regarding exactly when that will happen and how to prepare him for that." I think that would be one of the things we'd like to see happen after the deadline."
In a utopian world, the Pirates use both Davis and Endy Rodriguez behind the plate and utilize Rodriguez' athleticism on days he doesn't catch.
In Triple-A, the Pittsburgh Pirates used lineups with both Davis and Rodriguez playing and had them alternate days behind the plate. The Pirates would also like to do this at the major league level.